A new online training program offers skill-building for those considering employment as aquaculture farmhands. The course, "Entry-Level Oyster Farm Worker/Science, Safety & Best Practices for Oyster Farming Workers," is free and available at https://the-education-exchange1.teachable.com/ and provides instruction tailored to the specific education needs of beginner marine farmhands.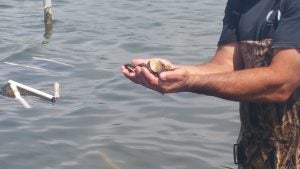 The comprehensive program – 16 modules, all under one hour each – features filmed tutorials covering a wide range of topics, including Ropes & Knots, Basic Shellfish Biology, Lifting Safety, and How to Win at Work & Not Get Fired. Learners can work through each module to achieve certification, although anyone may browse and access the course pieces for an informal education experience.
Recognizing that marine farming is an evolving and increasingly complex industry requiring a knowledgeable, inspired, safety-conscious, and diverse workforce, a team developed the course to broaden education options for potential jobseekers. Largely targeted to New England aquaculture contexts, the course, in great part, is applicable to other regions in the United States.
"Since the pandemic, online education has become a primary means of allowing people to learn effectively and efficiently, said Azure Cygler, a fisheries and aquaculture specialist of the University of Rhode Island Coastal Resources Center (URI CRC) and Rhode Island Sea Grant (Sea Grant). "We put significant content, creativity, and thoughtfulness into the course to make it informative and engaging."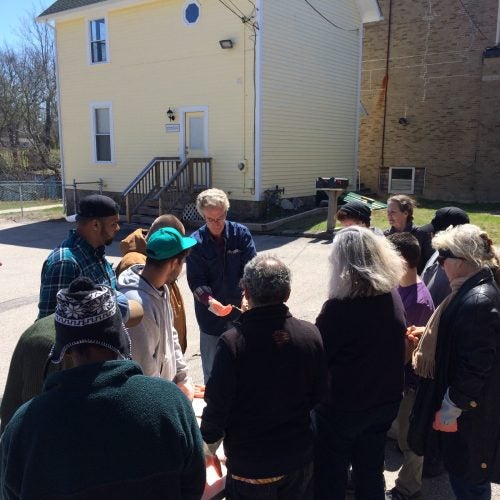 Robert Rheault, Executive Director of the East Coast Shellfish Growers Association (ECSGA) and former oyster farmer, helped lead content development; he says the course can serve as a critical cornerstone for incoming oyster farm workers. "This course is a solid basis for getting started. We have assembled a tool kit that states can pick up to easily develop their own training programs," he said. "To enhance the learning further, I encourage other states to complement the program with on-the-farm internships."
Besides URI CRC, Sea Grant, and ECSGA, course partners include The Education Exchange and the Ocean State Aquaculture Association (OSAA), with Shedlight Productions, a Rhode Island film company, producing the visual material. Several Rhode Island farmers – Matt Behan, John and Cindy West, and David Roebuck – also share expertise in the training pieces. In previous years, course content has been provided via in-person trainings, via The Education Exchange, with support from the Rhode Island Department of Labor and Training. Funding for both trainings has been provided by the National Oceanic and Atmospheric Administration (NOAA)/National Sea Grant College Program.
"The in-person training was very successful, so we wanted to establish an online offering that would mirror, as closely as possible, that tried-and-true experience, while also expanding participation" said Cameron Ennis, Executive Director of OSAA. "We designed the course so people really gain a keen sense of what it is like to work on an oyster farm, and what you can and should expect from the career."
No prior experience of any kind is needed to take the course, either for certification or for informal learning.
To access it:
1) Visit https://the-education-exchange1.teachable.com/
2) Scroll down to "Featured Course" and click "Entry-Level Oyster Farm Worker," in blue type
3) Click on "Enroll in Course for FREE." A Table of Contents and Questions & Answers may be reviewed prior to enrolling.
To learn more about the Entry-Level Oyster Farm Worker online program, contact Azure Cygler at acygler@uri.edu.