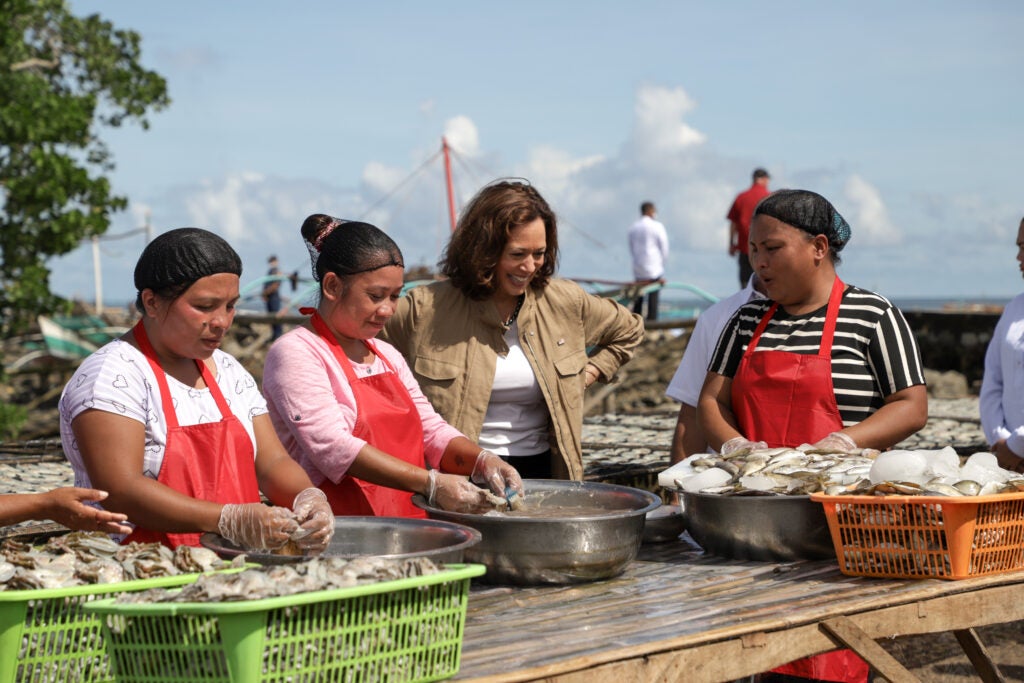 "We must uphold international rules and norms in the South China Sea in order to protect the lives and livelihoods of the people of Palawan and the Philippines. We will support the economic vitality of these communities and the ecosystems they rely on," U.S. Vice President Kamala Harris said during her visit to the fishing village of Tagburos in Puerto Princesa, Palawan.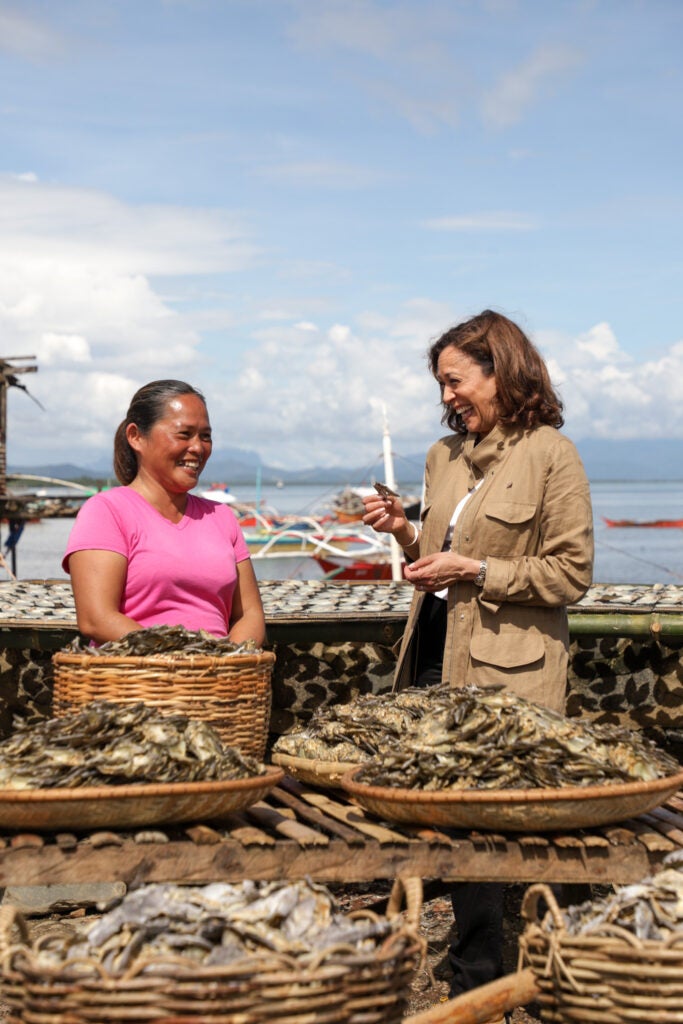 During her community visit, VP Harris expressed the U.S.' commitment to countering illegal, unreported, and unregulated fishing which threaten the marine resources and livelihood in many fishing villages like Tagburos in Puerto Princesa, Palawan.
Tagburos is a traditional fishing village in Puerto Princesa, and will be one of the USAID Fish Right learning innovation hubs for resilient fisheries in the West Philippine Sea. USAID Fish Right promotes good fishing practices, ensuring a sustainable source of food and livelihood for local communities. In addition, USAID Fish Right boosts the resilience of fishing villages like Tagburos by improving fishers' financial literacy; establishing market linkages between government, fishers, and industries; and developing micro enterprises to lessen their dependence on marine resources.