While most well known for the SNAP Outreach Project, the work of the Hunger Center extends well beyond this project with a focus on protecting the well-being of low-income Rhode Islanders through a variety of activities. Hunger Center staff work closely with administrators at the Department of Human Services to address issues around statewide policy and administration of SNAP. Hunger Center staff share their expertise with state and community colleagues by serving on local advisory councils as well as national and regional advocacy groups. They also collaborate with many community partners and stay abreast of local events as participants of several local community initiatives. Staff offer expert testimony at the RI General Assembly when issues of public benefits and poverty are being debated.
Staff at the Hunger Center develop materials and frequently make presentations to local civic groups, social service agencies, and faith based communities to assist them in learning more about the issue of hunger in their community.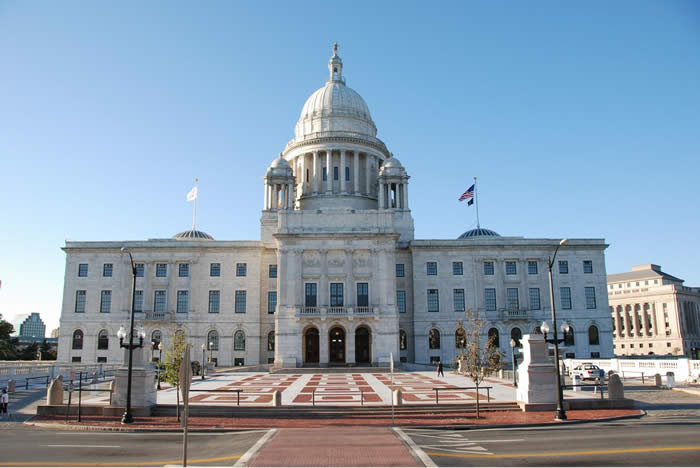 2020 Federal Policies Impact on SNAP
During the past two years, a number of federal policies have been enacted and administrative proposals released and enacted which have resulted in a need to closely monitor these efforts in order to protect federal food assistance for low income households in RI and across the nation.
A SNAP shot of the most recent concerns include:
2018 Farm Bill – House and Senate versions of the Farm Bill presented two very different approaches to food assistance. The Senate version mostly prevailed in the end, resulting in a Farm Bill that largely protected existing nutritional assistance programs (i.e., SNAP). The Farm Bill was signed into law on December 20, 2018.
The Government Shutdown in early 2019, posed significant challenges to many populations including low-income Rhode Island households. SNAP recipients were fortunate that the USDA/Food & Nutrition Service was able to issue February benefits early (by late January) so that SNAP recipients would not go without during the shutdown. SNAP households received early issuance in January and their normal issuance in March (i.e., March 1) – after the government had reopened.
Since then, several highly controversial administrative proposals were issued while still others are under consideration by the administration. Staff at the Hunger Center has submitted testimony in opposition of each of the proposals described below.
The first involves a change to the definition of 'public charge' – making the utilization of SNAP benefits (among a number of benefits) subject to public charge determinations. Put simply, consideration of public charge can put one's immigration status, or their ability to petition for status adjustment or family immigration requests at risk. Despite several law suits and stays, the public charge rules went into effect on 2/24/20. Learn more about public charge from the Coalition on Human Needs.
A second proposed rule, involves tightening time limits for SNAP recipients considered ABAWDs (Able-Bodied Adults without Dependents). Existing regulations require that SNAP recipients are eligible for SNAP benefits every 3 months out of any 36 month period unless they meet certain requirements. ABAWDs subject to time limits are individuals between the ages of 19 and 49, without dependents, working less than 20 hours a week. Other exemptions apply to individuals who are pregnant, have a disability or other reasons that limit their ability to work. While time limits have been in effect for decades, states have always been able to request waivers to the time limits for areas of high unemployment or labor surplus, based on their assessment that requiring individuals to work more than 20 hours a week might create additional hardship. The proposed rule severely restricts the ability of states to receive waivers and is expected to eliminate over 700,000 SNAP recipients from the program. In Rhode Island, with the new rule, the entire state, with the exception of New Shoreham, will be subject to time limits (ineligible for the waiver). The rule goes into effect on April 1, 2020 and is expected to affect approximately 7500 SNAP recipients across the state. Learn more about this rule from the Center for American Progress.
A third proposed rule, which is still pending, proposes to modify the ways in which states calculate the Standard Utility Allowance (SUA), a deduction that helps determine a household's benefit when approved for SNAP. Currently each state develops a methodology for determining the cost of utilities in their state, and with approval from FNS (Food & Nutrition Service, USDA) in order to determine the SUA. As might be expected, states with higher heating/cooling costs, including most of New England, typically have higher SUAs than many other states. The proposed rule will effectively apply a single methodology, resulting in a decrease in the SUA among many states, including RI. A decrease in the SUA will result in households receiving a lower monthly benefit amount. It is estimated that RI's SUA will drop from $635/mo to $477/mo and is expected to affect about 43% of SNAP recipients in our state. This change will result in a decline in benefits averaging $40 per month.
Another proposed rule has to do with a provision in the SNAP regulations referred to as Categorical Eligibility. Currently, many states, including RI, utilize categorical eligibility to both streamline the application process which reduces administrative demands on clients and the department, as well as provides much needed assistance to low-income families. Categorical eligibility raises the gross income test and removes the asset test for most households. In effect, what this provision does is provide food assistance to families with earnings due to other high daily living costs (e.g., housing, child care, health care). Additionally, by removing the asset test, it protects low-income seniors, as well as other households, from having to spend down all of their savings in order to qualify for food assistance. the RI department of Human Services estimates that of the households who would lose benefits under this provision, 52% include children, 25% include and elderly or disabled individual, and 70% include a household member who is employed.
Statewide Policy
The Hunger Center director chairs the monthly SNAP Advisory Committee meeting. This meeting brings DHS staff, representatives from the regional office of the FNS (Food & Nutrition Service, USDA) and community members together to discuss issues of SNAP policy, DHS procedural changes and SNAP issues arising in the community.
When federal and state policies change the Department of Human Services provides periods of time when their rule promulgation is open for comment. Hunger Center staff provide testimony or comment at these times to share their expertise from working directly with clients. Since September 2016, with the launch of the new eligibility system (UHIP, also known as RIBridges), staff at the Hunger Center have played an integral role in communicating client concerns and issues to DHS administrators. SNAP Outreach workers are now testing the functionality of the online eligibility system for use in the community and providing valuable feedback to DHS. Past issues addressed by the Hunger Center have included proposed changes to replacement EBT card procedures, in office versus telephone interview requirements, and DHS office locations, as well as other issues through informal communications and discussion.
Local Advisory Councils
Since first being established in 1999 the Feinstein Center for a Hunger Free America has provided expertise and shared information on issues of hunger, poverty and government nutrition assistance programs to a wide range of constituents. Committees and agencies throughout the state seek out Hunger Center staff to serve on advisory councils to ensure in depth policy and client expertise are considered in their work.
Hunger Center staff serve an advisory role with United Way/211, the Emergency Food & Shelter Board, RI Kids Count, Governor's Task Force on Hunger Elimination, and the RI Food Policy Council.
Local Community Initiatives
Hunger Center staff participate in a variety of local coalitions and community meetings. These meetings present opportunities for collaboration with community partners as well as offer an important source of information sharing between and among local and statewide agencies serving similar low-income clients.
Hunger Center staff are regular participants of Westerly Basic Needs Network, Bristol Basic Needs Network, Providence Re-entry Council, Women Ending Hunger, and the RI Community Food Bank community forums.
Community Highlight: Health Equity Zones
Over the past several years, 11 grantees across the state of Rhode Island have been working to reduce health disparities through the creation of Health Equity Zones (HEZ). A HEZ is a geographic area designed to achieve health equity through community-based strategies. Each of the 11 HEZ projects in Rhode Island is headed by local organizations that collaborate with the Rhode Island Department of Health and The Centers for Disease Control & Prevention, as well as community planners, education systems, law enforcement and others to develop and carry out HEZ work plans.
The Hunger Center has collaborated with a number of HEZ working groups to support efforts to improve community food access and nutrition. Some of the plans to improve food access include increased redemption of SNAP and WIC benefits at farmers' markets, and working with small grocery stores to expand the availability of nutritious food. In 2015, staff from the Hunger Center worked with HEZ food access groups in North Providence, Newport, South County, and Woonsocket. The Hunger Center will also begin work with the Pawtucket/Central Falls HEZ this summer.
All HEZ grantees conducted community needs assessments and developed work plans. As the implementation of these plans proceeds, HC staff continue to collaborate on different efforts in order to move towards health equity.
For more information about HEZs in Rhode Island, visit the Rhode Island Department of Health's website here!
Community Highlight: Healthy Places by Design
In 2011, The Rhode Island Department of Health received funding from the Centers for Disease Control and Prevention to fund Healthy Places by Design. The grant sought to strengthen land use, transportation and urban design policies and local ordinances that guide the decision making process for the built environment to be more supportive of health, particularly as it relates to physical activity and healthy eating. The Rhode Island Department of Health awarded funding to three municipalities: North Kingstown, South Kingstown, and Pawtucket.
Each municipality paired with a nonprofit organization to assist in community engagement through workshops, focus groups, community events, a week-long community summit, surveys, etc. Through this engagement, the municipalities were able to identify its community's strengths as well as obstacles to healthier lifestyles. Each community then drafted an action plan to address ways to better support healthy living. Part of each municipalities' action plan included changes to its Comprehensive Community Plan to address changes to the built environment and policies. At the conclusion of the grant in 2012, community organizations and grass root groups (some of where were created as the result of community members' participation in the grant) helped to continue the purpose of the Healthy Places by Design Grant.
Dr. Gorman served as an initial consultant to the statewide project and co-facilitated forums in each of the 3 communities. Upon completion, she has continued as a task force member of the South Kingstown HPbD work group and recently collaborated with other community members and URI faculty to establish a URI-South Kingstown Memorandum of Agreement (document pending). For more information about these efforts, follow links below.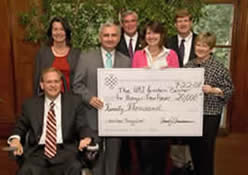 National and Regional Advocacy Groups
The staff at the Hunger Center play an important role monitoring the impact of both state and federal policies on low-income Rhode Island families and make policy recommendations to elected officials at the state, regional and national level through the Center's involvement with the Northeast Regional Anti-Hunger Network (NERAHN) and association with the Food Research Action Council (FRAC).
The Feinstein Hunger Center, along with the RI Community Food Bank, represents the state of RI at the Northeast Regional Anti-Hunger Network (NERAHN). NERAHN serves as a coalition of anti-hunger agencies from the seven states that make-up the U.S. Department of Agriculture's Northeast region (Maine, New Hampshire, Vermont, Massachusetts, Rhode Island, Connecticut and New York). NEHRAN was created in 1966 with a two-fold mission:
to reduce hunger by maximizing resources through collaborative efforts; and
to work collectively to design and implement action on state, regional and national levels.
Hunger Center staff work closely with national partner, FRAC, throughout the year but also attend a large annual conference and invitation-only, Hunger Leaders meeting in Washington DC each year. Both events allow staff to network with anti-hunger advocates from across the nation, share and learn best practices to improve their work in RI.