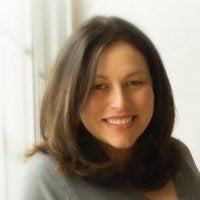 Associate Director for Business and Administration, IEP
International Engineering Program
Phone: 401.874.4926
Fax: 401.874.7088
Email: agraney@uri.edu
Office Location: Heidi Kirk Duffy Center for International Engineering Education
IEP House
67 Upper College Road
Kingston, RI 02881
Biography
Angela Graney is the Associate Director for Business and Administration. A graduate of Fordham University with a degree in International Studies, Angela is fluent in Hungarian and has traveled extensively throughout Hungary and Eastern Europe. Angela also holds an MBA in Leadership from Franklin Pierce University of New Hampshire.
Prior to joining the IEP team at URI, Angela served as a Residential Experience Director at Franklin Pierce University where she was responsible for the ongoing management and maintenance of three residential complexes and the over-all well-being for 300 students. Angela supervised a team of Resident Assistants and provided ongoing community and student development for the residents of her area. Subsequent to her MBA studies, Angela worked with Bank of America as an Irrevocable Trust Administrator with responsibility for nearly $50 million in assets.
A native of New York City, New York, Angela is the proud mother of three and resides in South Kingstown with her husband.