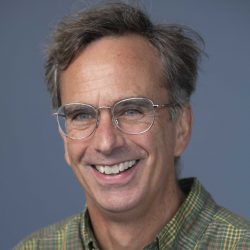 Director of the French IEP (on sabbatical 2022-23)
International Engineering Program
Phone: 401.874.4702
Fax: 401.874.7088
Email: lars@uri.edu
Office Location: Department of Modern and Classical Languages and Literatures
131 Swan Hall
60 Upper College Road
Kingston, RI 02881

Biography
Lars O. Erickson is Associate Professor of French and Director of the French International Engineering Program (IEP) at the University of Rhode Island. For the 2022-23 academic year, he will be on sabbatical, writing and researching in France.
He is also the President of the Rhode Island American Association of Teachers of French (RIAATF). Dr. Erickson's research interests include the relationship between science and literature, eighteenth-century literature and culture, and Breton cultural studies. In his book, Metafact: Essayistic Science in Eighteenth-Century France, he examines how the literary essay influenced methodological change in the sciences. Journals such asSymposium, Romance Notes, Confluencia, and Celtic Cultural Studies have published his research.
Dr. Erickson teaches to make a difference in the lives of his students. He says, "Making a difference sometimes means breaking the mold, and my courses change the common way of teaching. My teaching philosophy encourages students to be active learners. I also believe that students are always developing their language skills in addition to their critical thinking skills. And I expand teaching opportunities beyond the classroom." He is currently writing an article describing the pedagogical innovations related to his FRN 309: French Literature from the Middle Ages to 1789 course.
As Director of the French IEP, Dr. Erickson has developed many unique learning opportunities. "The six-month paid internship is the cornerstone of the IEP experience. Our students have interned with companies such as Rhodia, Bruker Biospin, Renault, Hutchinson, and Saint-Gobain. We prepare our French IEPers so well that they have had incredible learning experiences," says Dr. Erickson. He has also been instrumental in the creation of exchange programs with the Université de Technologie de Compiègne (one of France's most innovative engineering schools) and with the Université Laval in Quebec City, Canada.
Dr. Erickson lives in Wakefield, Rhode Island with his wife and three children. When not engaged in his passion for teaching and research he can be found surfing at some of southern Rhode Island's surf spots.