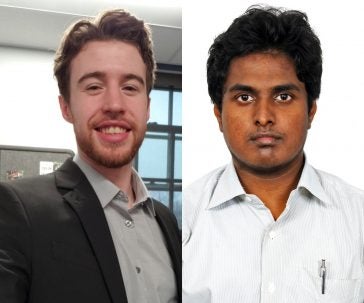 By Neil Nachbar
While some University of Rhode Island students have been battling COVID-19 locally, two have been taking on the pandemic in Africa – that is, in a virtual challenge.
URI biomedical engineering senior Dylan Kennedy and electrical engineering graduate student Vignesh Ravichandran were part of a winning team in the Massachusetts Institute of Technology's "Africa Takes on COVID-19" hackathon.
"Our goal was to address the relatively high cost of conducting polymerase chain reaction testing for COVID in Africa, as well as to find a quick and cost-efficient way to reopen rural communities," said Kennedy, a North Kingstown resident who is also in URI's Chinese International Engineering Program.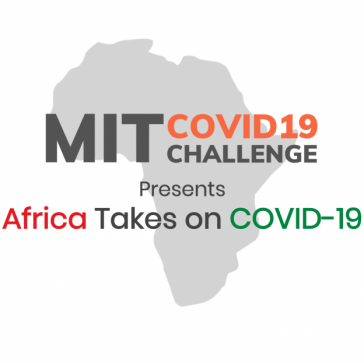 Ravichandran earned a bachelor's degree in electrical engineering from Anna University in his hometown of Chennai, India, prior to enrolling at URI.
Kennedy and Ravichandran partnered with Anuraag Singh, an MIT Sloan School of Management graduate student; and Joe Sarhan, a doctoral student in the Graduate School of Biomedical Sciences at Tufts University.
Working with three industry mentors, the team proposed a group-testing protocol for COVID-19 named PoolParty.
Adapting outcomes and conclusions from previous studies, the group did some research on the quantifiable costs of testing and how much their approach would reduce those costs. Using Nigeria as an example, a COVID-19 test cost $26.69 per person. The team's group-testing approach would enable 30 people to be tested for the same expense.
There were 10 different tracks teams could have selected from, five related to strengthening the health system and five associated with flattening the pandemic curve. The team the URI students were on chose Track A: Getting Patient Samples to Labs for Analysis.
The projects were judged on four criteria: potential impact on widespread public health, how the solution addresses significant technical issues, how possible the proof of concept or vision could be implemented, and the effectiveness of the team's presentation.
The 48-hour challenge took place May 1-3.