September 5th, 9 a.m. to 4 p.m.
The day includes a meet-and-greet of new faculty and staff, a graduate student welcome, and an undergraduate student fair where students get a chance to explore the various student organizations, engineering innovation and entrepreneurship offerings, minors and concentrations, and the International Engineering Program (IEP). It even includes a food truck and ice cream – what a great way to kick-off engineering!
---
Schedule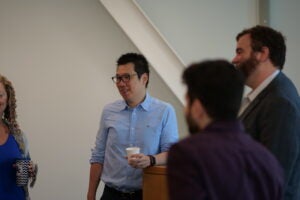 Welcome New Faculty and Staff (9 a.m. – 10 a.m. | Bliss 410)
Join us to give a warm welcome to the College of Engineering's newest faculty and staff members. Come together to connect with colleagues and be part of our vibrant engineering community as we kick-off the new academic year!
Undergraduate Student Academic Advising (9 a.m. – 12 p.m. | Bliss 420)
Get set for success: Our professional academic advisors will be on hand all morning to assist you in fine-tuning your fall semester schedules and ensuring you're on the path to academic excellence.
Food Truck and Ice Cream (12 p.m. – 2 p.m. | Engineering Quad)
Join us on the Engineering Quad for lunch: Grab a bite, enjoy some music, and meet Rhody The Ram. There will be free food for the first 200 first-year engineering students, just bring your student ID. Come hang out and have a great time!
Welcome New Graduate Students (1 p.m. – 2 p.m. | Toray Commons)
Calling all graduate students! Join us to welcome new graduate students and kick-off the new academic year. Connect, unwind, and enjoy. And yes, there's a sweet treat – free ice cream for our new grad students!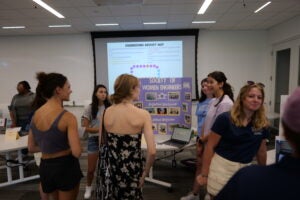 Undergraduate Student Fair (2 p.m. – 4 p.m. | FCAE 010/025)
Explore Your Options: Join us at the Undergraduate Student Fair and dive into a world of opportunities. Discover student organizations, find undergraduate research opportunities, learn more about the world-renowned International Engineering Program, and academic programs like Engineering Entrepreneurship, the Naval Science Technology Concentration, and other minors including Robotics, Environmental Engineering, Nuclear Engineering, and more. Your journey starts here!