Ethics Awareness and Reflection
Self- and institutional reflection in our work, scholarship and interactions, holding ourselves, each other, and the institution accountable to uphold them to a high standard. – URI FOUNDATIONAL VALUE
Community members should have a clear understanding of their roles and responsibilities for identifying and reporting behaviors that fail to align with our foundational values or compromise our strategic mission.
---
Employees
We are all responsible for maintaining a positive ethical workplace. To be successful in achieving our strategic mission we must hold ourselves accountable to high ethical standards and encourage others to do the same.
Does ethics apply to my work at URI?
DOwnload Slides
It's Important to Speak Up
Tips for Speaking Up
Ethics in Higher Education
Leaders/Managers
Its up to each of us to lead by example, listen, and show we care.
Be an Effective Listener
Tips for Effective Listening
Creating a Civil and Respectful Workplace
RI Code of Ethics Training
Do your actions or those of your peers comply with the RI Code of Ethics?
What would you do?
Take the Ethics Scenarios quiz to test your awareness.
---
Can you Spot the Issues?
Find the potential violations in the picture.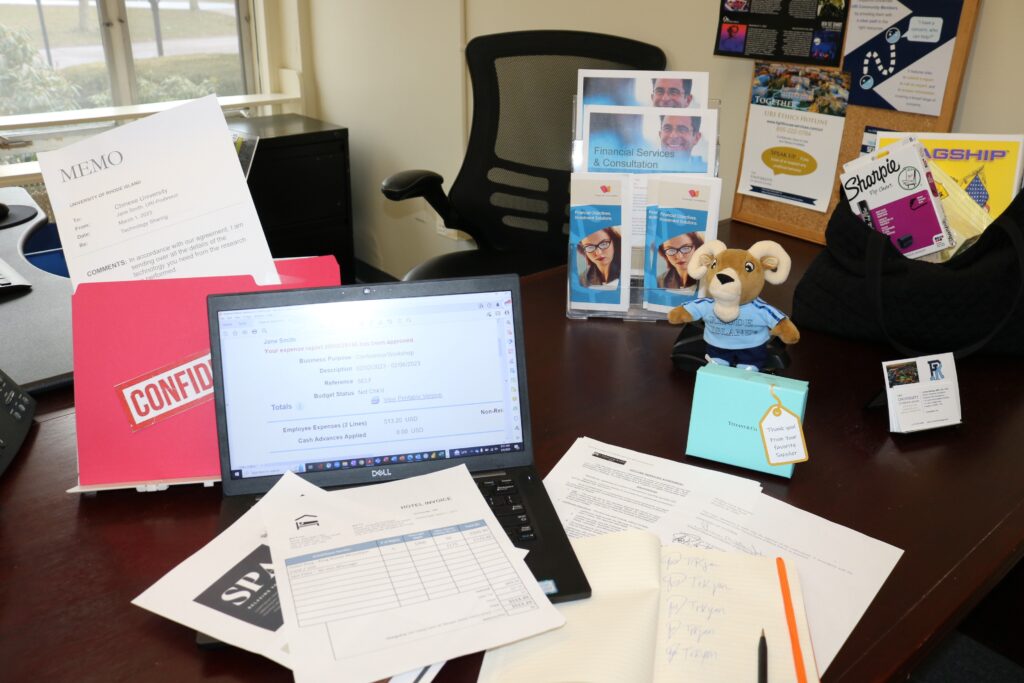 ---
Employee Ethics Survey
---
Did you know?
According to the 2021 Global Business Ethics Survey Report published by the Ethics & Compliance Initiative…
29%
Of employees reported pressure to compromise standards. This is 2x more pressure compared to 2017.
1 in 5
Employees are in a workplace with a strong ethical culture.
86%
Of employees reported at least some of the potential misconduct they observed.
---