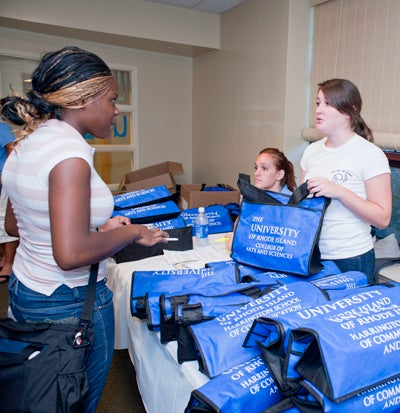 The Department of Housing and Residential Life is one of the largest student employers on the URI campus. We provide a wide range of student employment opportunities, including:
Systems administration and tech support
Central administration
Union Express Mailroom
Warehouse and equipment deliveries
Summer programs
Graduate Hall Director
To Apply for a Position
Most HRL student positions are posted on Handshake, URI's online career management system.
Applications submitted through Handshake MUST be signed by the applicant to be considered complete.
All applicants must consent to a Conduct Record screening by the Office of Community Standards.
Resident Assistants and Resident Academic Mentors must apply by following the instructions in the links below.
RA and RAM Information