The theme for URI's Fall 2023 Hispanic Heritage Month events is "Crossroads". We envision the following events as opportunities to reimagine and redefine our commitments to justice, community, diversity, and equity. The ways we build community and collaborate on shared futures depend on civic discourse and the respect for honest points of disagreement, especially where people from different cultural backgrounds come together by chance, by choice, or by force.
The National Humanities Alliance describes crossroads as "a space both real and conceptual. It is a singular or plural term, referring to the many sorts of connections at which separate ways meet. Metaphorically, a crossroads is a place where a choice can, sometimes must, be made––an intersection, a forking path, an opportunity for new trajectories." How we build community and shared futures depends on those "crossroads" where we meet, and the civic discourse that issues from sites of enunciation, as well as the respect for honest points of disagreement.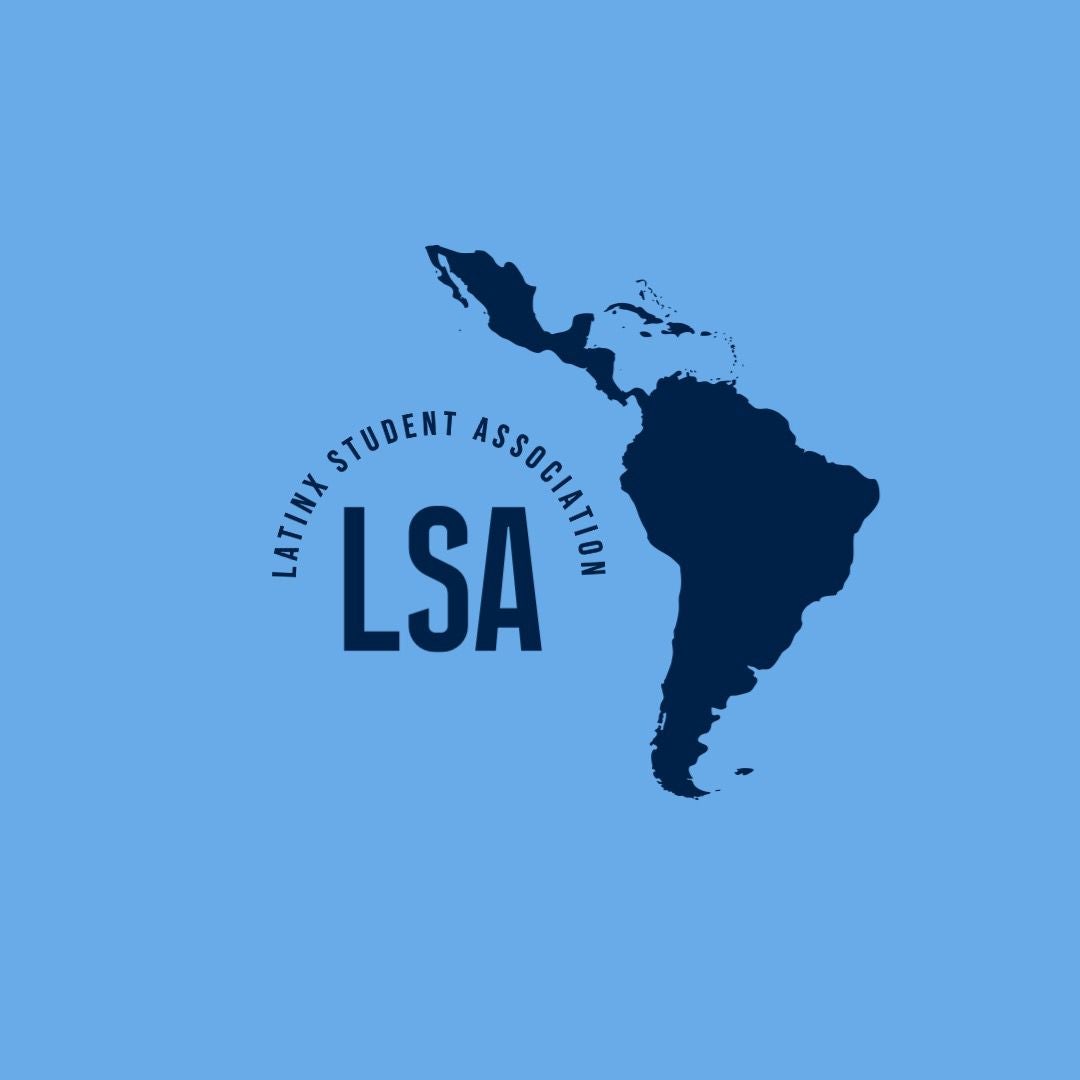 LatinX Student Association (LSA) Meeting!
Where: Multicultural Student Services Center
When: September 13
Time: 6pm – 7pm
The LSA will hold its first meeting at Hardge Forum in the Multicultural Student Services Center. New members welcome! Our Mission Statement:
The Latinx Student Association at the University of Rhode Island is committed to promoting the interests, welfare, and success of Latinx students. Our mission is to foster a sense of community and belonging for Latinx students, celebrating the diversity of our cultures and advocating for our rights and needs on campus. Through our goals and mission, the Latinx Student Association at URI seeks to empower, advocate, build community, and promote cultural awareness for Latinx students. We are committed to making a positive impact on our campus and beyond, fostering a sense of pride and identity for our members and promoting a more inclusive and diverse campus community.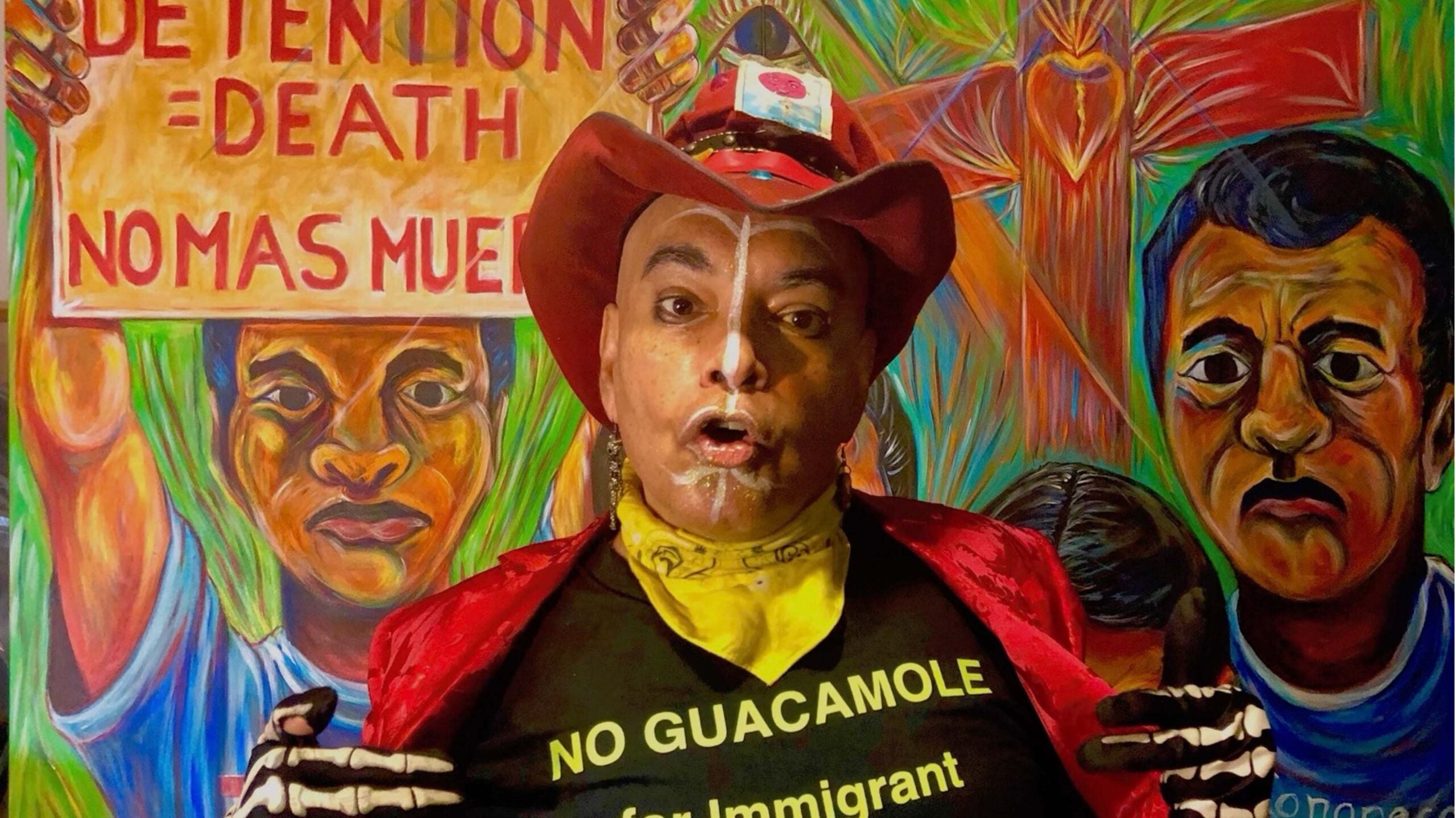 ALIENS, IMMIGRANTS & OTHER EVILDOERS
Where: Edward's Auditorium
When: September 15
Time: 8pm – 9:30pm
Award-winning performance artist, published playwright, and cultural activist, José Torres-Tama takes the Immigration issue head on in his critically acclaimed ALIENS, IMMIGRANTS & OTHER EVILDOERS. Billed as a Sci-fi Latino noir solo that chronicles the rise in hate crimes against Latinx communities, the artist deftly shape-shifts into nine "extraterrestrials" that challenge the anti-immigrant hysteria gripping GinGoLandia and the dehumanization of immigrants in a system that readily exploits their labor.
Visually dynamic, profoundly moving, and a provocatively funny tour de force, ALIENS is informed by a docu-theater process of filmed interviews the New Orleans-based artist conducted with immigrants escaping political persecution and economical despair. He performs real-life stories of people in search of a dream, and offers a clarion call to action for the "United States of AMNESIA" to remember its mythic promise as the land of the free. His comic battle cry is NO GUACAMOLE for Immigrant Haters!
Northwestern University Press has published the full one-man play script of ALIENS, IMMIGRANTS, & OTHER EVILDOERS in a book titled ENCUENTRO: Latinx Performance for the New American Theater. The intro to Torres-Tama's work is done by renowned Chicana Scholar Dr. Tiffany Lopez.
Purchase the book at NU Press Link at:
https://nupress.northwestern.edu/9780810140158/encuentro/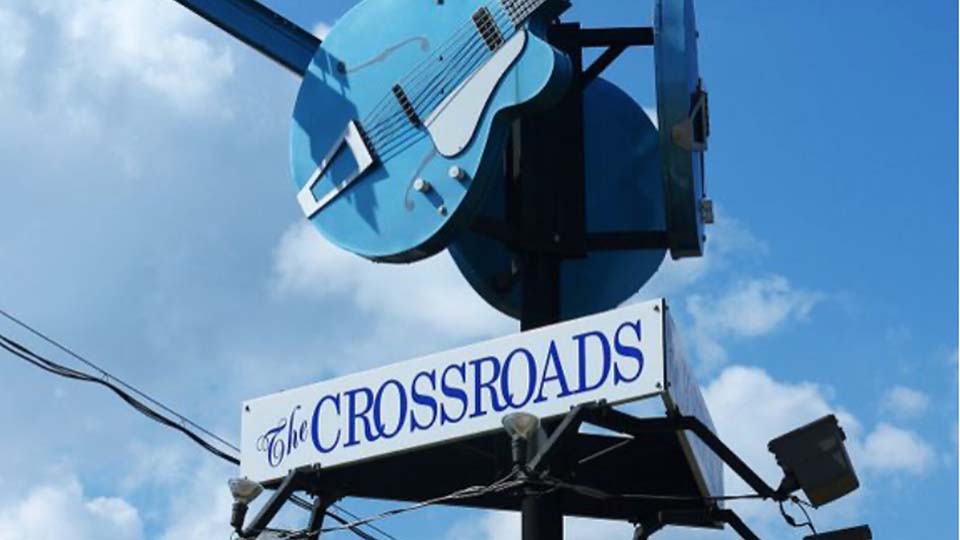 AGONZA & Pablo Youngs: Crossroads / Encrucijadas Art Exhibition
Where: Green Hall
When: September 15 – October 15
Gallery Opening September 20 at 6pm
Featuring: : URI Alumni AGONZA and Pablo Youngs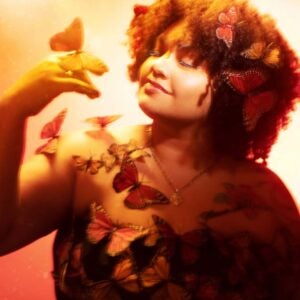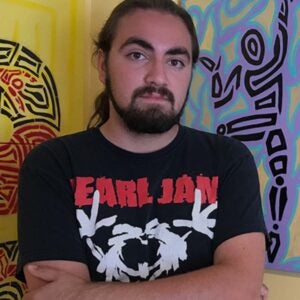 To learn more about AGONZA, click here. Information on Pablo Youngs may be found here.
There will be a gallery opening on September 20 at 6pm.
*Light appetizers and refreshments will be served.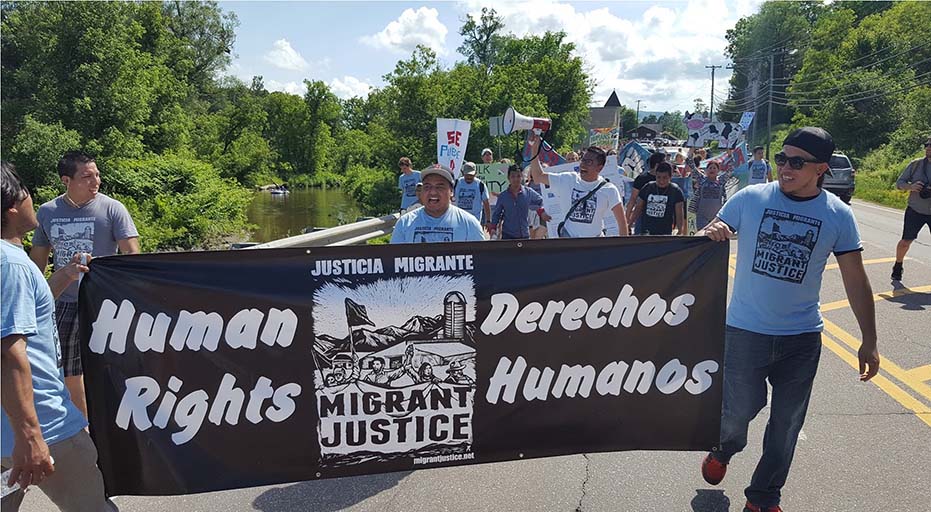 MIGRANT JUSTICE "MILK WITH DIGNITY"
Where: Harge Forum
When: September 18
Time: 4:30pm – 5:30pm
URI welcomes Migrant Justice's return to campus for a virtual, interactive presentation. Migrant Justice's mission is to "build the voice, capacity, and power of the farmworker community and engage community partners to organize for economic justice and human rights." Migrant Justice brings together "the farmworker community to discuss and analyze shared problems and to envision collective solutions. Through this ongoing investment in leadership development, members deepen their skills in community education and organizing for long-term systemic change. From this basis our members have defined community problems as a denial of rights and dignity and have prioritized building a movement to secure these fundamental human rights to 1) Dignified Work and Quality Housing; 2) Freedom of Movement and Access to Transportation; 3) Freedom from discrimination; 4) Access to Health Care."
*Light snacks and refreshments will be served.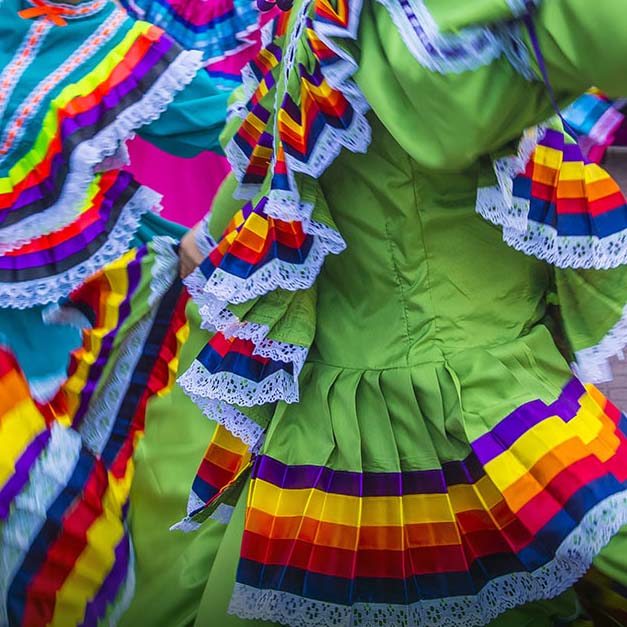 Culture & Canvas: Latinx Heritage Month Edition
Where:Multicultural Student Services Center
When: September 20
Time: 4:30pm – 6:30pm
As a kickoff to a series of events celebrating Latinx Heritage Month, the MSSC presents Culture & Canvas: Latinx Heritage Month Edition. This event will be held on Wednesday, 9/20 from 4:30-6:30 pm.
Culture & Canvas provides space for our community to come together and collectively express creativity while embracing the Latin American heritage through communal canvas painting.
The program is being led by URI alumna and renowned artist AGonza.
AGonza entered URI through the Talent Development Program and graduated with her B.A in Art and a minor in Theater. She has been called a "revolutionary artist" and her murals can be seen throughout the city of Providence and other locations throughout the state.
The authenticity of her work allows room for the representation of those who go unnoticed while simultaneously uplifting the community.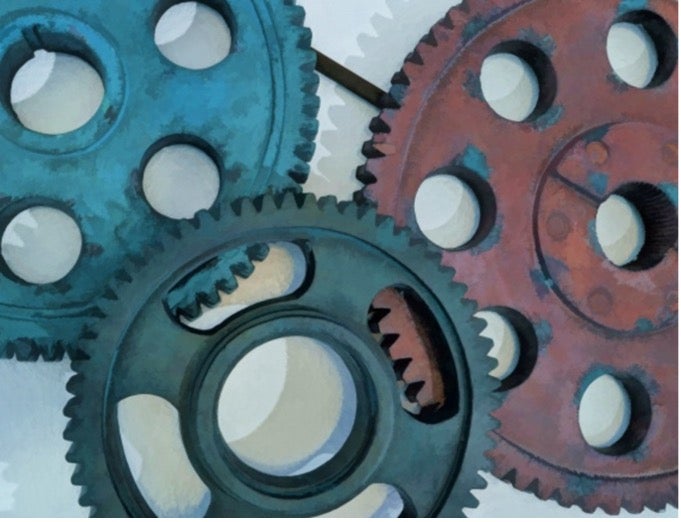 HISPANIC/LATINX FILM SERIES
Where: 301 Swan Hall
When: September 21 – October 12
Time: 5pm
*9/21 – Prayers for the Stolen. Roger Ebert gives this film a double thumbs up, saying, "Of all of the things Tatiana Huezo captures in "Prayers for the Stolen," her first narrative feature, the terror of the night is most unnerving.
Huezo brings her documentary background to this fictionalized tale of an all-too-real humanitarian crisis unfolding in Mexico, the ongoing war between the government and the cartels, the rampant human rights abuses, the drug business, the international sex trafficking business. In many cases the "police" are either helpless against the cartels or work in concert with them. Thousands and thousands of people have been "disappeared," with women and girls making up a significant percentage. They are abducted from their homes, often in broad daylight, and sold into sex trafficking or murdered. Their dead bodies are used to terrorize others into compliance. Boys and men are not exempt, often forced into working for the cartels, or to "give up" the female members of their family."
*9/28 – Zoot Suit. This is a 1981 American independent drama musical film of the Broadway play "Zoot Suit". Both the play and film were written and directed by Luis Valdez, starring Daniel Valdez, Edward James Olmos, and Tyne Daly. Like the play, the film features music from Daniel Valdez and Lalo Guerrero, the "father of Chicano music. In Zoot Suit, Valdez weaves a story involving the real-life events of the Sleepy Lagoon Murder Trial––during which a group of young Mexican-Americans were charged with murder—resulting in the racially fueled Zoot Suit Riots throughout Los Angeles.
*10/5 – "Un Cuento Chino (Chinese Take-Away)" is a 2011 Argentinian film directed by Sebastián Borensztein and the highest-grossing non-US film in Argentina of the year. It tells the story of an odd encounter and unexpected bond between an Argentinian loner and a young Chinese immigrant. The film explores a host of social issues, including Argentinian racism toward the Chinese, which are shaped by a long history of Chinese immigration to Argentina, as well as the more recent major investments of Chinese companies in Argentina for the purpose of extracting natural resources. Through different readings of Un Cuento Chino, the contributors to this collection offer an intellectual analysis of how China reimagines its position in the Global South, and how it does so through a specifically gendered and sexual set of representations and images."––Petrus Liu and Lisa Rofel, Around the World highlight, "Film Commentary Forum: Un Cuento Chino, China in the Global South, and Gender/Sexual Politics"
*10/12 – In the Heights is a musical with concept, music, and lyrics by Lin-Manuel Miranda and a book by Quiara Alegría Hudes. The story is set over the course of three days, involving characters in the largely Dominican American neighborhood of Washington Heights in Upper Manhattan, New York.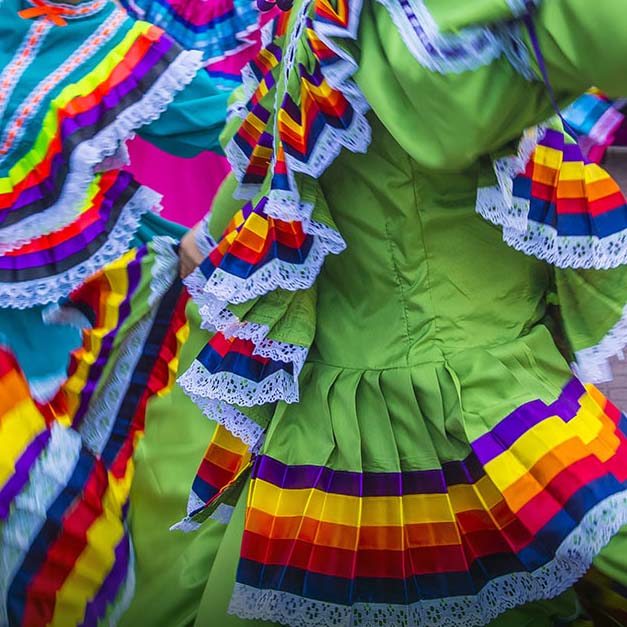 A Taste of Culture: Latinx Heritage Month Edition
Where: Multicultural Student Services Center
When: September 26
Time: 4:30pm – 6:30pm
Be sure to join us on Tuesday, 9/26 as we continue to celebrate Latinx Heritage Month with A Taste of Culture.
In Latin America, dance is often a form of expression for social purposes that brings community together for a shared connection. This connection is also aligned with the traditions of their ancestors that continue to be celebrated in the present day.
A Taste of Culture will feature three URI/TD alumni who were also members of the multicultural student organization eXposure. They will be providing dance lessons in bachata, merengue, and salsa.
Food will be catered by Carolina's Family Restaurant—a Dominican restaurant at the heart of Providence's South Side, that has been feeding the community for over 30 years.
This event is in collaboration with the multicultural student organizations: Alima; Dominican Alliance of URI; eXposure; Latin Student Association; and the Society of Hispanic Professional Engineers.
[Yolanda López, Portrait of the Artist as the Virgin of Guadalupe, 1978]
Featuring:
AGONZA
Clarisa Carubin
Marleny Luna
Marta Martínez
Erin L. McCutcheon
Susana de los Heros
Pablo Youngs
This panel is an invitation to examine the presence of Latinx art, languages, cultures, and experiences in our world today. The call "¡presente!" is rooted in Latin American and Latinx histories of resistance. As performance studies scholar Diana Taylor has written, "as much an act, a word, and an attitude, ¡presente! can be understood as a war cry in the face of nullification." We invoke ¡presente! here as a way to consider how Latinx cultural creators have worked to make themselves and their communities visible, how they have confronted stigmas attached to their identities and forms of expression to resignify them as skills and strengths, and how we might better see and understand the ways in which Latinx culture is, and has always been, present.
¡FIESTA MEXICANA!
Where: Multicultural Student Services Center
When: September 29
Time: 6pm
¡Fiesta Mexicana! features this year's premiere culinary Hispanic/Latinx Heritage Month event with a celebration of Mexican American heritage. Open to all the URI community, this year's event highlights three iconic Mexican American cultural traditions: Mariachi music, with Fiesta del Norte; the authentic flavors of Mexico [Tacos La Rosa will park its taco truck in front of MSSC], and a piñata, which although often used today to celebrate birthdays and other festive occasions, once held deeply religious symbolic value in Aztec and Mayan cultures.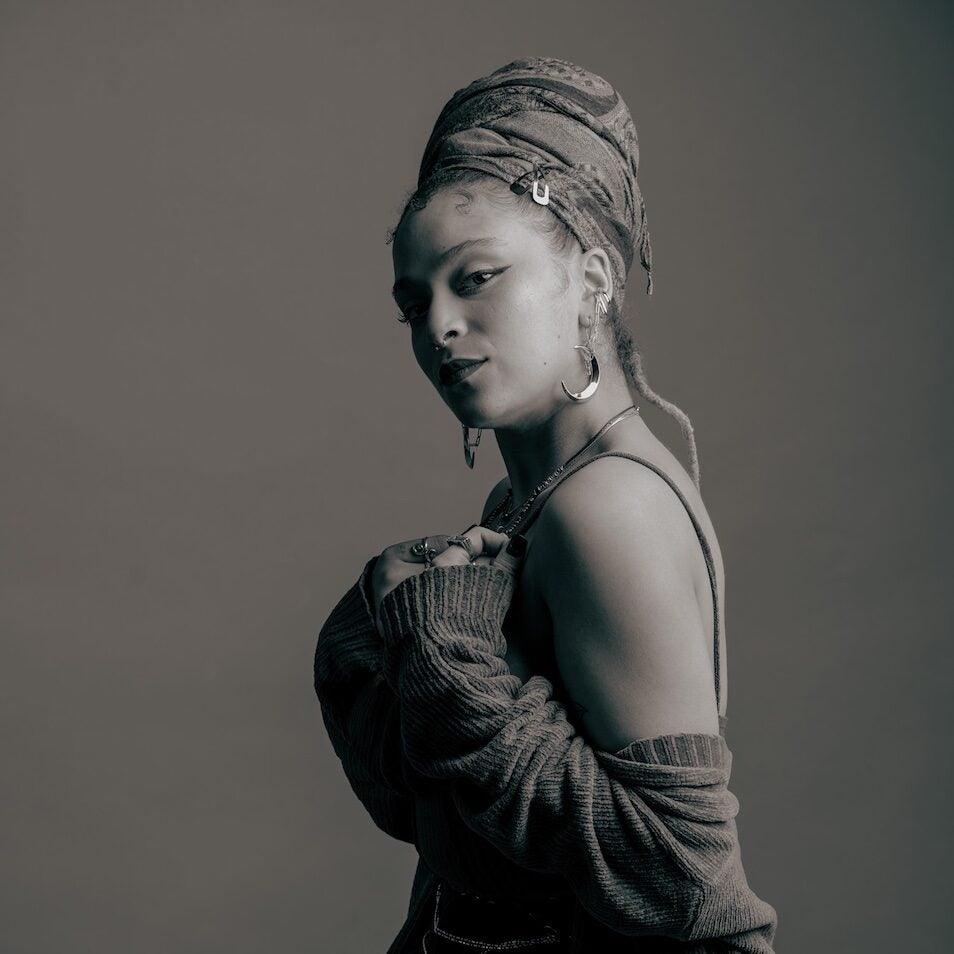 Hispanic Heritage Month Bachata Dance Event
Where: Hardge Forum Room, MSSC Building
When: October 6
Time: 12 – 1pm
Free Bachata Dance Lesson with Kiara Febles (Konscious Keke)
Keke has over 16 years of professional Latin dance experience in Rhode Island. She will offer a demonstration and dance lesson. No experience or partner required.
* Refreshments served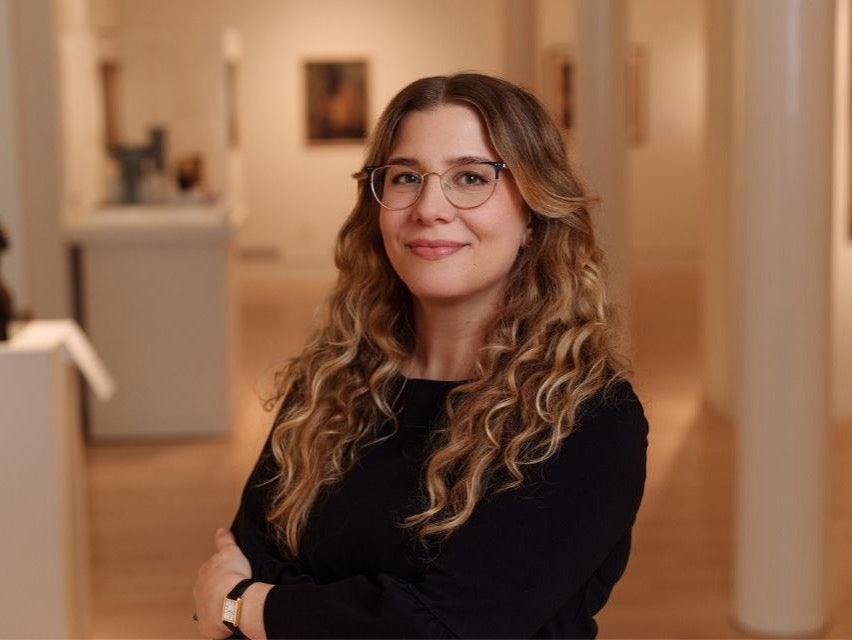 Curating Latin American and Latinx Art in the 21st Century
Where: Swan Hall Auditorium
When: October 11
Time: 5pm
Dr. Lucía Abramovich Sánchez will join us to discuss the complex visibilities and intersections between Latin American and Latinx art in museums. Drawing from her extensive experience as a curator of Latin American and Latinx art, she will consider different approaches to collecting and display and the responsibility for museums to engage more deeply with the legacies of Latin American and Latinx art and communities in their work.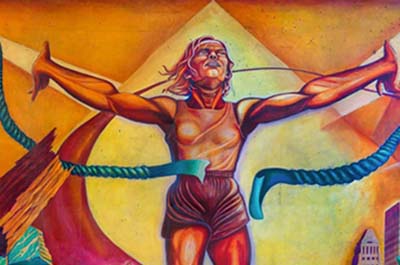 Pechakucha
Where: Galanti Lounge, Robert L. Carothers Library
When: October 13
Time: 1-3pm
[Judy Baca, Hitting the Wall, 1984 (runner mural)]
The theme of this year's student-organized PechaKucha is "Crossroads". The PechaKucha is a storytelling format in which presenters show slides for a predetermined period of time, with commentary on each slide. At a PechaKucha, individuals share personal presentations about their lives or their work. This year, students will share dynamic presentations that center Hispanic and Latino experiences, lives, and works.
* A light breakfast and lunch with light refreshments will be served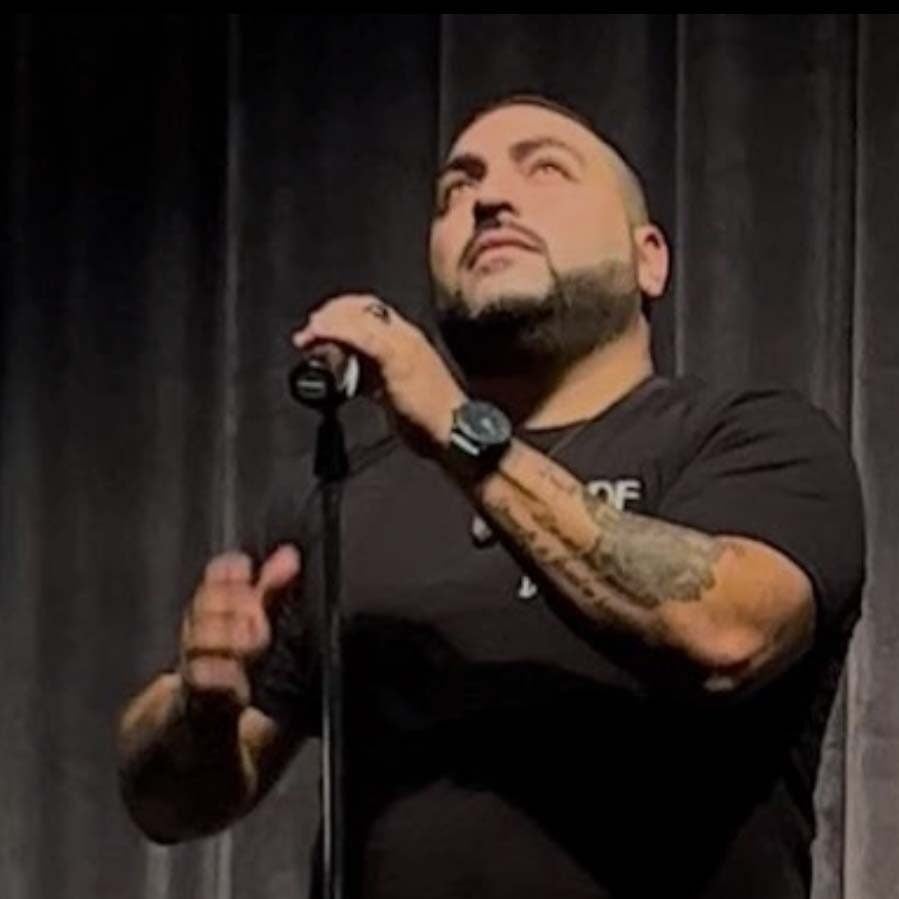 POETRY SLAM WITH FRANKIE A. SOTO

Where: Edwards Auditorium
When: October 13
Time: 8-9:30pm
Frankie Soto is a 2X award winner of the Chicago based National Spoken Word Awards Multicultural Poet of the year award. His poetry has been affiliated with Fox, ABC & HBO. His poem "Spanglish' is currently used by professors & courses as part of curriculum at colleges/universities across the country. His HIV poem "Guessing Game" was filmed in Atlanta, GA & was nominated and selected to premiere for the A3C Hip Hop festival. After his performance for the New York Times Hispanic Heritage Month show, the New York Times called him an absolute force. His manuscript was recently a top 3 finalist for the 2021 Sexton Prize in London, England & is currently being considered by several presses.
Hispanic Heritage Month Events Sponsors
Center for the Humanities
College of Arts & Sciences
Department of Modern and Classical Languages and Literatures
Department of Art and Art History
Theatre Department
Department of Sociology/Anthropology
Minor in Latin American, Caribbean and LatinX Studies
The Multicultural Student Services Center