The University's orchestral program offers a performance format for more advanced music students and skilled community musicians.
URI Symphony Orchestra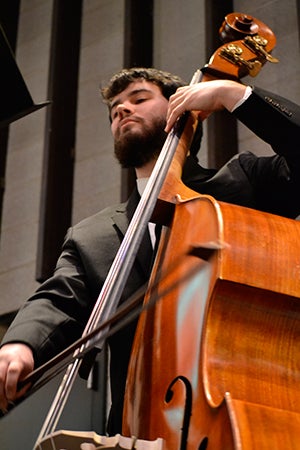 The symphony orchestra dates back to the 1930s. Skilled student and community musicians give several major concerts of classical, romantic, and contemporary literature each year. Recent programs have included Beethoven's 3rd Symphony (Eroica), Dvorak's New World symphony, and works by student composers. Musicians must audition to perform with the orchestra on a regular basis. Through participation, students develop their ensemble techniques and learn to become leaders as performers, educators, and conductors.
Samuel Hollister, Director of the URI Symphony Orchestra