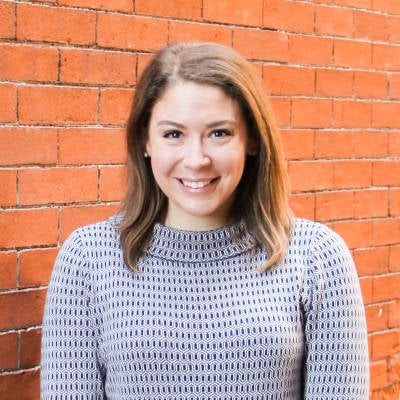 Assistant Professor, Community Nutrition Education Director (SNAP-Ed, EFNEP & CYFAR)
Nutrition and Food Sciences, Community Nutrition Education
Phone: 401.874.4024
Email: sarah_amin@uri.edu
Office Location: Fogarty Hall, Rm 117B
Lab
Nutrition and Physical Activity Promotion in Underserved Communities Research Group
Courses Taught
NFS 458: Nutrition Education
NFS 394: Nutrition in the Lifecycle I
Biography
Sarah Amin, Ph.D., M.P.H., is an Assistant Professor and Director of Community Nutrition Education (SNAP-Ed, EFNEP & CYFAR). These research-based programs aim to prevent or reduce health disparities such as diet-related chronic diseases and obesity in the RI low-income population through hands-on education with accompanying policy, systems, and environmental supports. As such, Dr. Amin is passionate about working in partnership with the community to develop and test innovative methods to promote positive health outcomes across underserved audiences. Dr. Amin has a specific research interest nutrition and physical activity in schoolchildren and how the environment, policies, and psychosocial factors shape these behaviors. Her early research addressed the application of dietary assessment methods including digital imaging to evaluate school nutrition policy and behavioral interventions and more recently on food literacy as a framework for nutrition education in schools. She also has emerging interests in the out-of-school environment and summer learning loss and was recently awarded a USDA CYFAR grant, Project StRIde: Science and Technology Reinforced by Innovative Dietary Education to address dietary behaviors and STEM academic achievement of at-risk youth attending summer camps.
Dr. Amin completed her post-doctoral training in school-based physical activity interventions at the Tufts University Friedman School of Nutrition Science and Policy. She received her Ph.D. in Nutrition and Food Science from the University of Vermont, and M.P.H. from Brown University.
In her spare time, Dr. Amin enjoys doing anything that gets her outside and active. She is an avid runner (Boston Marathon Qualifier) and hiker (currently peak-bagging the 48 NH 4000 footers).
Research
Dr. Amin's research lies at the intersection of health promotion and community-based research. She employs mixed methods to study the nutrition and physical activity behaviors of underserved and racially/ethnically diverse audiences.
Education
Postdoctoral Scholar, Tufts University Friedman School of Nutrition Science and Policy, 2015-2017
Ph.D., Nutrition and Food Science, University of Vermont, 2015
M.P.H., Brown University, 2012
B.A., Biology, Wheaton College, 2010
Selected Publications
Mena NZ., Amin SA, Mann G, Vollmer R. Quality nutrition education materials for pregnant or lactating women and children ages 0–24 months old. J Nutr Educ Behav; 2021. 53(5), 369. https://doi.org/10.1016/j.jneb.2021.03.009
Lyerly R, Rummo P, Amin S, Evans W, Cohen ED, Lawson E, Hallett E, De'Oliveria S, Rose J, Coats C, Nunn A. Effectiveness of mobile produce markets in increasing access and affordability of fruits and vegetables among low-income seniors; Public Health Nutr. 2020; 1-10. doi: https://doi.org/10.1017/S1368980020002931
Amin SA, Lehnerd M, Cash S, Economos CD, Sacheck JM. The reliability and validity of a youth food literacy tool. J Nutr Educ Behav. 2019; 15(3).
Bleiweiss-Sande R, Chui K, Evan EW, Goldberg J, Amin SA, Sacheck JM. Alignment of food processing classification systems with nutrient quality in children's diets; Nutrients. 2019. 11: 1344. doi:10.3390/nu11061344
Bleiweiss-Sande R, Chui K, Wright C, Amin SA, Anzman-Frasca S, Sacheck JM. Associations between food group intake, cognition, and academic achievement in elementary schoolchildren; Nutrients. 2019. 2722. doi:10.3390/nu11112722
Amin SA, Duquesnay PJ, Wright CM, Chui K, Economos CD, Sacheck JM. Perceived athletic competence and physical activity: implications for low-income schoolchildren. Pediatr Exerc Sci. 2018; 20: 1-8. doi: 10.1123/pes.2017-0242
Amin SA, Lehnerd M, Cash S, Economos CD, Sacheck J. A case study of a Nutrition Cohort: the development of a funder-initiated learning collaborative. JAFSCD. 2018; 8(2): 1-15. DOI: https://doi.org/10.5304/jafscd.2018.082.009
Amin SA, Panzarella C, Lehnerd M, Cash S, Economos CD, Sacheck JM. Identifying food literacy educational opportunities for youth. Health Educ Behav. 2018; 1-8. https://doi.org/10.1177/1090198118775485
Sacheck JM, Amin SA. Cardiorespiratory fitness in children and youth—a call for surveillance, but how do we do it? Exerc Sport Sci Rev. 2018. 46(2). https://doi.org/10.1249/JES.0000000000000145.
Textbook Chapters
Sacheck J, Amin S. Strategies to Address Physical Activity in Schools. In: Boulton ML, Wallace RB, eds. Public Health & Preventive Medicine. 16th ed. New York, NY: McGraw-Hill; 2020.
Doctoral Students
Nick Hamdi, MS, RD, LDN
Jackie Potvin, MS
Masters Students
Luisa Santos
Fatima Tobar (Rhode Island College)
Accelerated B.S. to M.S. Program