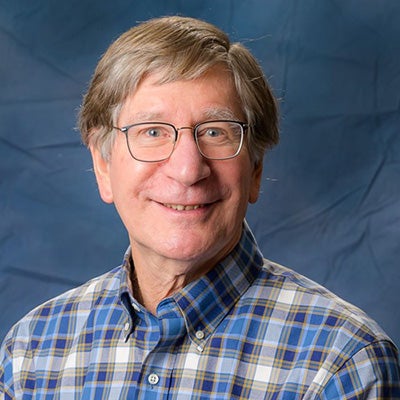 Professor, Dietetic Internship Director
Department of Nutrition, Eating Behavior Lab
Phone: 401.874.4028, Contact Dr. Greene about the MS/DI Program
Email: gwg@uri.edu
Office Location: Fogarty Hall, Rm 117E
Lab
Courses Taught
NUT 505: Methods in Nutrition Research
Biography
Dr. Greene is a Professor of Nutrition at the University of Rhode Island (URI) teaching graduate nutrition courses and serving as Director of the URI Dietetic Internship. He is a member of the USDA sponsored Multistate Research Group, The Healthy Campus Research Consortium (NC 1193), and has been PI or Co-I on three large USDA funded grants focusing on dietary change for obesity prevention in young adults. He currently collaborates with Community Nutrition Education at URI in interventions for low-income schoolchildren in inner cities in Rhode Island supported by the Northeast Regional Nutrition Education Center of Excellence, CYFAR, and SNAP Ed.
Prior to his faculty position at URI, he was an assistant professor at The Pennsylvania State University, was a clinical dietitian in a physician's practice, and was Coordinator for Nutrition Education at an Area Health Education Center in Camden, New Jersey. Previously, he was a dietitian at a community health center in Honolulu, Hawaii, and WIC Program Director for the Department of Health, State of Hawaii.
He received a Ph.D. in Nutrition from The Pennsylvania State University, a MPH in International Health from the University of Hawaii, and an BS in Nutrition and Public Health from Teachers College, Columbia University. He is married with three children and one grandchild.
Research
Dr. Greene's research interests span the lifespan from childhood obesity prevention to improving dietary intake in older adults with an emphasis on interventions based on the Transtheoretical Model of Behavior Change.
He is currently working with young adult populations to increase fruit and vegetable intake, physical activity, and sustainable eating behaviors as well as with college students to increase critical thinking skills. He is also working with school aged children to improve dietary and exercise behaviors in both community and school-based interventions.
Previously he worked with older adults to improve dietary and physical activity behaviors and with general adult populations to improve dietary intake.
Education
Ph.D., Nutrition, The Pennsylvania State University, 1984
M.P.H., International Health, University of Hawaii, 1978
M.S., Nutrition in Public Health, Teachers College, Columbia University, 1975
A.B., Anthropology, Columbia College, Columbia University, 1970
Selected Publications
Bedoyan J, McNamara J, Olfert MD, Byrd-Bredbenner C, Greene GW (in press). Establishing criterion validity for the Revised Critical Nutrition Literacy Tool in U.S. college students. J Edu Health Promot.
Xu F, Cohen SA, Greaney ML, Hatfield DL, Greene GW (in press). Racial/ethnic disparities in US adolescents' dietary quality and its modification by weight-related and physical activity factors. Int J Environ Res Pub Health.
Xu F, Earp J, Greene GW, Cohen SA, Lofgren I, Delmonico MJ, Greaney ML. Temporal Association Between Abdominal Weight Status and Healthy Aging: Findings from the 2011-2018 National Health and Aging Trends Study. Int J Envion. Res. Public Health. 2020, 17, 5656; doi:10.3390/ijerph17165656.
McNamara J, Olfert M, Sowers M, Colby SE, White A, Byrd-Bredbenner C, Kattelmann K, Franzen –Castle L, Brown O, Kidd T, Shelnut KP, Horacek T, Greene G. Development of an instrument measuring perceived environmental healthfulness: Behavior Environment Perceptions Survey. J Nutr Educ Behav. 2020; 52:152-161
Olfert MD, Barr ML, Charlier CC, Greene GW, Zhou W, Colby SE. College student health behaviors impact their health security influenced by their environment. Int J Environ Res Health Beh. 2019;16:482; doi:10.3390/ijerph16030482.
Balestracci K, Sebelia L, Greene G, Moore A, Chappell K, Tovar A. Perceptions of low-income students completing a nutrition education program. J Nutr Educ Behav. 2019; 51:834−842
Clark PG, Greene GW, Blissmer BJ, Lees FD, Riebe DA, Stamm KE. Trajectories of maintenance and resilience in healthful eating and exercise behaviors in older adults. J Aging Health (in press).
Greene GW, Lofgren I, Paulin C, Greaney ML, Clark PG. Differences in Psychosocial and Behavioral Variables by Dietary Screening Tool Risk Category in Older Adults. J Am Acad Nutr Diet (in press).
Colby S, Zhou W, Sowers M, Shelnutt K, Olfert M, Morrell J, Koenings M, Kidd T, Horacek T, Greene G, Brown O, White A, Hoerr S, Byrd-Bredbenner C, Kattelmann K. College Students' Health Behavior Clusters Differences by Bender. Am J Health Beh. 2017; 41(3):378-387.
Miller TL, Greene GW, Lofgren I, Greaney M, Winkler MF. Content Validation of a Home Parenteral Nutrition Patient-Reported Outcome Questionnaire. Nutr Clin Pract. 2017. DOI: 10.1177/0884533617725041journals.sagepub.com/home/ncp
Xu F, Marchand S, Corcoran C, DiBiasio H, Clough R, Dyer C, Nobles J, White J, Greaney M, Greene G. A Community-Based Nutrition and Physical Activity Intervention for Children who are Overweight or Obese and Their Caregivers. J Obesity. 2017 https://doi.org/10.1155/2017/2746595
Quick V, Byrd-Bredbenner C, Shoff S, White A, Lohse B, Horacek T, Colby S, Brown O, Kidd T, Greene G. Relationships of sleep duration with weight-related behaviors of U.S. college students. Behav Sleep Med. 2016; 14(5):565-80.
Monroe J, Lofgren I, Sartini B, Greene G. The Green Eating Project: Web-based intervention to promote environmentally conscious eating behaviors in United States university students. Public Health Nutrition 2015; 18(13):2368-2378