Our mission is to cultivate, protect, and commercialize inventions and discoveries which result from research and scholarly activities conducted at the University of Rhode Island.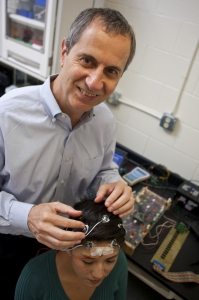 URI Professor Walt Besio launched the medical device company – CREmedical Corporation
His technology is bringing new brain monitoring and therapy devices to market. CREmedical's system dramatically increases the resolution, signal quality, and effectiveness over conventional devices.Read More
URI Professors Yana Reshetnyak and Oleg Andreev transferring technology to the market.
pHLIP Inc. was formed in 2015 to enable pH Low Insertion Peptide (pHLIP) targeted delivery of therapeutic, diagnostic, prophylactic, and research agents to cells in diseased, acidic tissues including cancers, ischemic myocardium, inflammatory arthritis, and stroke.
Read More