Fellowship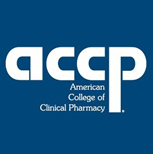 The following two-year funded fellowship is available through the Rhode Island Infectious Diseases (RIID) Research Program at the Veterans Affairs Medical Center (VAMC), Providence, in conjunction with the University of Rhode Island (URI) College of Pharmacy, Kingstown, R.I., and the Warren Albert School of Medicine, Brown University, Providence, R.I. This program meets all requirements set forth by the American College of Clinical Pharmacy (ACCP).
Program Description
This two-year program is designed to provide skills that are necessary to pursue a career in academia, outcomes research and basic clinical practice focused in infectious diseases. The program integrates a formal hands-on laboratory experience (80%), teaching both in the classroom and experiential, and practical clinical experience for the Infectious Disease Consult team (~20%). A major focus of this program is in research design, development, analysis and writing for final publication. Fellows are responsible for submitting their research to national and international infectious diseases meetings and submitting their papers to peer reviewed journals for publication.
During the two-year program, the fellow will be responsible for providing on call services, Clinical Infectious Diseases Pharmacotherapy, Pharmacokinetics, and Antimicrobial Stewardship services to the VAMC hospital and Infectious Diseases consult team for approximately 16 weeks per year. In order to provide a well-rounded clinical experience, there is opportunity for the fellow to participate on the Antimicrobial-Sub Committee, and Infection Control Committee at the Providence VAMC. Participation on these committees is not required but will be based upon current research projects in areas of Antimicrobial Stewardship and Infection Control. The research environment is conducive to scholarly work. The fellow will receive formal training in both laboratory and clinically based research. Laboratory training will allow for the understanding and implementation of in vitro infectious diseases research including but not limited to, pharmacodynamic and pharmacokinetic modeling, molecular technologies, and statistical analysis. All research will include development of a research project and experience in Investigational Review Board (IRB). The fellow is responsible for submitting research proposal to the VAMC Institutional Review Board (IRB; human), and Research and Development Board (R&D).
Teaching
The fellows will have several opportunities for teaching. The requirement will encompass classroom teaching at the University of Rhode Island's College of Pharmacy, Noon conference (given to Brown University medical students, interns, residents and staff), and assisting in precepting the 6th year Pharm.D. students during their Infectious Diseases experiential rotation.
Benefits
Fellows receive a competitive stipend plus full medical and dental coverage. Additional benefits include: paid expenses for selected professional meetings and symposiums, waived tuition for graduate studies including degree programs at University of Rhode Island or Brown University.
Program Structure
Pharmacology PK/PD Fellowship Division
The pharmacology PK/PD division was developed in 2004 and has received uninterrupted funding from the National Institutes of Health (NIH), The United States Department of Veterans Affairs (VA), Rhode Island foundation grants and investigator-initiated research from pharmaceutical industry. The focus of the fellowship is in the treatment, virulence inhibition, control and prevention of pathogenic drug resistant bacteria. Laboratory experiments are directed towards discovery of new knowledge in biofilm prevention and treatment, Antibiotic Lock Therapy (ALT), pharmacodynamic interactions of combination therapy, infection control and decolonization and high throughput screening of novel agents (natural products and synthetic) that possess antimicrobial activity.
Outcomes Fellowship Division
The outcomes research division began in 2008, and is focused on pharmacoepidemiologic research, including a major focus upon comparative effectiveness, outcomes, risk factors and infectious disease epidemiologic research. A larger focus of this program is in the area of health outcomes and antimicrobial stewardship. The outcomes division applies advanced epidemiologic and pharmacoepidemiologic methods to the study of infections caused by dangerous bacterial pathogens. There is a critical need for active comparator trials and comparative effectiveness research in light of present-day efforts to increase antimicrobial drug development and extend the life of the current antimicrobial pipeline as multi-drug resistance increases.
Antimicrobial Stewardship Implementation Division
The antibiotic stewardship implementation division began in 2012 and is focused on implementing interventions to improve antibiotic use and patient outcomes. The implementation division is focused on promoting the appropriate and safe use of antibiotics and supports research related to the development, adoption, and analysis of evidence-based antimicrobial stewardship approaches to improve antimicrobial use and ultimately the care of our patients in all health-care settings. The implementation division uses qualitative and quantitative methods to assess the effectiveness and implementation success of antibiotic stewardship interventions. The implementation division works closely with the Providence VA Medical Center's Antibiotic Stewardship Program to support intervention in the acute care and outpatient settings and the Center of Innovation in Long-Term Services and Supports for Vulnerable Veterans (COIN-LTSS) to support intervention in the long-term care setting.
Research Goals
The fellow will employ knowledge acquired through experiential training to conduct infectious diseases practice research to become an independent investigator. Effective research design and management skills will be used to formulate a hypothesis, create a feasible design for research projects, prepare grant proposals for funding, and utilize appropriate statistical methods to interpret data.
They will coordinate, support, and participate in research, research protocol review, and research development related to the specialty area.
To effectively present the results of research at local and national functions relevant to practice area and successfully employ accepted manuscript style for the final research report, and secure publication of research results.
Contribute to clinical, humanistic and economic outcomes analyses through infectious diseases pharmacy research.
Clinical Goals
To become an independent pharmacy practitioner with a wealth of knowledge of the epidemiology and treatment of infectious diseases.
Successfully serve healthcare organizations as the ultimate resource for information about anti-infectives including leadership in formulary decision-making for anti-infectives.
Essential functions
While all of these functions will be the foundation of the fellowship, the major function will be in the development of a research question that will be based upon clinical need and experience.
Maintain up-to-date knowledge in infectious diseases pharmacotherapy and provide expert consultation with other healthcare professionals in development of pharmacotherapy plans for patients as appropriate.
Participate in objective evaluation and dissemination of medication use trends and pharmacoeconomic/clinical outcomes information for appropriate areas throughout the system.
They will develop at minimum 2 to 4 full research protocols, submit to the centers IRB and publish their findings as a first author in a peer reviewed journal, along with abstract and platform presentations at national/international meetings.
Coordinate, support, and participate in research, research protocol review, and research development related to the specialty area.
Prepare grant proposals for funding of research.
Publish original research articles, and present at local and national functions relevant to practice area.
They will master the understanding, application, and relevance of an antimicrobial stewardship to an organization and ultimately in the delivery of safe, effective patient care.
Promote and develop the application of antimicrobial stewardship strategies to reinforce practice infrastructure within Providence VAMC
Teach pharmacy, medical, nursing, and other personnel where appropriate. Co-precept clinical clerkship students and residents participating in practical experience training programs.
Perform other functionally-related duties as assigned.
Qualifications
Pharm.D. degree or R.Ph. with clinical inpatient clinical experience
Applicants are encouraged to have completed a general practice or specialty residency with a strong focus on inpatient medicine
Licensed pharmacist
United States Citizenship
Previous fellow graduates
Aisling Caffrey, Ph.D., M.S. (2009-2011)
Associate Professor of Health Outcomes, College of Pharmacy
Investigator of Health Outcomes
Haley Appaneal, Pharm.D., Ph.D. (2011-2013)
Director of Clinical Outcomes Research Rhode Island Infectious Diseases Research Program
Eunsun Noh, M.S., Ph.D. (2012-2014)
The Ministry of Food and Drug Safety, Republic of Korea
Megan K. Luther, Pharm.D. (2012-2014)
Marketing Associate at Change.org
Diane M. Parente (Gomes), Pharm.D. (2013-2015)
Clinical Pharmacist Specialist, Infectious Diseases and Antimicrobial Stewardship at The Miriam Hospital
Jacob Morton, Pharm.D., MBA (2014-2016)
Medical Education Liaison Manager East at BioFire Diagnostics, LLC
Tristan Timbrook, Pharm.D., MBA, BCPS (2015- 2017)
Global Medical Scientist in Medical Affairs Department at BioFire Diagnostics, LLC
Adjunct Instructor University of Utah College of Pharmacy
Maya Beganovic, Pharm.D., MPH (2016-2017)
Anti-infective Pharmacovigilance Pharmacist- The Center for Drug Evaluation and Research Office of Surveillance and Epidemiology at FDA
Jaclyn Cusumano, Pharm.D. (2017-2019)
Assistant Professor of Pharmacy Practice Long Island University Pharmacy (Arnold & Marie Schwartz College of Pharmacy and Health Sciences)
Maria-Stephanie Hughes (Tolg), Pharm.D (2017-2019)
Clinical Application Specialist at InsightRX
Emily Piehl (Bodo), Pharm.D. (2018-2020)
Infectious Disease Pharmacist at Rutland Regional Medical Center
Xin Liao, Pharm.D. (Current:2020-2022)
Martie Vicent, Pharm.D. (Current:2021-2023)