The SMILE Program is an after school academic enrichment program for students in fourth through twelfth grades. The purpose of The SMILE Program is to increase the numbers of underrepresented and other educationally underserved students who graduate high school well-prepared to enter higher education and pursue careers in science, technology, engineering, and math (STEM).

How We Make a Difference
The program functions as a pipeline. Students can join as early as the fourth grade and continue through the twelfth grade, finally going to college.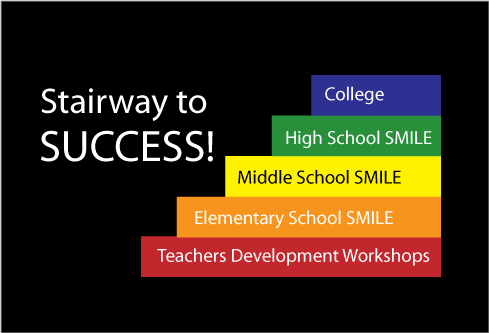 There is a year round schedule of activities designed to provide and integrate university and real world experiences, mentoring, learning activities, and career explorations to support students.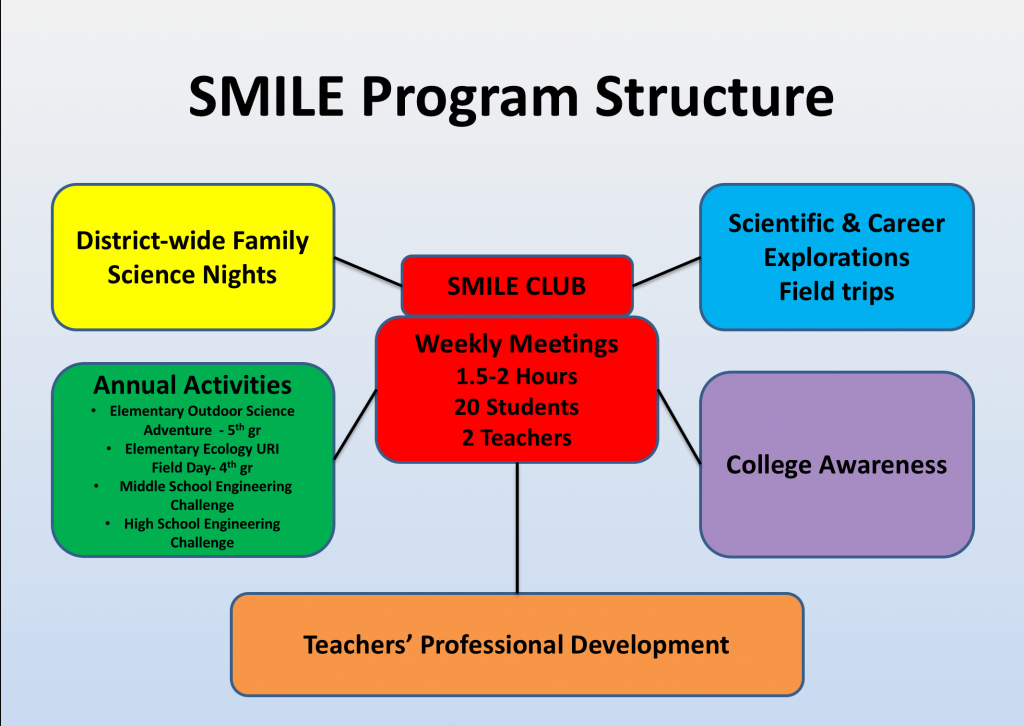 History
SMILE was established in 1994 with 20 middle school students in one school modeled after the nationally recognized Oregon State University (OSU) SMILE Program. The SMILE Program now serves about 500 elementary, middle, and high school students and 45 teachers in 7 districts in Rhode Island – and we're still growing.
Central Falls

Newport

South Kingstown

West Warwick

Woonsocket

Westerly
Impact
Since its founding in 1994, over 3,500 students have participated in URI SMILE
Since 1998, SMILE graduates have attended 237 different colleges and universities.
The high school graduation rate for students that participated in SMILE for one or more years is between 90% and 100%
322 SMILE alumni have enrolled at URI between 1998 and 2018 and 70% pursued STEM majors
40 SMILE alumni are

currently

enrolled at URI and 68% are in STEM majors

14% of US college undergraduates are enrolled in STEM according to the US Dept. of Education

100% of the students in SMILE for more than 7 years went to college.
If a student was in SMILE for 3 or more years, the ratio of students attending college versus those who did not attend college is 2:1