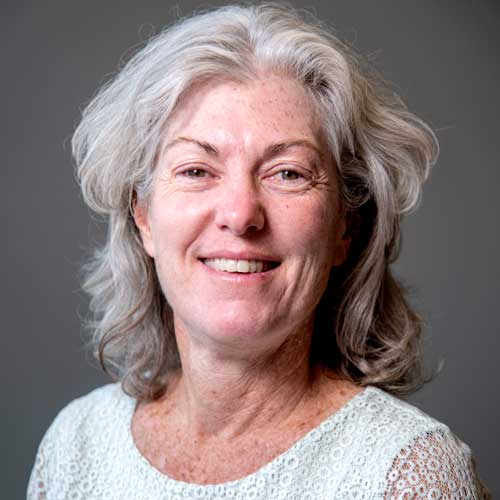 Water Quality Program Coordinator
University of Rhode Island Cooperative Extension, Dept. of Natural Resources Science
Phone: STEEP Role: Co-lead, Community Engagement Core
Biography
Alyson McCann is the Cooperative Extension Water Quality Coordinator in the College of Environment and Life Sciences at the University of Rhode Island. She has over 25 years of experience developing and delivering local, regional and national programs focused on water resource protection for a variety of audiences, the impact of which has been to affect behavior change to achieve public and environmental health protection. She has a history of effectively coordinating community and governmental engagement activities working with local, state, regional and federal partners to achieve water quality protection. Her work most notably focuses private well water protection private drinking water well protection, collaborating with the Rhode Island Department of Health and local communities to provide residents with the tools and resources needed to protect their drinking water quality, the quality of the State's water resources, and to take action to protect their health, their families' health and the environment. She has developed numerous private well protection tip sheets and provides educational programs and technical assistance to both well owners and professional audiences. Program materials are audience-tested with focus groups and interviews to achieve clear communication that results in measured program impacts and audience behavior change.
McCann is also a member of URI's GeoSpatial Extension Program and develops and trains professionals in the use of geospatial technologies and Geographic Information Systems (GIS). She is currently a reviewer for the Journal of Extension. She has worked with and mentored numerous graduate and undergraduate students.
As STEEP's CEC co-lead, McCann will focus her expertise and take a leadership role in community engagement activities to facilitate a community-centered, participatory process to protect human health and inform public policy on PFASs.
McCann received her M.S. in Natural Resources Science from the URI in 1989 and her work focused on local and statewide initiatives for groundwater protection.