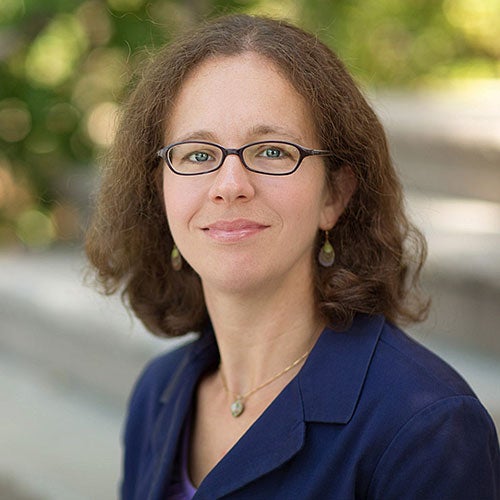 Senior Scientist
Silent Spring Institute
Phone: STEEP roles: Co-lead, Community Engagement Core, and Key Personnel, Project 4
Biography
Dr. Laurel Schaider is a Senior Scientist at Silent Spring Institute, where she leads the Institute's Cape Cod water quality research on PFAS and other contaminants of emerging concern. Her areas of expertise include environmental chemistry, environmental engineering, exposure assessment, and community-engaged research. Her research focuses on PFAS exposures from drinking water, food, and consumer products and related health effects; septic systems as sources of unregulated drinking water contaminants; and socioeconomic disparities in drinking water quality across the U.S. She is principal investigator for the Massachusetts PFAS & Your Health Study, part of a multi-site study funded and coordinated by CDC, and is also the principal investigator for the PFAS-REACH study, a researcher-community partnership that is evaluating PFAS exposures and immune system effects in children and developing resources for PFAS-affected communities. Before joining Silent Spring, she was a research associate at the Harvard T.H. Chan School of Public Health, where she studied heavy metal contamination and exposures in affected communities.
Dr. Schaider earned her M.S. and Ph.D. in Environmental Engineering at the University of California, Berkeley, and a bachelor's degree in Environmental Engineering Science from MIT.
As part of STEEP, Dr. Schaider will co-lead the Community Engagement Core, building on her 10+ years conducting water quality research on Cape Cod and engaging with local residents and town officials on water pollution issues. She will also work with Projects 1 and 4 on evaluating sources of PFAS exposure on Cape Cod.