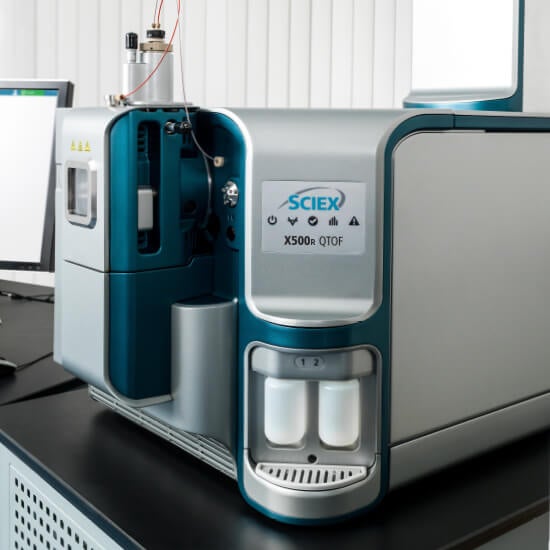 Through an NIEHS supplemental grant to the URI STEEP Superfund Research Program, the following instrument is available:
SCIEX X500R QTOF PLATFORM coupled to an EXION LC AC SYSTEM
A tandem (MS/MS) mass spectrometer combining a quadrupole and a time-of-flight analyzer allows collecting high-resolution MS and MRM spectra. The instrument is suitable for both quantitative analysis as well as non-targeted approach and operates under SCIEX OS software. The collected data are evaluated using an independent processing station (SCIEX Alpha Workstation 2020) equipped with SCIEX OS-Q software.
The instrument is located at: University of Rhode Island, Narragansett Bay Campus, Graduate School of Oceanography, Center for Atmospheric Chemistry Studies
Please email the following contacts to reserve a time:
Simon Vojta (vojta@uri.edu)
Thomas Garrow (thomas_garrow@uri.edu)