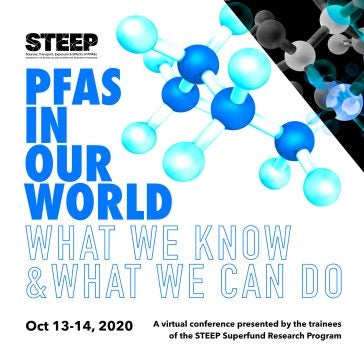 Policy, health, and justice served as lenses through which PFAS contaminants in the environment were examined at the "PFAS in Our World: What We Know and What We Can Do" virtual conference. The two-day event, sponsored in October 2020 by the STEEP Superfund Center, brought leading and emerging scientists together with government, private sector, and citizen interests to collectively explore the advancement of policies to protect communities from contamination.
"We wanted to create an opportunity for young scientists interested in PFAS to learn how their research can have an impact, whether it's guiding environmental regulations, reducing people's exposure, or protecting communities most at risk," said STEEP trainee Heidi Pickard, PhD student at the Harvard John A. Paulson School of Engineering and Applied Sciences, and one of the co-organizers for the event. "We were also able to expand our audience to include an international pool of Superfund trainees, graduate students, postdoctoral researchers and early-career scientists, community leaders, government scientists and policymakers that we may not have otherwise been able to reach," added STEEP trainee Alicia Crisalli, PhD candidate at the University of Rhode Island College of Pharmacy, and event co-organizer.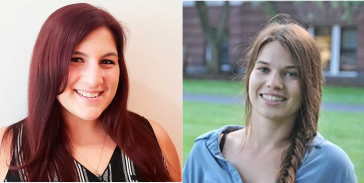 Over two hundred attendees tuned in to the event to hear from 9 experts from across the globe, who spoke on various topics including PFAS regulations and their essentiality, the state of the science on PFAS in the environment and in humans, and how to protect public health. Highlights of the event included a keynote on PFAS and the essentiality concept by Ian Cousins, Professor at Stockholm University, a talk on how science can support environmental policy by Linda Birnbaum, former director of National Institute for Environmental Health Sciences (NIEHS), talks by advocates of PFAS-impacted communities including Andrea Amico, founder of Testing for Pease and Mark Favors, and two poster sessions where 25 attendees presented on current PFAS-related research. Access to the event presentations is available on STEEP's YouTube channel.