Fall 2021 Showcase of Undergraduate Research, Scholarly and Creative Works
The Fall 2021 Showcase was a huge success! Thank you to all of the students who participated and shared their incredible work.
Congratulations to the top poster presenters:
Margaret Hill, College of Pharmacy
1st place in Science, Technology, Engineering, and Math (STEM)
Read more
about Margaret.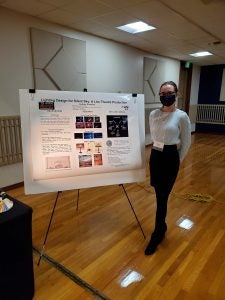 Audrey Visscher, College of Arts & Sciences
1st place in Social Sciences, Arts, and Humanities
Read more about Audrey.