Welcome to URI, the flagship public research university and public land-grant university of the state of Rhode Island. Our main 1200-acre campus, a mix of ivy-covered buildings and contemporary architecture, is located in the historic village of Kingston. In 2018, the core of the Kingston Campus was named to the National Register of Historic Places. We are 30 miles south of Providence and within easy reach of local beaches as well as Newport, Boston, and New York City.
At URI, we share a commitment to innovation, creative problem solving, equity, inclusion, and really big thinking. We invite you to learn more about our academic programs, global research opportunities, distinguished faculty, and welcoming community.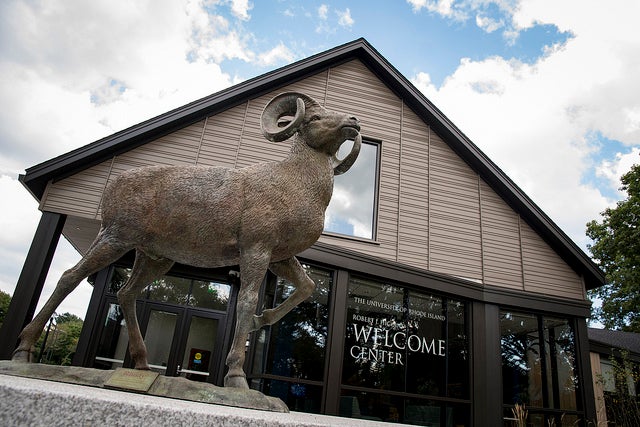 Contact the Robert J. Higgins Welcome Center
45 Upper College Road
Kingston, RI 02881
401.874.2133
welcomecenter@uri.edu
GPS: 75 Briar Lane, Kingston, RI 02881
Academic Year Hours
Monday–Friday: 7:30 a.m.–5 p.m.
Saturdays: 9 a.m.–2 p.m.
Sundays: Closed
Summer Hours
Monday–Friday: 7:30 a.m.–4:30 p.m.
Saturdays and Sundays: Closed
---
Land Acknowledgment
The University of Rhode Island occupies the traditional stomping ground of the Narragansett Nation and the Niantic People. We honor and respect the enduring and continuing relationship between the Indigenous people and this land by teaching and learning more about their history and present-day communities, and by becoming stewards of the land we, too, inhabit.