Tag:
Plant Family: Papaveraceae
Scientific Name: Papaver orientale This species does not produce narcotic opiates. The young seed heads are used as a condiment, they are hot and acrid.
Continue reading

"Poppy, Oriental"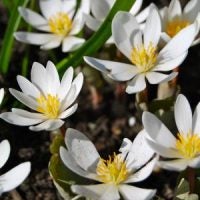 Scientific Name: Sanguinaria canadensis Blood root has been added to dentifrices to reduce plaque and treat gingivitis and periodontal disease.
Continue reading

"Bloodroot"