Academics
Our degrees cover every aspect of the textile and fashion industry supply chain, and prepare you for the wide range of careers that the industry has to offer. Study abroad and the completion of an internship is a typical part of the degree. At the same time, the degrees provide the academic rigor appropriate to study at a four-year land grant institution. Courses in the program deal with textiles and fashion from the perspectives of business, art and design, science, sociology/anthropology and history.
Our graduates start their careers in positions such as assistant designers, fashion merchandisers, production coordinators, retail managers, allocation analysts, assistant buyers, and quality control specialists.
---
The Department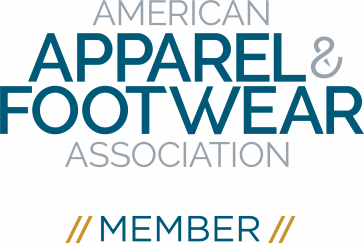 In addition to academic programs, the TMD department is dedicated to maintaining the Historic Textile and Costume Collection, which supports teaching and research in TMD and throughout the university, as well as providing a variety of outreach services, including textile conservation and access to specialized equipment.
The department is also endorsed by the American Apparel and Footwear Association.
The Textile Industry
Textiles and fashion apparel is a huge global industry and is a major component of the U.S. economy. Globally, textiles, apparel and apparel retailing totals $2 trillion annually. Sales of apparel and footwear contributed $350 billion to the U.S. economy in 2012, greater than that of new cars ($175 billion) and fast food ($75 billion).
Across the supply chain, the U.S. textile and apparel industry directly employs more than 4 million people, including sourcing managers, wholesalers, retailers, merchandisers, buyers, creative and technical designers, and marketing professionals. The United States is the fourth largest textile exporter in the world.
Here is a guide that you may find interesting and helpful:
Fashion Design for the Curious: Why Study Fashion Design? (A Decision-Making Guide to College Major, Research & Scholarships, and Future Career for Students and Parents))
(Two of our former department chairs Dr. Hannel and Dr. Welters are both contributors!)