The College of Business is the state's flagship institution for business, education, research, and outreach.
We offer a range of majors and specializations, with accredited programs at the bachelor's, master's, and doctoral levels.
The College of Business is accredited by AACSB International, The Association to Advance Collegiate Schools of Business.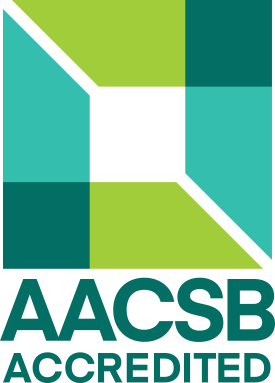 AACSB accreditation is highly sought after by universities due to its high level of academic merit— accreditation has been achieved by fewer than 15% of the institutions teaching management education.
Watch our overview video to learn more about us!


78%
Students complete an internship
92%
Students employed 6 months after graduation
90%
Students who received job offers had an internship
Our Academic Model
With an interdisciplinary approach and emphasis on experiential learning and entrepreneurial thinking, our academic model encourages you to discover new perspectives. We combine a strong core in the liberal arts and sciences with a focused business curriculum, designed to expand the depth and breadth of your learning experience. Our courses push you to identify problems and find innovative solutions. At every level, the classroom offers you a safe space to learn and grow—inspiring critical thinking, communications, problem-solving, and a global outlook.
"The educational experience at the COB goes beyond getting students ready to work. Our unique pedagogy reveals new approaches to problem solving and entrepreneurial thinking. We want our students to understand who they are and how different types of knowledge fit together so they are ready to grapple with questions about how the world works".
Professor Christy Ashley, Marketing, Associate Dean
Our Faculty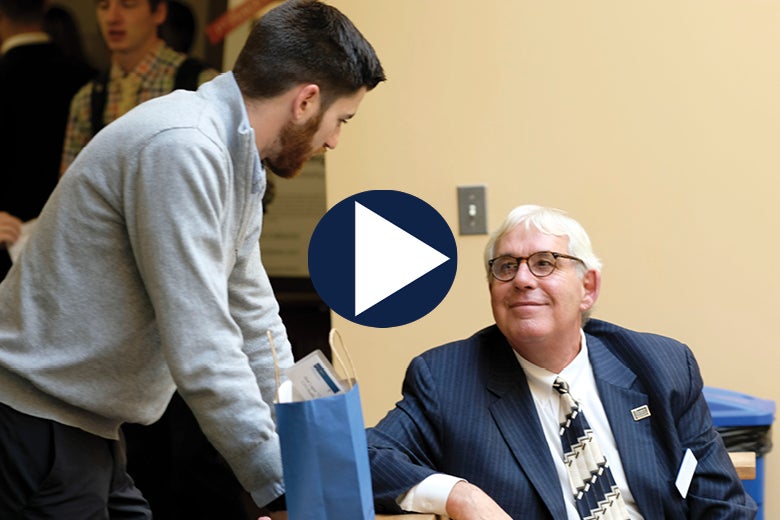 College of Business faculty are academics, practitioners, and researchers representing over 15 countries and 37 languages. They bring a rich diversity of experience and knowledge into the classroom, serving as a bridge between theory and practice. Our professors are deeply committed to student success, often serving as mentors and resources for undergraduate, graduate, and doctoral students.
Watch our video to learn more about how our faculty and students interact.
Over 2300
Undergraduate students
350-400
Graduate and Ph.D. students
14:11
Male to female student ratio