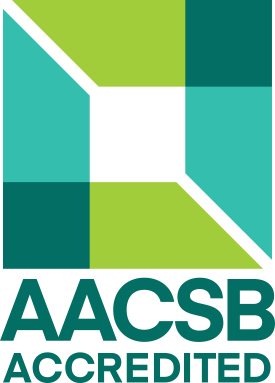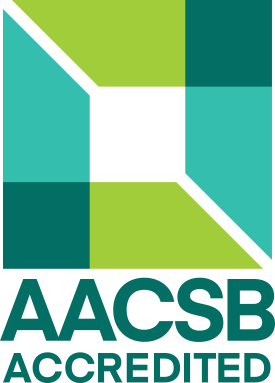 The College of Business at the University of Rhode Island is accredited by AACSB International, The Association to Advance Collegiate Schools of Business. The College has been accredited by AACSB since 1972 and received reaffirmation in 2018.
In addition, the Accounting Program has been separately accredited at both the undergraduate and graduate levels since 1994. AACSB accreditation is highly sought after by universities due to its high level of academic merit— accreditation has been achieved by fewer than 15% of the institutions teaching management education.
Accreditation ensures a high quality of education at institutions by:
Requiring that institutions have the funds available to sustain their programs
Furthering faculty scholarship
Maintaining curricula that apply to current markets and economies
Encouraging faculty interaction with students
Emitting motivated and goal seeking graduates
Part of the Continuous Improvement Review process at URI's College of Business includes Assurance of Learning related to the following Competency Goals for undergraduate BSBA students:
Competency: Our students will be able to think critically.
Objective: Applies quantitative and qualitative knowledge to solve problems and make decisions
Competency: Our students will be able to communicate professionally.
Objective: Communicates ideas and values clearly and effectively to diverse
audiences in multiple contexts and formats
Competency: Our students will perform effectively in a team environment.
Objective: Applies collaboration and conflict resolution skills to achieve
goals with others
Competency: Our students will be able to integrate knowledge from
various disciplines to solve business problems.
Objective: Frames judgments from multi-disciplinary perspectives and
worldviews
Competency: Our students will be global citizens.
Objective: Explains the impact of culture, identity, and experience on
one's world view and behavior (includes assumptions, biases,
prejudices, and stereotypes)
"AACSB International accreditation represents the highest standard of achievement for business schools, worldwide. Institutions that earn accreditation confirm their commitment to quality and continuous improvement through a rigorous and comprehensive peer review. AACSB International accreditation is the hallmark of excellence in management education".
AACSB International

Review Reports
Prepared under the guidelines of accreditation set by AACSB, the Continuous Improvement Reports are available to review.
The Business Programs Reports and Documents
2013-2018 AACSB Continuous Improvement Report
The Accounting Programs Reports and Documents
2013-2018 Accounting AACSB Continuous Improvement Report