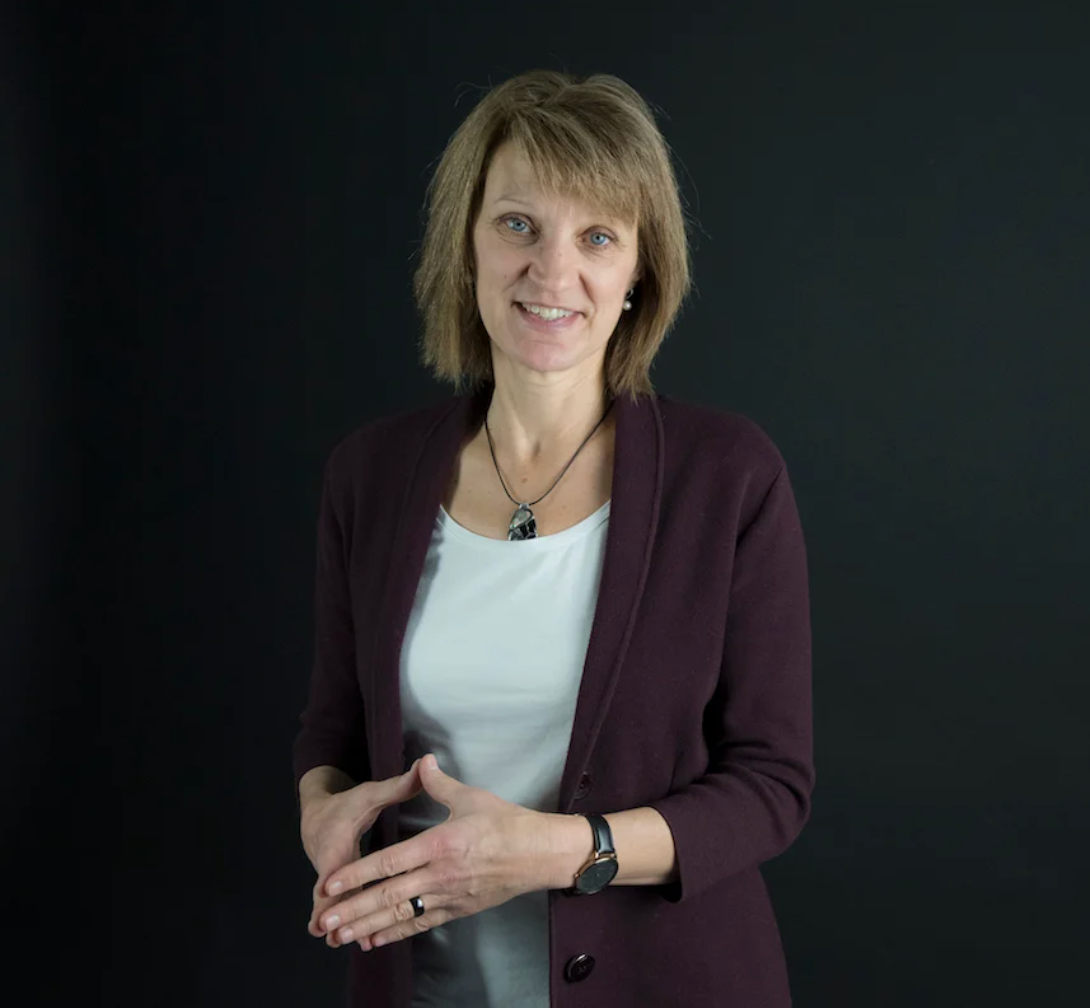 Clinical Associate Professor
Innovation and Entrepreneurship
Phone: 401.874.4861
Email: forsterholt@uri.edu
Office Location: 207, Ballentine
Biography
Nancy Forster-Holt, PhD, MBA, CMA, RFG, is a Clinical Associate Professor in the College of Business. At URI, she developed and launched the interdisciplinary Innovation and Entrepreneurship (I&E) major, minor and certificate programs, and was instrumental in the development of the Launch Lab and Innovate @URI. She is a mentor to students at hackathons and accelerators, and introduced the Guppy Tank — pitching coach for internal and external events. Previous to URI, she developed the I&E degrees at Husson University, and was professor as well as the director of its family business center. Signature programs there included Conversations at the Dyke Center, which was modeled after Inside the Actors Studio.
In addition to above role at the CoB: She is also co-owner of a family business, the manufacturing company Shaw & Tenney, which was a finalist for the Maine Family Business of the year, and has won grants from the Maine Technology Institute for innovative projects in the manufacturing and value-add to forestry products. She was also CFO of a tech startup in the sports analytic space.
Her teaching interests include small business management, entrepreneurship, lean start-up, innovation in new and existing business, small firm accounting and finance, business plans, and valuation. She developed the 'student side hustle' in INE 149, where all her students launch businesses using the KANU marketplace platform (which was created by two URI students). She calls it "stimulation-based" learning, which can improve upon classroom simulations, by using real-world experiences.
The student side hustle on the KANU platform won a national award for experiential learning, and she has published a peer-reviewed paper about it. She has also written with Steve Blank about the student side hustle skill set, which is desired by employers.
Research interests include exit of small business owners from their business including valuation, acquisition strategies, and ENDrepreneurship (gerontology, retirement, aging of business owners); innovation in Main Street (and family) businesses ('intrepreneurship'); as well as gender, business ownership and retirement.
Research
She is a 'pracademic', always interested in research that informs the practice. Not only is she involved in new ventures, but in support of URI's Age Friendly University, she engages with OLLI members in her classrooms for workshops on ageism in entrepreneurship. Using her research on ENDrepreneurship and mortality, she also offers workshops to family-owned businesses in collaboration with the RISBDC. In a recent paper as the lead author, she and her co-authors developed a mortality awareness model for incumbent business leaders, using the novel extension of a palliative care lens to family business succession. She also presented her work on the TEDxURI stage.
Education
Ph.D., University of Maine, Orono, 2011.
Masters of Business Administration, University of Maine, Orono, 1991.
Bachelor of Science, Cornell University, School of Industrial and Labor Relations, 1984
Selected Publications
(2023) The mortality of incumbent business leaders: using a palliative care model to re-imagine letting go. Journal of Management Inquiry, ABDC "A", with Susan Desanto-Madeya and James Davis.
(2022) From Cradle to Grave: Recommendations for age-friendly entrepreneurial ecosystems Journal for the International Council of Small Business and Entrepreneurship. With co-author Noemi Nagy of USF.
(2022) Main street business owners: aging in plain sight, Journal of Small Business and Enterprise Development, Vol. 29 No. 6, pp. 878-885.
(2022) eix.org reviewed submission. Four reasons why your next hire should have a side hustle. Co-author Steve Blank.
Forster-Holt, N. (2020). Stimulation Versus Simulation: The Student Side Hustle as a Learning Innovation. Entrepreneurship Education and Pedagogy.
Forster-Holt, N. (2016). "The retirement of business owners." Accepted for publication in Journal of Retirement. Used 2013 Federal Reserve Bank Survey of Consumer Finances.
Harkins, J. and Forster-Holt, N. (2014). "Resource dependence and the exits of young firms." Entrepreneurship Research Journal. Used Kauffman Firm survey and was granted travel funds to present at Babson Research Conference.
Forster-Holt, N. and Harkins, J. (2014). "The role of the acquirer in entrepreneurial exit". Article accepted for presentation at 2014 BCER conference and for inclusion in Babson College Frontiers of Entrepreneurship Research. Used dataset of New England company acquisitions, built by Forster-Holt.
Forster-Holt, N. (2013). Entrepreneur as 'end'repreneur: the intention to retire." Small Business Institute Journal. Vol 9, No 2 (2013), October 2013. Used NFIB dataset.
Prior to academia
Forster-Holt had a 25-year career in public accounting and tax (Ernst and Young, NYC and Sacramento, CA), and as CFO of the second largest credit union in Maine. Dr. Forster-Holt has been a founding CFO, an advisor, a mentor, and a pitch coach to several startups in New England.

Here is a sample from her philosophies for students:
Will you take a job, or make a job? Your ability to innovate will add tremendous value in either direction. For some of you, that is your family's business.

Subway did not invent the sandwich, Subway INNOVATED the sandwich. Innovation is not only the development of products that are new to the market, but it can also be new ways of delivering familiar products, or leveraging opportunities that did not exist when these companies began.

People say that it takes 10 years to become an overnight success. They are right. Entrepreneurship is a process and a journey, not a one-time event. Resilience is not how many times you fell but whether you got up. Ask 10 people who you admire how they got where they are today, and prepare to be fascinated by 10 stories of failure and resilience.