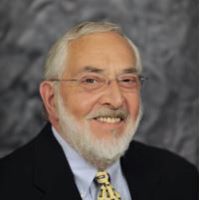 Professor
Area: Management –– Specializations: Strategic Management, Entrepreneurship
Phone: 401.874.4315
Email: bobcom@uri.edu
Biography
Bob Comerford is professor of management at the College of Business Administration, University of Rhode Island (URI), where he has taught entrepreneurship, small business management, and strategic management since 1975. He has held various administrative positions at the University including Associate Dean and Director of Graduate Business Programs (1985-1991), Acting Dean of the College of Business Administration (1991), and Interim Vice President for Business and Finance (1990). Until his appointment as Associate Dean of the College of Business Administration, he was director of the University's Small Business Institute, a member of the founding Board of Sponsors of the Brown Venture Forum, Vice President for Small Business Operations of the U.S. Association for Small Business and Entrepreneurship, a member of the Editorial Review Board of the Journal of Small Business Management, and a Rhode Island delegate to the 1980 White House Conference on Small Business (and resigned as delegate and co-chair of the 1986 WHCSB). He serves a Director of Business Plan Clinics at URI and his visiting lecturer assignments have included The University of Lund, Umea University, and Uppsala University in Sweden and Technical University of the Coast, Guayaquil, Ecuador.
His research has focused on the economics and financial structure of marine-related businesses. He is currently developing the aquaculture business financial data bank, a comprehensive set of industry average financial data on various types of U.S. aquaculture firms, and New Business Sales Growth Profiles, a collection of start-up business first-five-year revenue histories. His research has been published in numerous professional journals and trade publications including Journal of Environmental Management, Naval Research Logistics Quarterly, New England Journal of Business and Economic Research, Maritimes, Marina Management.
He is the author of Strategic Management: Text, Tools and Cases for Business Policy (with Dennis Callaghan), Kent/Wadsworth Publishing Co., Boston, 1985; Strategic Management Text and Tools (with Dennis Callaghan), available on-line on FTP site, 1997; National Marine Financial Data Bank, National Oceanographic and Atmospheric Administration and International Marina Institute, Kingston, RI, 1990; and he holds copyrights on several computer programs that assess the financial feasibility of various types of new ventures. Dr. Comerford's current grant proposals include "Joint Engineering-Business College Entrepreneurship Program Development," United States Association for Small Business and Entrepreneurship, with M. Jouaneh ($50,000); "The Affects of E-Commerce on Rural Residents and Small Businesses in New England," with R. Dholakia, N. Dholakia, and J. Chiou, U.S. Department of Agriculture ($245,000).