The Kaleidoscope of Textiles: Dress as Multidimensional Cultural Documents
An exhibit presented by the Department of Textiles, Fashion Merchandising and Design
QUINN HALL
OPEN DAILY FROM 9AM – 4PM
Virtual Tour
Clothing and textiles represent a critical part of our history. Rich in symbolic communication, they provide a window into how societies lived, worked, and communicated.
Discover the beautiful, and often untold story of ethnic garments in the U.S. at the exhibit, The Kaleidoscope of Textiles: Dress as Multidimensional Cultural Documents.
Hand curated by graduate students studying textiles, fashion merchandising, and design, this exhibit features ethnic garments from the University of Rhode Island's Historic Textile and Costume Collection (HTCC). They represent the ethnic diversity and sociocultural richness of our population and promote respect and understanding of cultural groups in the United States.
By examining the relationship between ethnicity with dress, you can gain an awareness and appreciation of the kaleidoscope of ethnicity that makes up our population, and conceivably the experiences of those who have immigrated to the United States. You will also be introduced to the technical study and professional practice of clothing and textiles presented in the conservation projects of the students.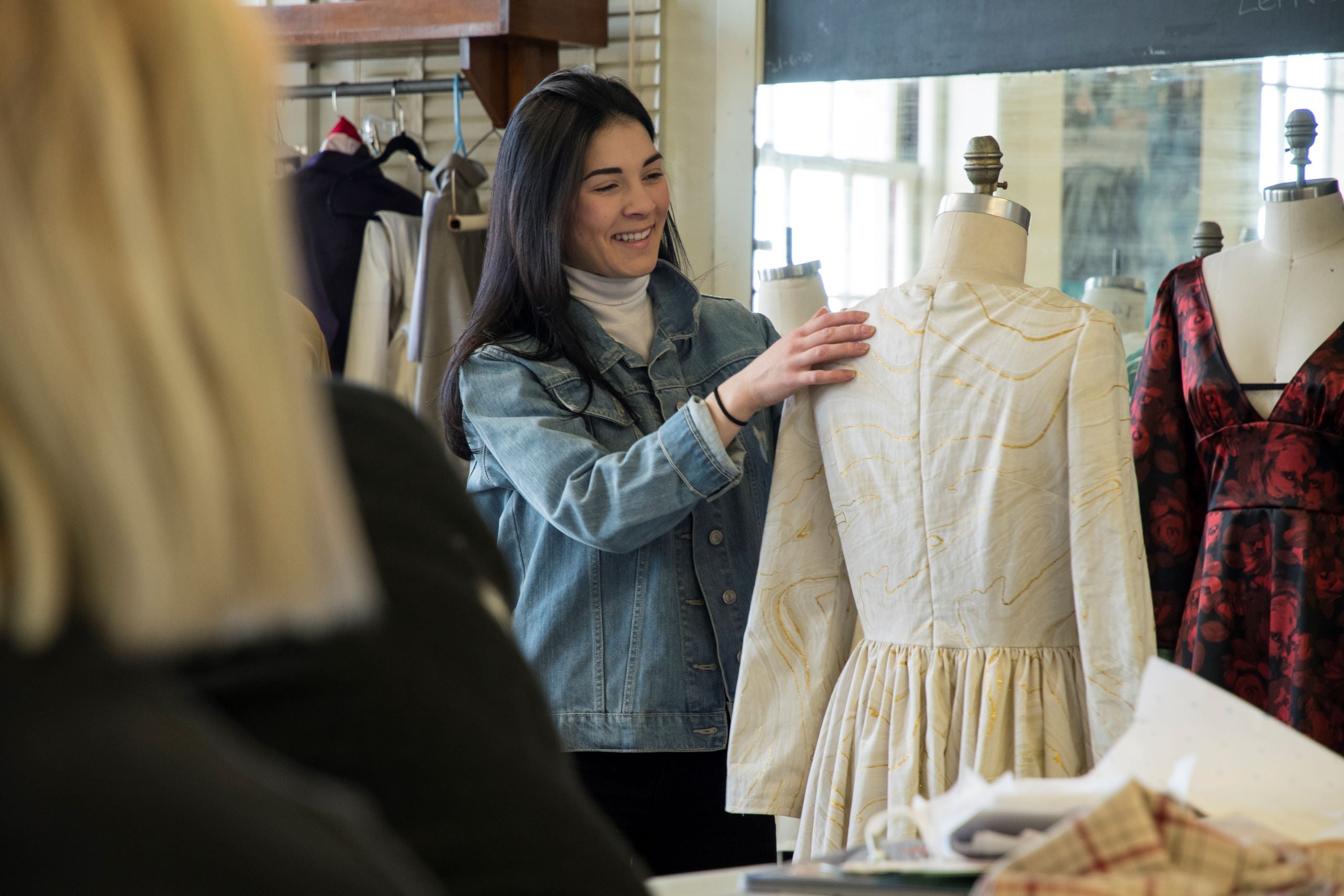 Two Classes, One Goal
This exhibition represents a collaboration between two courses in the Textiles, Fashion Merchandising, and Design Department, Ethnic Dress & Textiles (TMD 500 taught by Assistant Professor, Jessica Strübel) and Special Problems in Textile Conservation (TMD 568 taught by adjunct instructor, Rebecca Kelly).
This exhibition is made possible through the support of "The Winnie" grant, awarded by URI's Center for Humanities. "The Winnie" is awarded annually to outstanding collaborative projects grounded in the humanities. The award was established in 2017 in recognition of Dean Winifred Brownell's long-standing support of the humanities.