Sometimes people come into your life for just a short time, yet their presence, albeit brief, eternally glimmers. That was Ella for Ali Hornung, a junior at the College of Business at URI and childhood cancer advocate.
Ali is the founder and CEO of the Glimmer of Hope Foundation, a nonprofit established in 2020 in honor of Ella, a childhood friend who passed from leukemia in 2019. The foundation gifts bald American Girl dolls and other items to children battling cancer and other life-threatening diseases. This idea was inspired by Ella who wrote to American Girl and asked them to sell their doll without hair. The company gladly agreed. Ella received this American Girl doll and named her Hope, which is the inspiration behind the foundation's name.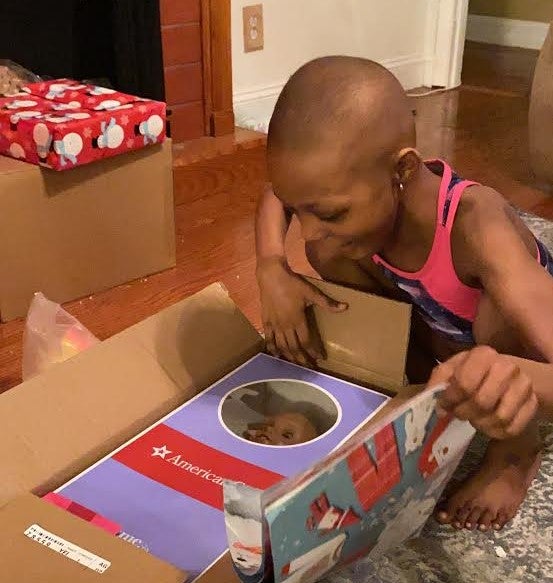 Ali runs this nonprofit (with the help of some family and friends) all while being a full-time student at the University of Rhode Island, triple majoring in Global Business, German, and Human Development and Family Studies (HDF). After studying abroad in Germany in high school, Ali knew Global Business and German would be an ideal fit. She added on Human Development and Family Studies to learn how she can better help families and children through her nonprofit.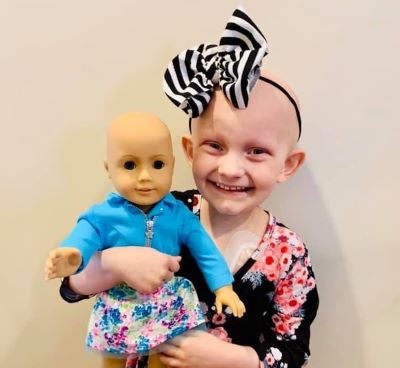 "All of my professors have been amazing at the University of Rhode Island. I know I will be able to use the knowledge acquired from my business degree to run my nonprofit, as well as the language skills developed from my German classes to help families across the globe. The strategies gained from the HDF degree will be of great use as I work with children and families and emotionally support them."
After graduation, Ali plans to continue running and growing her nonprofit as well as finding work as a child life specialist. Her goal is to eventually go to law school and pursue her passion of helping people.
"You are never too young or too old to find your gift. It doesn't mean starting a nonprofit or raising $200,000. It means making a difference in someone's day who needs it most. It means carrying yourself through life with kindness and curiosity for what you can do to help others. Find your passion and you will make an impact."
Ali is a testament to the amazing students at the College of Business at the University of Rhode Island. Many are more than students – they are entrepreneurs, innovators, volunteers, advocates that bring to life our motto – not just business as usual!
For more information on the Glimmer of Hope Foundation, visit https://glimmerofhopefoundation.org.