URI College of Business Ram Fund
(BUS 422/423)
The Ram Fund is the URI student-managed investment fund.
An equity portfolio made possible with a $100,000 initial investment by the URI Alumni Association in 2001, the Ram Fund is a course (BUS 422/423) that gives students the opportunity to engage in real-life portfolio management, to function as research analysts specializing in industries, and to obtain long-term competitive rates of return for investors. Each semester, students make their final presentations at Fidelity in North Smithfield, Rhode Island. Other Ram Fund-related events include Envestnet certification, the Money Management Institute Annual Conference, the Quinnipiac G.A.M.E Forum, and an alumni meeting.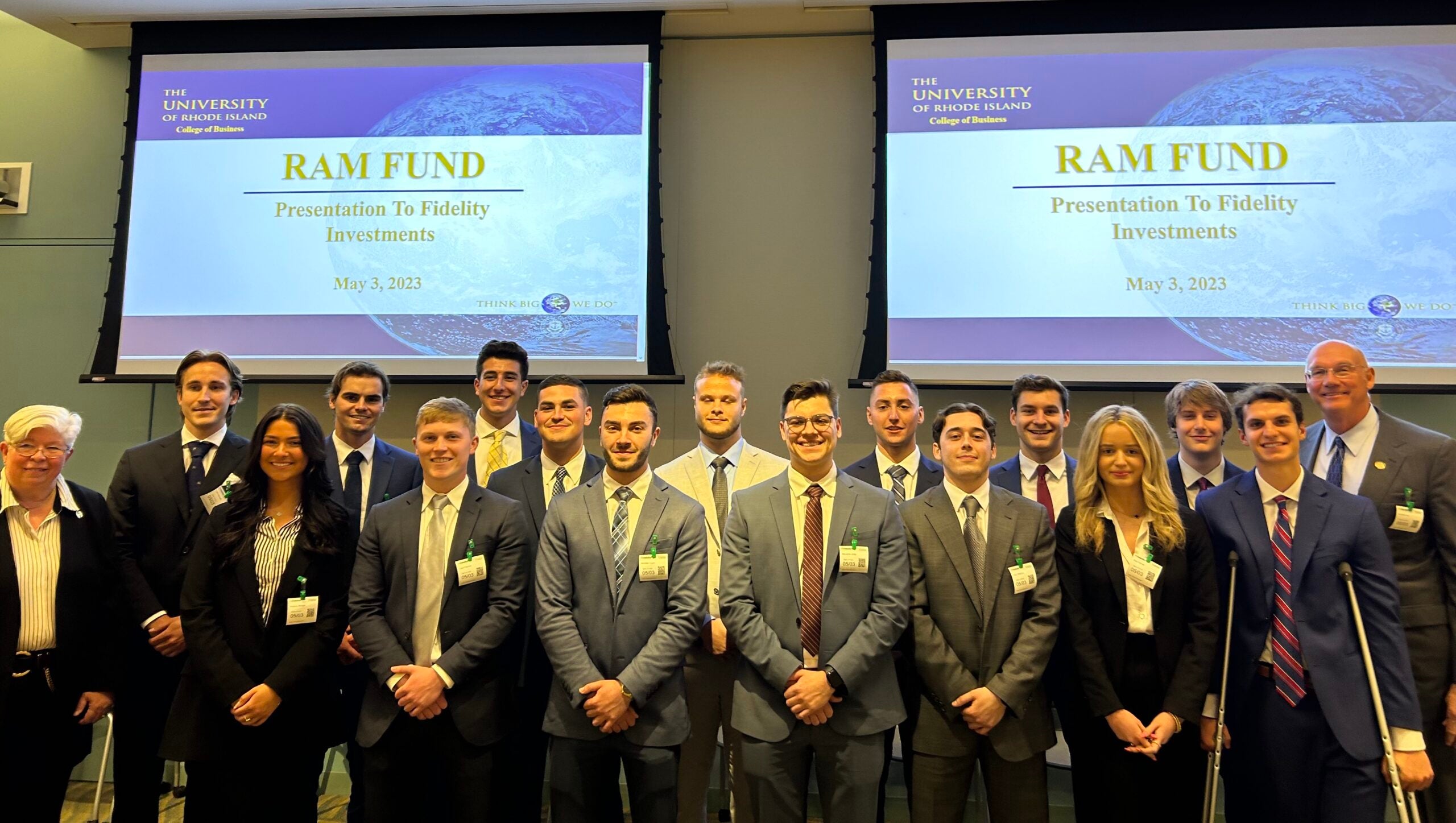 Apply Now!
Want to join the Ram Fund? It is best to apply early before course registration, as there are only 15 seats available each semester. There are no permission numbers so students will be enrolled if they receive an acceptance email. $5,000 in scholarship funds available per year. Apply by April 15 for Fall '23!
Benefits of joining Ram Fund
Real-life portfolio management experience
Extensive use of Bloomberg analytics
SEC-EGAR in their Excel-based valuations
Financial modeling skills development
CFA and other certification encouragement
Presentation experience at Fidelity in N. Smithfield, RI
Practical experience on your résumé
Contact
For more information about the Ram Fund and the application process, please contact Professor Michael Ice.