2020 Lectures
Energy is entwined in all aspects of our lives, whether at home or work, in the car or on foot, and in the wind, sun, water and plants around us. The Plugged Into Energy Research lecture series highlights cutting-edge energy research and outreach, and explores how the results of this research may affect our daily lives in the future. The goal of the PIER lecture series is to increase literacy around energy topics of concern in Rhode Island and beyond. This year's lecture series will focus on the nexus between health outcomes, equity and energy efficiency. Speakers from across the U.S. will come together to share their knowledge around these important topics.  
Lecture 1 – Energy Efficiency, Human Health, and COVID-19 – Wednesday, October 7, 2020 @ 6:30 – 8:00 p.m.
Lecture 2 – Energy Efficiency in Schools: Safer Buildings, Healthier Students – Wednesday October 28th, 2020 @ 6:30 – 8:00 p.m.
Lecture 3 – Barriers to Energy Efficiency in Rental and Affordable Housing – Wednesday November 18th, 2020 @ 6:30 – 8:00 p.m.
Watch the recorded Lecture for Barriers to Energy Efficiency in Rental & Affordable Housing here.
Lecture 3
Wednesday, November 18, 2020 @ 6:30 p.m – 8:00 p.m.
Barriers to Energy Efficiency in Rental and Affordable Housing
The economic benefits of improved energy efficiency in homes are well documented, however energy efficiency programs are not easily accessible to all. The COVID-19 pandemic has highlighted how many communities already struggling with economic and social hardships are less likely to live in properly ventilated, energy efficient housing. What are the economic, social and cultural barriers to participation in energy efficiency programs? How can/should energy efficiency programs be designed to specifically address these barriers to entry?
Moderator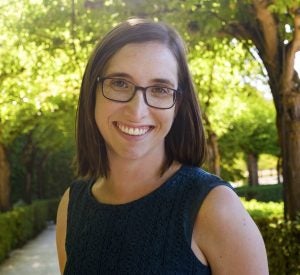 Ariel Drehobl, Local Policy Manager, Energy Equity, American Council for an Energy-Efficient Economy
Ariel Drehobl is a manager on ACEEE's local policy team where she leads work related to energy equity, energy affordability, and utility-led low-income energy efficiency programs. She provides direct policy and research assistance to utilities, local governments, community-based organizations and others working to advance energy affordability policies and programs.
Speakers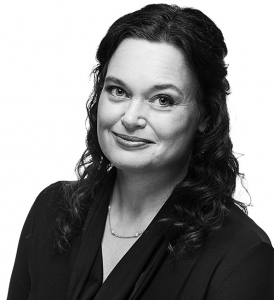 Laura Schauer, Vice President, Illume Advising 
Laura Schauer has spent over 20 years of her career providing research and evaluation services to utilities, public service commissions, and private organizations, with a specific passion and focus on income qualified and other underserved and/or more challenging to reach populations. Over the years she led over a dozen studies related to low income and rental populations, and authored papers on these topics for organizations such as the International Energy Program Evaluation Conference (IEPEC), Association for Energy Service Professionals (AESP) and American Consortium for an Energy Efficient Economy (ACEEE).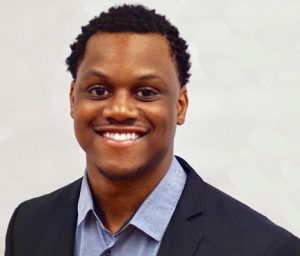 Jamal Lewis, Policy and Technical Assistance Specialist, Green and Healthy Homes Initiative
Jamal is the lead for GHHI's energy efficiency portfolio and works with several jurisdictions around the country to help incorporate best practices into their energy efficiency and lead poisoning prevention programs and policies.  In addition, Jamal is an active participant of both the Network for Energy, Water, and Health in Affordable Buildings (NEWHAB) and Energy Efficiency for All (EEFA) coalitions, where the goal is to increase the accessibility of clean and efficient energy resources for the low-income population.
Panel: Rhode Island Perspectives on the Ground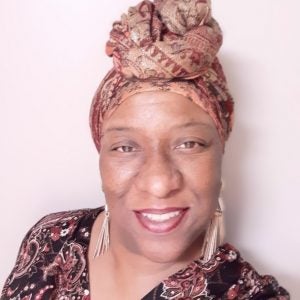 Terri Right, Tenant and Homeowner Association Organizer, Direct Action for Rights and Equality
Terri is the Organizer of the Tenant and Homeowner Association for Direct Action  for Rights and Equality (DARE). DARE works to make sure affordable low income housing exists in our BIPOC and LGBTQ communities, and is of service during unlawful evictions, landlord disputes, and in making sure housing is safe. Terri is also a member of the Racial Environmental Justice Committee (REJC) whose work is aligned with housing, healthcare and environmental racism. Terri believes that "Homelessness is Everybody's Business."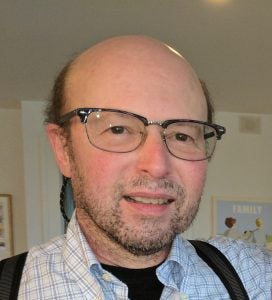 Richard Weinberg, Manager of Alternative Energy, Providence Housing Authority
Richard has been involved in alternative energy since the early 1970's while studying Architecture at RISD. His career has been diverse with expertise in construction, computer programming and data analysis. Richard's role at the Providence Housing Authority is to analyze our utility usage and make recommendations for efficiency. The goal is to provide a better environment for our residents.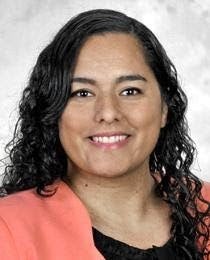 Carinel LeGrand, Program Manager, HousingWorks RI at Roger Williams University
Carinel is a Program Manager for Rhode Island Alliance for Healthy Homes, working to align, braid and coordinate information, resources and services for improving the health, safety and energy efficiency of all Rhode Island homes. Prior to joining the team at Housing Works Carinel managed Connect for Health through the Lifespan Community Health Institute. Carinel believes health equity is possible for Rhode Island through interdisciplinary advocacy and coordination. She earned her Master of Public Administration from Roger Williams University.
Lecture 2
Wednesday, October 28, 2020 @ 6:30 p.m
Energy Efficiency in Schools: Safer Buildings, Healthier Students
There is strong evidence that building environments affect the health and performance of individuals learning or working inside. How has COVID-19 required us to re-examine our treatment of school buildings in relation to air quality, and how can attention shift towards energy efficiency and help schools reopen safely amidst the pandemic? How can we leverage energy efficiency in schools to create healthier, more productive environments that inspire students to join the energy efficiency workforce?
Watch the recorded lecture for Energy Efficiency in Schools: Safer Buildings, Healthier Students here.
Moderator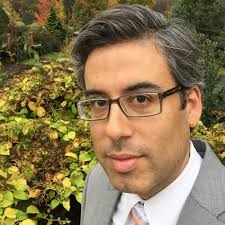 Manuel Cordero, Educational Facility Planner/Architectural Design Reviewer, RI Department of Education (RIDE), Providence, RI
Speakers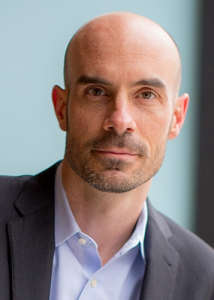 Joseph Allen, PhD, Director, For Health: Healthy Buildings, Harvard T.H. Chan School of Public Health, Cambridge, MA
By the time a student graduates high school, they will have spent more than 15,000 hours in a school, which is the second longest indoor exposure time after their home. The session will highlight the importance of schools for health, and how the school building influences student health, student thinking, and student performance.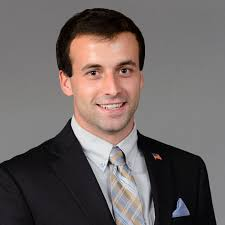 John Balfe, Buildings and Community Solutions Manager, Northeast Energy Efficiency Partnership (NEEP), Lexington, MA
Schools are more than just learning environments – they are the pillars of our communities. This session will highlight the unique value proposition of high performance and zero energy school buildings; participants will learn of the many benefits of these facilities, strategies for moving projects forward, and case studies of existing facilities.
Lauren Hannah, 2020 URI Energy Fellow, National Grid, Providence, RI
Quality data management and accurate analytics are the cornerstones of building energy management. This session will highlight National Grid's process — from start to finish — with school building energy management, including how energy audits are conducted and all the processes that follow. A benchmark study for the City of Warwick will be shown to demonstrate how analytics are presented to users to highlight the differences between KWh and cost savings.
Lecture 1
Wednesday, October 7, 2020 @ 6:30 p.m
Energy Efficiency, Human Health, and COVID-19
The COVID-19 pandemic has highlighted the links between health and the built environment. Adequate ventilation is essential to reducing transmission of the virus causing COVID-19 (Dai, H., Zhao, B. (2020) and people living without proper ventilation may be at an increased risk of exposure. Is energy efficiency an effective solution to increasing health and safety in buildings, and reducing exposure to COVID-19? Join us for this important conversation featuring experts from around the United States.
Watch the recorded lecture for Energy Efficiency, Human Health, and COVID-19 here.
Speakers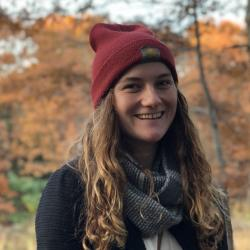 Emma Pollack, Research Analyst, American Council for an Energy Efficient Economy
The health inequities highlighted by the COVID-19 pandemic emphasize the urgent need to rectify the underlying conditions, known as the social determinants of health, that threaten communities. This talk will provide an overview of the relationship between energy efficiency and the social determinants and illustrate how energy efficiency programs can leverage resources to address a variety of social and economic factors that affect health.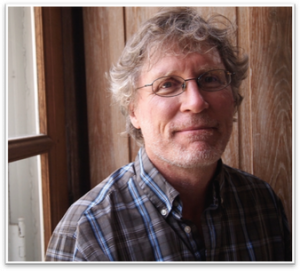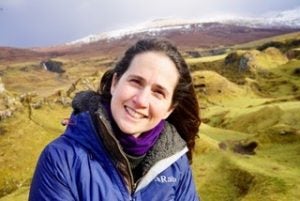 Dr. Bruce Tonn, President, ThreeCubed
Erin Rose, Vice President of Social Equity, ThreeCubed
Does energy efficiency really affect health outcomes? This presentation will highlight results of evaluations of the health benefits attributable to improving the energy efficiency of low-income homes in the Tennessee Valley and affordable multifamily buildings in the Northeastern and Midwestern regions of the U.S. Preliminary results of recently completed surveys with weatherization recipients in the Tennessee Valley that contained questions about the impacts of COVID-19 on their lives will also be presented.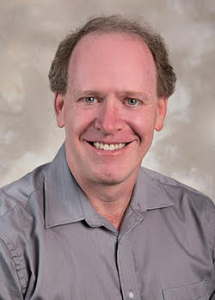 Paul Francisco, Director, Indoor Climate Research and Training, University of Illinois
Ventilation can play a key role in reducing the risk of spread of infectious disease.  Many organizations and professionals have been recommending increasing ventilation in the face of COVID-19. This talk will discuss when ventilation increases are most important, how ventilation can be used in homes to help protect occupants when others in the home may be infected, and how ventilation factors into energy efficiency.
QUESTIONS? Please contact:
Kate Venturini
Program Administrator, Mallon Center
Email: kate@uri.edu
Phone: (401) 874-4096