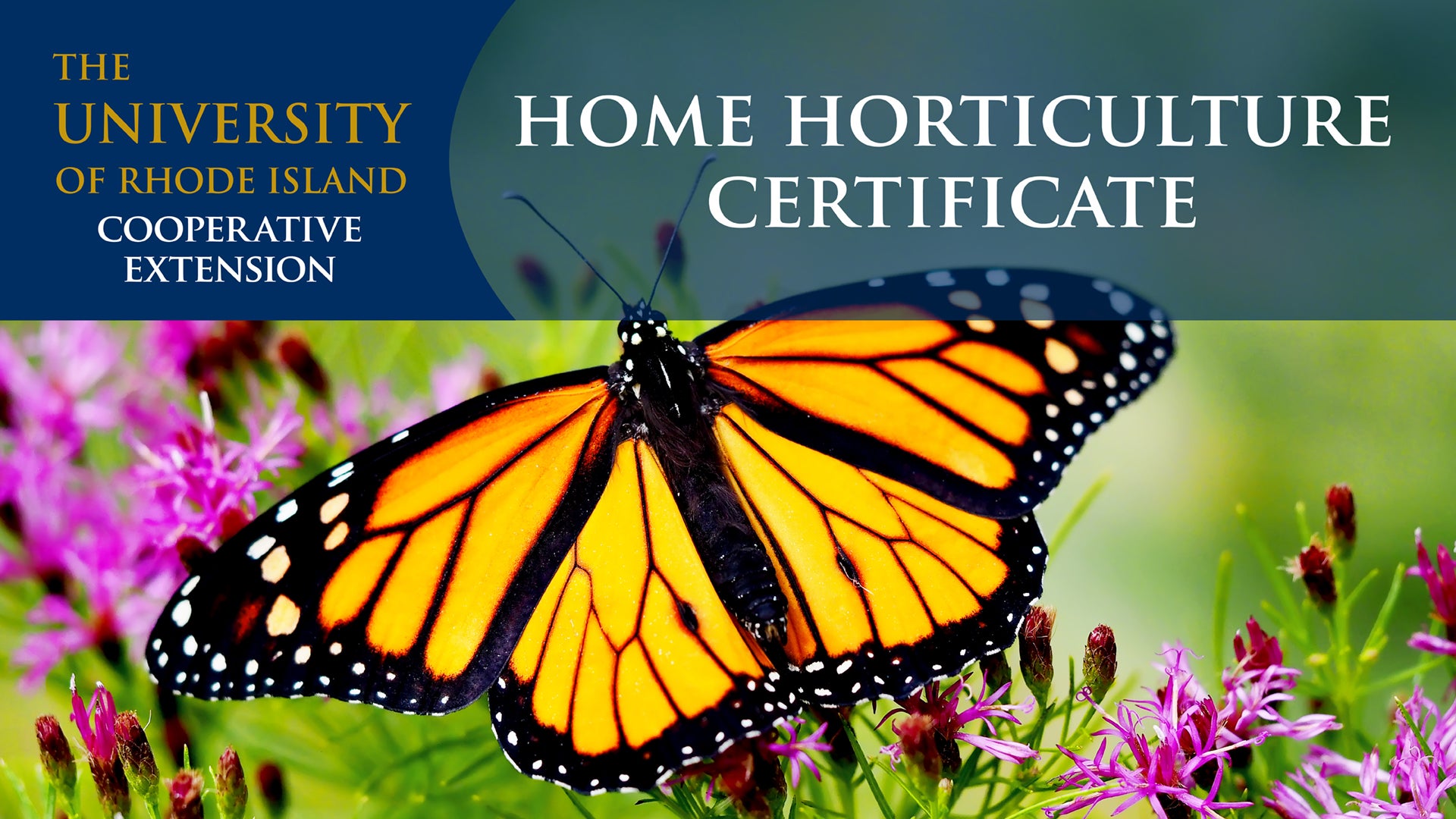 About
The Home Horticulture Certificate (HHC) is a comprehensive horticultural education program that takes participants on an educational journey through fourteen weeks of classroom instruction. Class lectures are hosted weekly on Zoom, and are taught by URI Cooperative Extension faculty and staff topic experts. Students are supported by an undergraduate teaching assistant, who provides assistance with the online learning management system and navigating "school". Weekly "Try This" assignments and a hands-on, practical course project focused on landscape observation and analysis draws the concepts learned in class together, culminating with a project showcase and discussion session. See the 2024 course schedule for a list of weekly lecture topics and practicum sessions.
2024 Course Enrolling Now!
The course will be held virtually on Thursday evenings beginning on January 25, 2024 through April 25, 2024.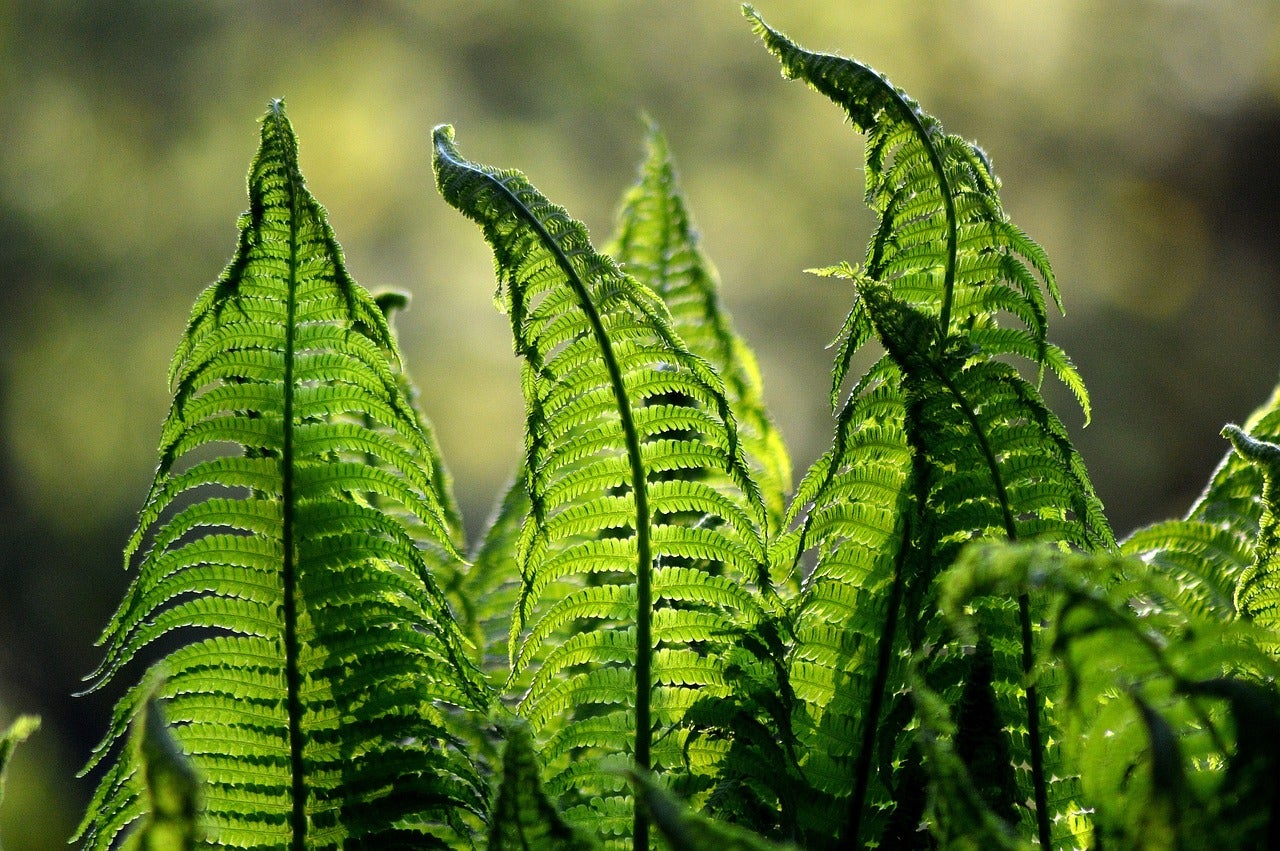 FAQs
Who is the Home Horticulture Certificate for?
The Home Horticulture Certificate (HHC) was developed in 2019 as a new horticultural education offering through URI Cooperative Extension to run concurrently with URI Master Gardener Program (MGP) core training course. The HHC includes the same in-depth, science-based content offered through the MGP core training, but does not require hands-on volunteer service for completion, and does not lead to certification as a URI Master Gardener. The Home Horticulture Certificate may be right for you if you are:
Working in a field related to gardening and want to learn more about the science of gardening;
Interested in expanding your own gardening knowledge and applying it to your own projects; and/or
Don't have time for or interest in volunteering.
How is the Home Horticulture Certificate structured?
The Home Horticulture Certificate course is offered completely online, with synchronous class meetings on Zoom, and two asynchronous (e.g. "on-your-own") weeks of instruction. Course materials are accessible to students on Brightspace, and drop-in office hours are offered each week on Zoom by the course manager to support students with their questions.
How do I apply? What is the cost?
Registration for the Home Horticulture Certificate begins each June, and closes on November 1st. The course fee is $525. Stay tuned to this webpage for the 2024 course registration information.
What if I'd rather become a URI Master Gardener volunteer?
Please visit the URI Master Gardener Program core training website for more information about joining our Extension volunteer team: https://web.uri.edu/mastergardener/training/
Questions? Please contact:
Professor, Sustainable Horticulture
Woodward Hall, Room 215
401.874.5372
bmaynard@uri.edu
Program Administrator, Extension Educator
Cooperative Extension
Kathleen M. Mallon Outreach Center, 3 East Alumni Avenue, Kingston RI 02881
401.874.4096
keventurini@uri.edu
Testimonials
"I took this course because I love gardening. I've wanted to become a Master Gardener, but didn't have the time for volunteering. I have several clients that I tend gardens for, and wanted more knowledge to improve my business. I learned so many things that I had been doing wrong! I corrected these and am seeing results. I loved the program. I especially enjoyed the practicums and the enthusiasm of all the instructors."
"I took the HHC course to gain more and deeper scientific knowledge in various aspects ofgardening. I definitely got that, and it actually made me ask more questions."
"I learned a lot through the site assessment project, most notably, just HOW MUCH goes into understanding a landscape. Each of the assignment's steps was an opportunity to dive into a different variable of the landscape, each with its own depth of information and unique considerations. I learned just how much more there is to learn, but at a high level, I have a strong understanding of what those different variables are, and why they are each important to understand individually and as a collective."
"I don't need to change a lot of what I do, but will be applying the new knowledge gained in the course to improving practices and finding better plants for a specific site when needed, learning better maintenance techniques, pruning, plant selection, and most importantly encouragement of sustainable gardens that support birds and beneficial insects and conserve water."
"This course blew my expectations out of the water. I honestly had no idea what to expect, but the depth of knowledge, expertise, and generosity of the instructors was incredible. For an online course, I thought it was welcoming and inviting. I looked forward to class every week and even enjoyed the homework."