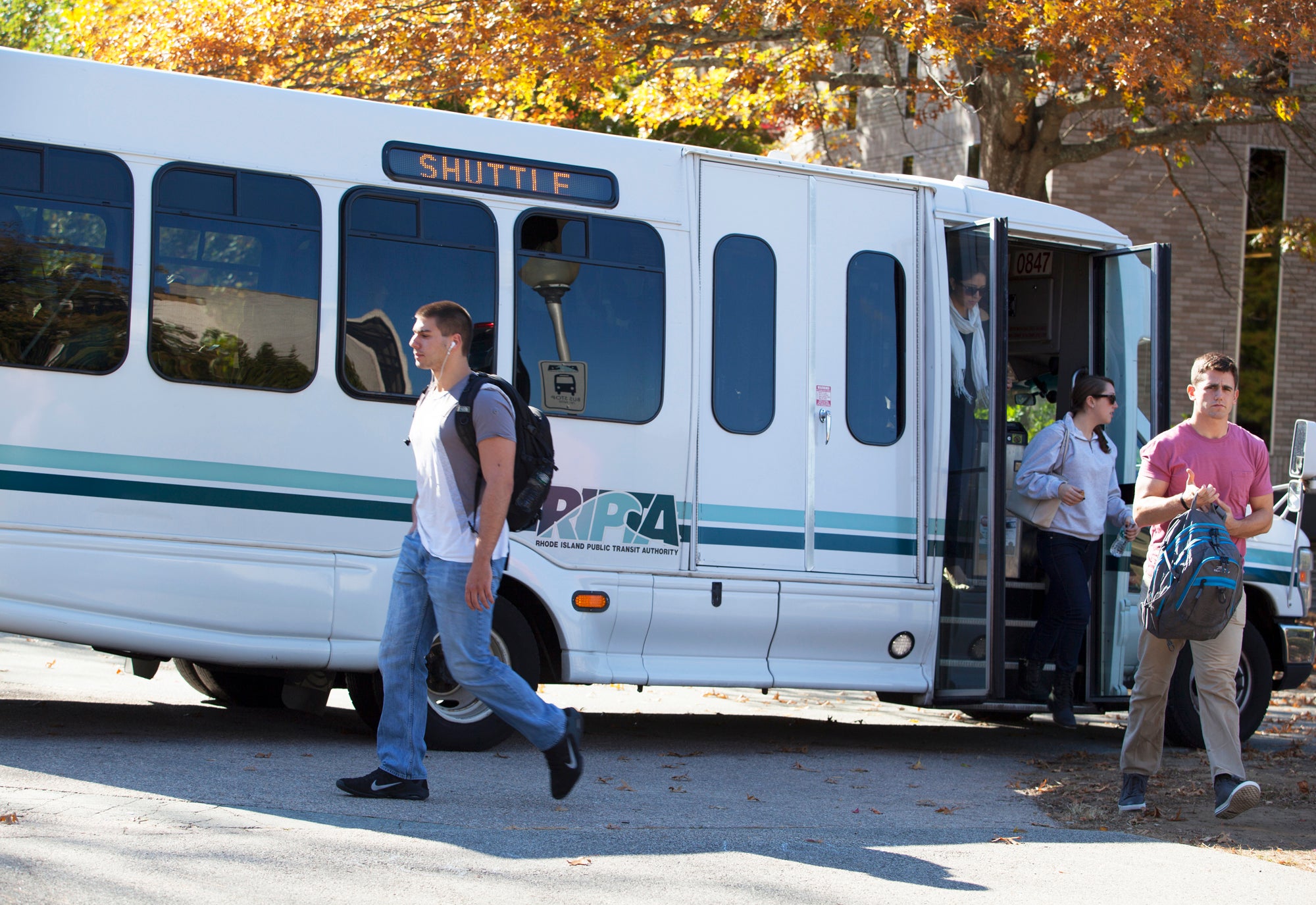 Rhody Rides
The Rhody Rides shuttle is a small, wheelchair accessible, 3-10 passenger vehicle that provides transportation Monday – Friday from 8:00AM to 5:00PM in addition to, and separately from, the URI campus shuttle service. The application procedure for Rhody Rides is the same for both permanent and temporary riders.
Am I Eligible for Rhody Rides?
Rhody Rides is intended to support students with documented, permanent disabilities (as defined by the Americans with Disabilities Act) by providing supplemental transportation support on the URI Kingston Campus. Eligibility is determined on a case-by-case basis. Please view the Documentation Guidelines for more information.
Under some circumstances, DAI can accommodate students with temporary injuries or conditions, depending on schedule availability and severity of need. Please note that for students with temporary needs, Rhody Rides will not duplicate URI campus shuttle system routes.
The eligibility procedure for Rhody Rides is the same for both permanent and temporary riders. Please follow the process outlined on the New to DAI page.
Please note:

Rhody Rides transports students to on-campus academic buildings, residence halls, and on-campus student employment locations (as space allows) only. Rhody Rides does not provide transport for personal appointments or activities.
All riders must wear a mask, and be ready to enter the van at or before their designated pick up time and place. Rhody Rides cannot accommodate late riders, as this affects other students' getting to class on time.
All approved riders must complete a sign up form for the coming week by the published deadline. Riders agree to notify DAI of any cancellations as far in advance as possible (preferably 24 hours). A pattern of non-notification may result in forfeiture or a pause in service.