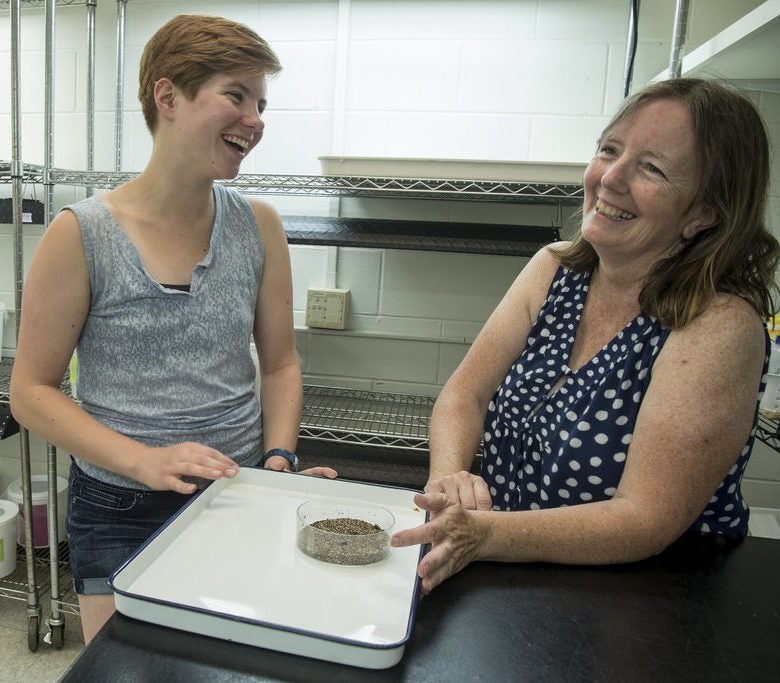 The Office of Disability, Access, and Inclusion (DAI) collaborates with partners across campus to provide equal access for all students and community members. Our shared goal is to honor the rights of our students through ensuring that we are reducing barriers for individuals with disabilities and celebrating disability as diversity.
We are happy to be active partners with and a resource to all who wish to learn more about Universal Design for Learning, accessibility and inclusion on campus. Please contact us at dai@uri.edu or 401-874-2098 to schedule a consultation with a member of the DAI Team, or visit DAI's weekday WebEx drop-in hours from 10-11AM and 3-4PM for time-sensitive questions.
Every college and university interprets and follows ADAAA a little differently, which can make navigating the accommodations eligibility and implementation processes challenging for new staff, as well as new and adjunct faculty members. DAI's practices go beyond basic compliance and are designed to dismantle the rubber stamp mentality that often accompanies disability-related work.
We partner with our students to help them build skills and further independence through connecting with the various resources available at URI and utilizing assistive technology. During the eligibility process, we gather and assess as complete a picture as possible of the individual student's diagnostic profile and functional needs through a comprehensive, and rigorous three-step accommodations eligibility process. This involves self-disclosure, documentation review, and 1:1 discussion.
The reasonable accommodations from DAI are well-supported, medically necessary, and approved for the purpose of legally and ethically upholding the student's right to equal access. Accommodations can be initiated and approved at any time, are in place from the time a letter or form is disclosed to a staff or faculty member, and their use must be requested by the student in advance, as accommodations are not retroactive by law. Accommodations that are not contained within an official form or letter from DAI are not legally protected at URI. We respectfully request that faculty consult with DAI before offering a student with accommodations additional adjustments to a course, extensions on deadlines, etc…
Faculty Rights and Responsibilities
Please review the information below to learn about the rights and responsibilities of faculty and how this role intersects with providing accommodations to students.. The accommodations that DAI approves contain no expectation of altering fundamental course objectives or requirements. We issue separate letters for each course, because the approved accommodations may vary class to class, and are carefully considered to ensure equal access for the individual student in the context of that course. Student rights and responsibilities can be found here.
Faculty Rights:
Determine content of each course, and how it is taught.
Decide how to best instruct students and assess student learning.
Consult with knowledgeable professionals on methods to accommodate learning needs of students with disabilities.
Receive notice of accommodation needs, with reasonable advance notice.
Maintain academic standards of courses.
Question and negotiate specific accommodations to ensure that they will not change essential requirements of course.
Determine grades appropriate to the level of student's demonstration of mastery of material, with or without disability accommodations.
Respectful treatment by all students.
Enforce student handbook policies equally for all students.
Faculty Responsibilities:
Reasonably accommodate students who provide documentation of a disability through Disability Access, and Inclusion.
Maintain student confidentiality in all environments and at all times. We recommend communication via email.
Respect student privacy about their disability; discuss only academic performance needs. Asking a student to disclose their disability or diagnosis is prohibited by law.
Address disclosure of the accommodation letter from Disability Access, and Inclusion in a timely manner via email or in a private meeting.
Understand the federal and institutional policies and laws regarding students with disabilities.
Communicate the availability of support for students with disabilities via an inclusive syllabus statement as well as a class announcement.
Understand that student conduct issues require appropriate counseling, regardless of the presence of a disability
Course and Program Accommodations
Program accommodations include: Priority Registration, Foreign Language Course Substitutions, Reduced-Course-with-Full-time-status, and Classroom Changes
Submitted documentation must substantiate the need for program accommodations. DAI's Accommodation Committee determines eligibility on a case-by-case basis. Students should contact DAI for further information.
Helpful Resources for Faculty
If you have a concern about a student for whom you have an accommodation letter, please contact their case manager directly via e-mail.
Online Resources for Accessibility: