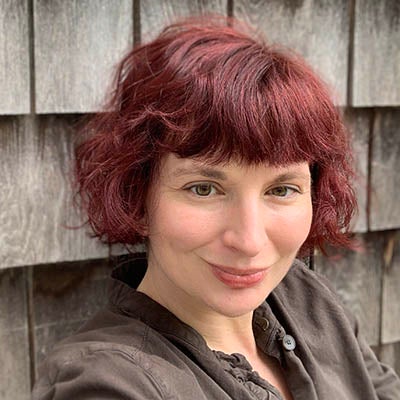 Assistant Professor
Elementary Language Arts
Phone: 401.874.4205
Email: vkillianlund@uri.edu
Biography
Virginia Killian Lund is an Assistant Professor of Elementary Language Arts in the School of Education at URI. Her scholarship focuses on the literacies, learning, and identities of young people as they compose across contexts and within multiple modalities, particularly in technology-enhanced environments. Virginia's recent research has been in interest-driven learning environments, including experience based learning with FABX in Rhode Island, a youth media lab in rural Utah, a teen space in a public library in Hartford, Connecticut, and a drop-in digital media lab in a public high school on Chicago's West Side.
Virginia holds a Bachelor's degree in English Language and Literature from the University of Chicago, a Master's degree in Teaching and Learning from DePaul University, and a Ph.D. in Curriculum and Instruction from the University of Illinois at Chicago. In addition to her research and university teaching, Virginia has been a classroom teacher (first, third, and seventh grades) and a teaching artist guiding people from kindergarten through high school in theater, playwriting, art making, poetry, and puppetry.
Across all of Virginia's work, she asks the question, "How can places of learning be places of joy and justice?"
Research
Multimodal composition
Maker pedagogies
Out of school learning
Designs for learning
Place-based learning
Participatory action research
Education
Ph.D. in Curriculum & Instruction, University of Illinois at Chicago, 2020
M.Ed. in Teaching & Learning, DePaul University, 2010
B.A. in English Language and Literature, University of Chicago, 2004
Selected Publications
Lund, V. K., & Phillips, N. C. (2022). Designing for Justice in a School-Based Makerspace. Literacies of Design: Studies of Equity and Imagination in Engineering and Making.
Lund, V. K., & Phillips, N. C. (2022). In the Water: Conceptualizing and Navigating Tensions While Learning on the Move. Language Arts, 99(4), 241-253.
Phillips, N. C., & Lund, V. K. (2021). Leveling Up: Connected Mentor Learning in a Digital Media Production After-School Space. Journal of Youth Development, 16(1), 29-54.
Gruen, R., & Killian Lund, V. (2020). Memory Quilts and Hope Chests: Adult Learners Craft Counterstories in Their Community Museum. Journal of Adolescent & Adult Literacy, 63(5), 549-558.
Phillips, N. C., & Killian Lund, V. (2019). Sustaining affective resonance: Co‐constructing care in a school‐based digital design studio. British Journal of Educational Technology, 50(4), 1532-1543.