Thirty-four students received Black Scholar and Onyx Society awards recently, said Dr. Chris Hunter, interim Dean of University College and chair of the event. Hunter says the awards recognize a blend of academic scholarship as well as community service. "It's amazing to see what students do to contribute to the University of Rhode Island community as they go through their education," Hunter said. In addition, the awards program recognizes the members of the Rhode Island Onyx Senior Honor Society. Its annual induction ceremony honors graduating seniors of African descent who achieve 3.30 or higher grade point averages.
The awards program has been in existence since 1998. Hunter said the idea of recognizing Black scholars had been a topic of conversation among faculty members for some time. "We wanted to recognize our Black scholars, and we decided it was time to do something about that. We continue to try to improve what we're doing on the campus to make sure that people feel like they all belong. I think we've made really great movement as a university in the 26 years that I've been here."
Chuck Watson, Assistant Dean of Diversity and Inclusion from the College of Engineering has mentored several students who were honored at the awards and sees his involvement as a resource for the students. "You are there so students can check in, just making sure they have what they need, and if they need something, they know they have an office that they can go to that's going to support their needs," Watson said. "You're just proud of how hard they've worked in their journey, watching them achieve, watching them be acknowledged through the Black Scholar Awards. They not only represent a culture, but they represent themselves, their institution, the high quality of academic learning, achievement, and leadership.
"I've seen many students achieve, but it's a proud, proud moment when you know there are students that you have direct influences on and can see them continue to grow in their professional lives."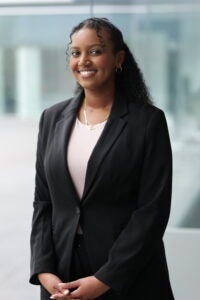 One such student is Siena Nagash, a recent Biomedical Engineering graduate who will be heading to Perdue University to pursue a master's and PhD. "She's royalty to me," Watson said. "I started mentoring her during her sophomore year, and I watched her grow into not only the Black woman she's become, but I've seen her grow into a leadership role." Watson said she started her community involvement as secretary for the National Society for Black Engineers (NSBE) URI Chapter, and she later would become president of the organization.
"My particular award focused on my outreach in the Black community here at URI," Nagash said. "I was involved with the NSBE and also helped form the Black and Brown Women in Engineering, Science, Technology Sisterhood (BBWESTS), and other organizations on campus." Nagash said one of her main challenges in working with these organizations came from Covid. "There was a lot of checking in on Zoom, because that was the best we could do. We were making sure everyone was good and providing tutoring if needed. But basically it was just about supporting each other."
The nomination came as a surprise for Nagash. "I saw an email saying I was nominated. I didn't think I was really deserving of one. I had no idea that was going to happen. Getting the award was really an inspiration for me. It will motivate me in the future. Next year when I'm at Purdue I intend to stay involved and provide guidance and mentorship to undergraduates at the university."
Jesse Duroha's journey is different than his co-winners. Born and raised in Nigeria, Duroha entered college in West Virginia University at 16 years old. He later moved on to the University of Pittsburgh for his master's degree. Watson says that Duroha's work is important both for the engineering profession and for being an example to others. "A PhD in his field is really exciting, especially for our black male population, to see a young man who has grown and has been very successful," Watson said.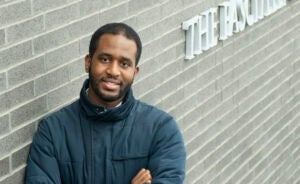 Jesse Duroha is currently finishing his PhD in industrial and systems engineering, and his research lab is looking at the human factor of engineering systems. "We're looking at how humans interact with these systems, and how we can design systems to support the person using them," Duroha said. He's hoping to defend his dissertation in August. "It's a real honor to be recognized as a Black Scholar, and I'm just so grateful," Duroha said.
One of the requirements of the Scholar program is demonstrating leadership qualities. Duroha points to his work mentoring undergraduate students as one way he was a leader. He also spent time coordinating outreach events for students K-12 that would inspire kids to learn more about engineering and STEM. In what little spare time he has, Duroha likes to play and watch soccer. He's also a musician who sings, plays guitar, and writes his own songs.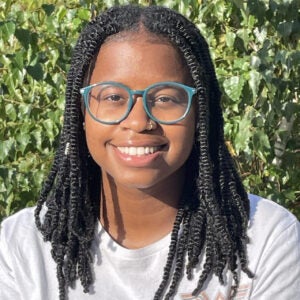 Kassia Almeida's academic career has been one of adventure. Not many students can say they interned at the world-famous Tiffany's jewelry company, earned a BS in industrial engineering, and will be utilizing her upcoming BA in Spanish (one of the four languages she speaks) during this fall's study abroad year in Spain. That's part of the reason she was inducted into the Onyx Honor Society. "It felt great to have my hard work, and that of other students of color be acknowledged," Almeida said. "My only regret is that I wasn't inducted sooner. They didn't have an honor society that began in freshman year. It would have been a great chance to bond with the other members of the honor society. It would have provided a great chance to network and to have a support system."
Almeida will study at the University of Zaragoza, in the northeast region of Spain. "I'll spend one semester at the University, and then the second semester will require me to do an internship with a company. There are three that I'm looking at right now, and I'll make my final decision when I'm there."
Chuck Watson sees his students, like these three, as his bosses, with his role as a facilitator in their lives.
"I put myself in the front," Watson said. "I tell the students 'Listen. Tell me where you want to go, how far you want to go', and it's my job to plow the road free of obstacles. I want to make sure their paths are free and clear so they can achieve the highest of their dreams. My job is to help them get where they want to go."
Story by Hugh Markey.