Staying healthy is an important part of doing your best work during your time at the University of Rhode Island.
URI offers superior student health care. To learn about services available to full-time students and the health insurance policy covering sickness and injury, visit the URI Health Services website.
All international students on an F-1 or J-1 at the University of Rhode Island are required to purchase the University of Rhode Island's health insurance for themselves and any dependents. You may be exempted from purchasing the URI health insurance by demonstrating that you have a comparable plan that meets the Affordable Care Act standards. To be exempted from purchasing URI health insurance, submit a waiver request online.
International students with children, please note that URI Health Services does not offer pediatric services, so you must find a local pediatrician.
For more information on insurance or immunization information please contact the URI Health Services Department directly at 1-401-874-4755.
We're here to help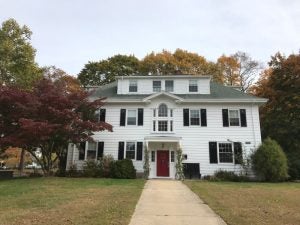 Office of International Students and Scholars
Hours:
Monday – Friday
8:30am – 4:30pm Eastern Time
International Center
37 Lower College Road
Kingston, RI, 02881
issoff@etal.uri.edu
+1.401.874.2395
Explore