Student and faculty musicians perform music of the Baroque, Classical, and Contemporary periods in recitals on and off campus. They participate in numerous special events and have the occasional privilege of premiering new works by Rhode Island composers as well as students. These ensembles include flute, saxophone, woodwind, brass, and strings, as well as other various ensembles according to instrumentation and interest.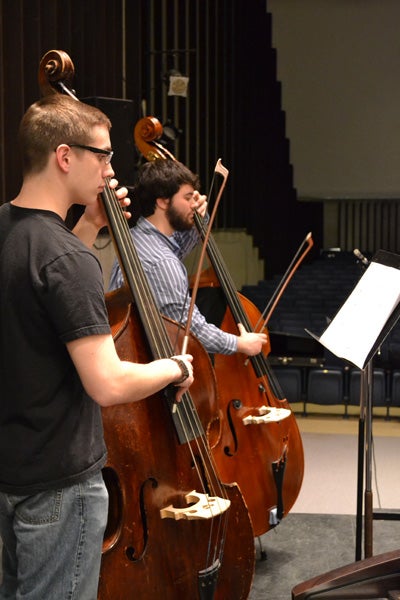 Undergraduate String Quartet
Highly qualified undergraduate students who play the violin, viola, or violoncello audition annually to perform as members of this chamber music select quartet. The Quartet performs one major public concert each semester and is often asked to perform at various university-related functions and off-campus activities. Recent concerts have involved the performance of advanced repertoire by such major composers as Beethoven, Haydn, Mozart, Shostakovich, Barber, Mendelssohn, Brahms and Schubert.
Joseph Bentley, coach.
Other Chamber Ensembles
Student chamber ensembles are coached each semester by artist faculty in the music department. They perform at least once each semester on a chamber music program and/or at Friday afternoon convocations.
Previous groups have included:
Brass Trio, Quartet and Quintet
Bach Ensemble
Clarinet Ensemble
Flute Ensemble
Guitar Ensemble
Percussion Ensemble
Saxophone Quartet, Quintet, Septet and Octet
Tuba/Euphonium Ensemble
Viola Quartet
Woodwind Trio and Quintet