The Department of Natural Resources Science in the URI College of the Environment and Life Sciences excels in interdisciplinary and innovative scientific inquiry. We pride ourselves in educating tomorrow's environmental leaders, and in contributing to a green economy and a sustainable environment. We promote respect for and understanding of diversity in all aspects of society including diversity in race, ethnicity, national origin, gender, age, socioeconomic background, religion, sexual orientation, and disability. We strive to promote the highest quality of science and education while generating knowledge and integrative solutions for the 21st century.
Research
The research program of the department addresses areas in: aquatic ecology, avian ecology, biodegradation and bioremediation, forest ecosystem ecology, landscape ecology, spatial data analysis, pedology, soil ecology, terrestrial remote sensing, watershed science, wetland science and management, and wildlife and conservation biology.
The department receives core research support by the Rhode Island Agricultural Experiment Station, and maintains research relationships with many Federal and State agencies, including the U.S. Natural Resource Conservation Service, U.S. Fish and Wildlife Service, U.S. Forest Service, U.S. Geological Survey, U.S. Environmental Protection Agency, NASA, National Oceanic and Atmospheric Administration, Rhode Island Costal Resources Management Council, Rhode Island Sea Grant, and Rhode Island Department of Environmental Management.
The National Park Service's Coastal Field Station and Inventory and Monitoring Program, both located at the University of Rhode Island, afford research opportunities for faculty and students. The National Park Service also maintains a Field Technical Support Center for Geographic Information System (GIS) activities in the Department, which provides an excellent opportunity for research using GIS technology.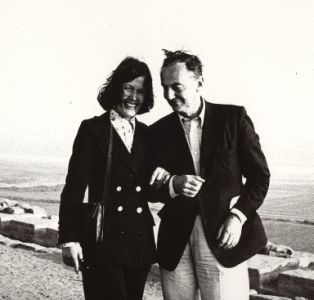 Ledermann Lecture Series
The Ledermann Lecture in Natural History and Conservation Biology is an annual scholarly event celebrating the memory of Ingeborg and Christoph Ledermann. Chris Ledermann was a prominent New York business leader and headed the West German Chamber of Commerce in New York City and Inge Ledermann was an accomplished journalist and public relations expert. The Ledermanns were regular visitors to the Ocean State and avid nature lovers.
Details