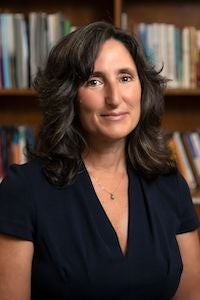 Clinical Assistant Professor
College of Nursing
Phone: 401.874.5312
Email: michelle_palmer@uri.edu
Office Location: White Hall, Room 226,39 Butterfield Road, Kingston, RI 02881
Biography
Michelle Palmer MSN, CNM, RN, FACNM is a seasoned nurse midwife who has practiced in a wide variety of settings related to maternal child health including international experience in a remote rural maternity center in New Zealand. She is affiliated with an autonomous and independently owned full scope midwifery practice attending births at home and at Landmark Medical Center in Woonsocket Rhode Island. She is a Fellow in the American College of Nurse-Midwives in recognition of her clinical contributions to the specialty.
Michelle Palmer is a nationally certified nurse educator and nurse-midwife. She currently serving as an elected co-chair of the Rhode Island Department of Health Pregnancy and Postpartum Death Review Committee, as a board member for the American College of Nurse Midwives and as a board member for Planned Parenthood of Southern New England Chair. She is a past recipient of the Rhode Island Monthly Excellence in Nursing Midwife of the Year. She is a member of Sigma Theta Tau International Honor Society for Nursing, Association of Women's Health Obstetric, and Neonatal Nurses, and the America College of Nurse-Midwives.
Research
Maternal child health optimal outcomes; physiological care in the extended postpartum period; utilization of the midwifery model of care
Education
MSN, Nursing, Case Western Reserve University
CNM, Nurse-Midwifery, Frontier School of Nursing
BSN, Nursing, Creighton University
BA, Art History, University of Rhode Island
Selected Publications
Basley S. A., Erickson-Owen, D., McGrane, C., Palmer, M., Cloud, M. E., & Dugas, J. R. (In press). Passing the CNE exam: Innovative strategies. Nursing Education Perspectives.
Ferszt, G., Palmer, M., & McGrane, K., (2018). Shackling of pregnant incarcerated women. Where does your state stand? Nursing for Women's Health, 22, 17-23.