Mission Statement
To prepare nurses to excel as outstanding and compassionate clinicians, scholars, and leaders who will enhance the health and health care of individuals, families, communities, and populations both locally and globally.
Values
Social justice, diversity, inclusivity, and civic engagement
Respectful, ethical, humanistic, and compassionate care
Intellectual curiosity, innovation, and scholarly inquiry
Leadership, life-long learning, and excellence in practice
Vision Statement
The University of Rhode Island College of Nursing is a dynamic catalyst for improving health and transforming health care through innovation and excellence in education, knowledge development, discovery, and professional practice to meet the needs of a global society.
Degree Programs Offered
Undergraduate
Graduate
Enrollment
~850
Undergraduate
Traditional
Accreditation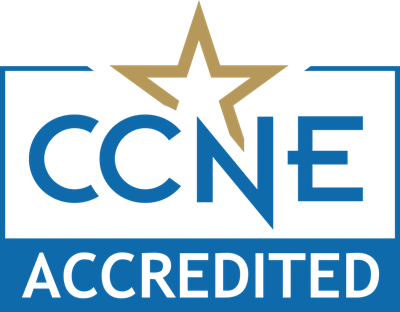 The baccalaureate degree program in nursing/master's degree program in nursing/Doctor of Nursing Practice program and post-graduate APRN certificate program at the University of Rhode Island are accredited by the Commission on Collegiate Nursing Education.