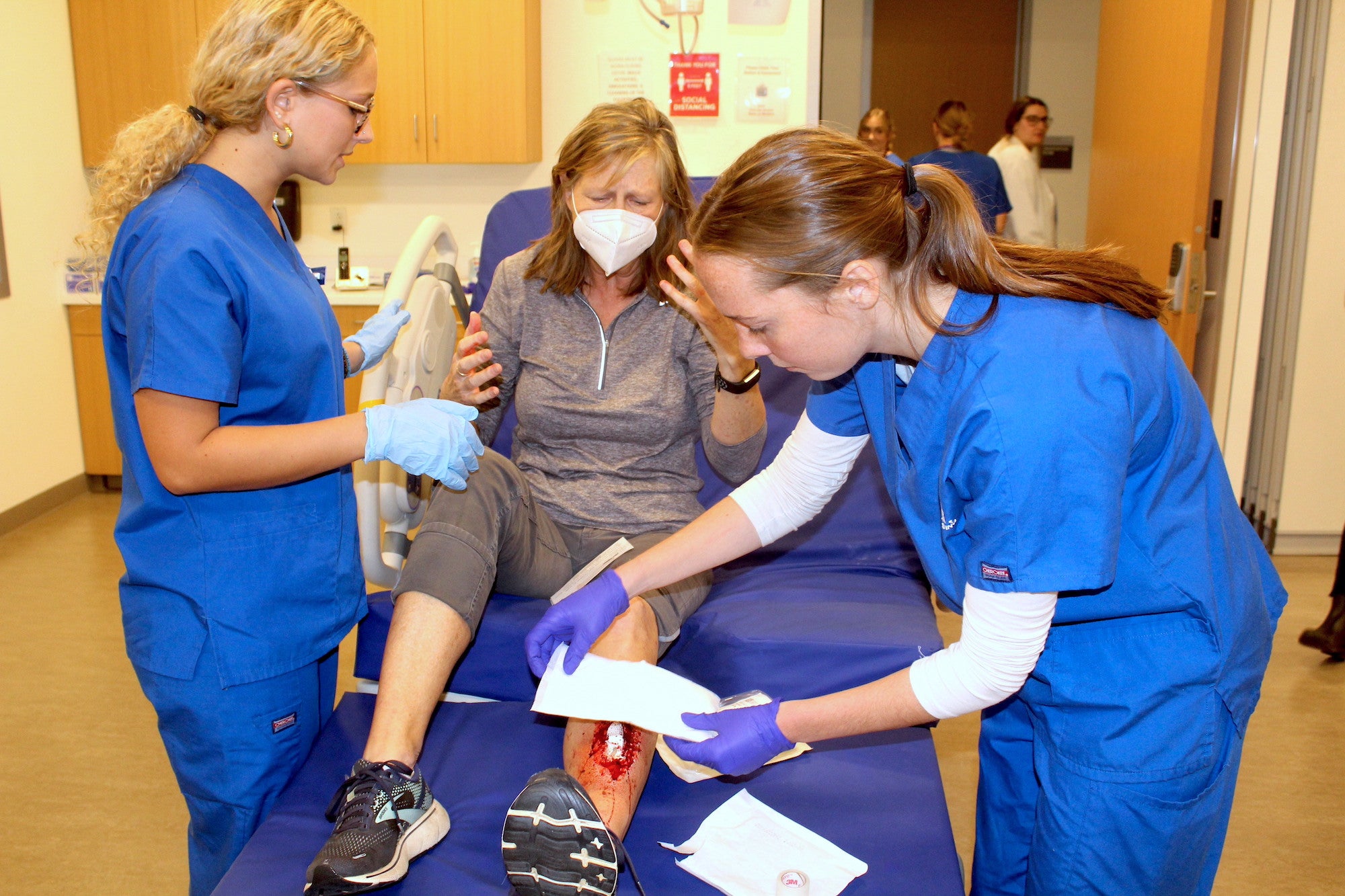 In alignment with the College of Nursing's Mission, Vision, and Values, the College of Nursing Simulation Program (URICONSP) fosters the development of evidence-based knowledge, skills, and competencies required for high-quality, patient centered care in complex environments.
The Simulation experiences at the URICON follow best practice standards for nursing education recommended by outside organizations, such as the International Nurses Association of Clinical Simulation in Learning (INACSL) Healthcare Simulation Standards of Best Practice (HSSOBP ™) and The Society for Simulation in Healthcare (SSH) and is dedicated to sustaining best practice through cycles of continuous quality improvement.
The faculty and staff members of the URICONSP demonstrate an ongoing commitment to excellence in simulation education by designing and implementing rigorous learning experiences that are grounded in evidence-based practice, collaboration, and respect for diversity, inclusion, and ethics.
Why Simulation?
The inclusion of simulation into nursing education prepares nursing students to develop competencies to manage real patient situations in a safe learning environment. Simulation in nursing offers several benefits. It provides a safe environment for students to learn and make mistakes without risking patient safety. It enhances critical thinking, teamwork, and communication skills. It also allows for repeated practice and skill refinement, which may not be possible in real clinical settings with actual patients.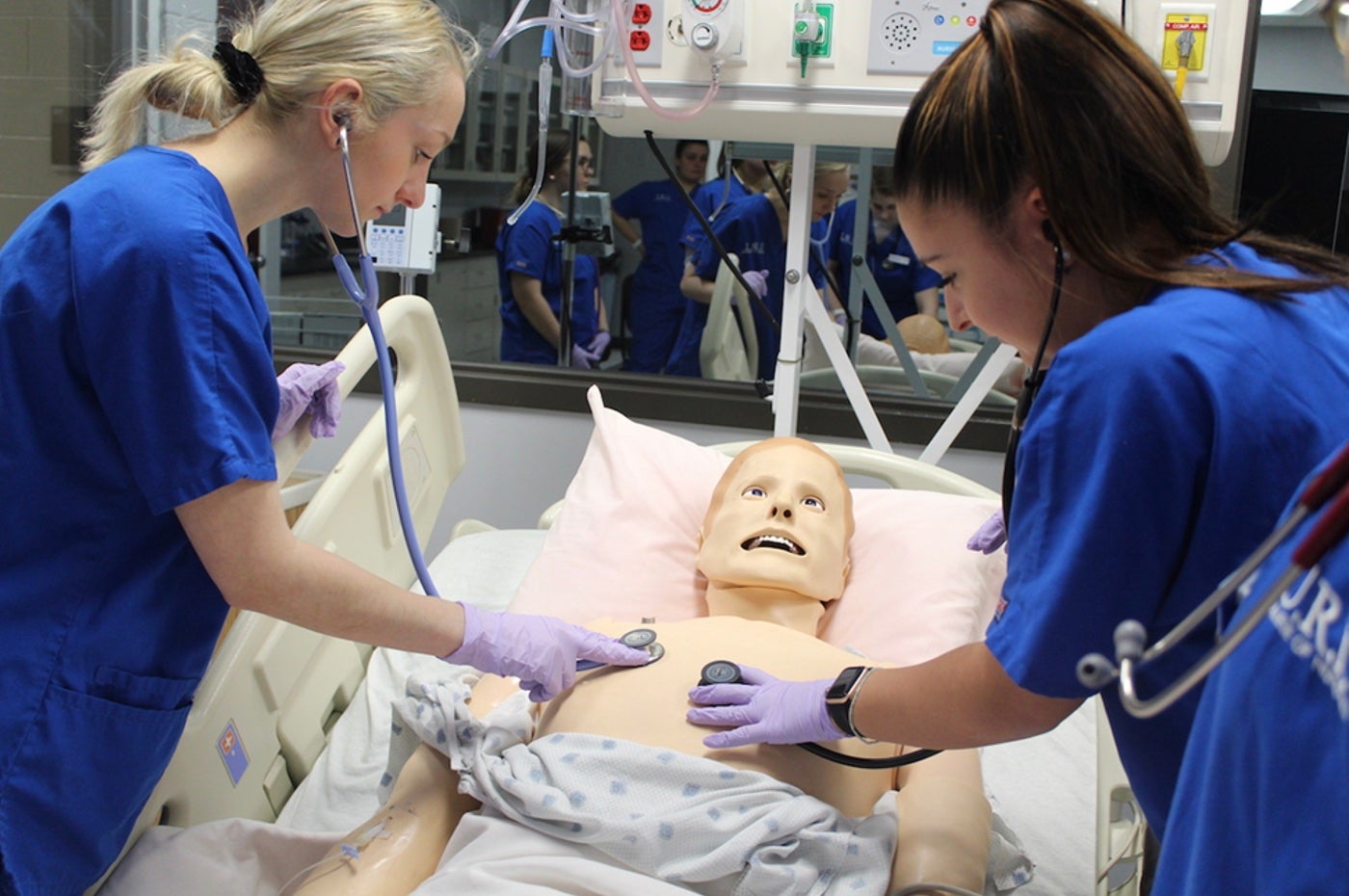 What is Simulation?
Simulation in nursing refers to the use of various techniques, tools, and scenarios to recreate real-life patient care situations in a controlled environment. It involves creating lifelike scenarios, often utilizing high-fidelity mannequins or standardized patients, to provide nursing students with hands-on learning experiences that simulate clinical practice.
Simulation in nursing education aims to bridge the gap between classroom theory and clinical practice. It allows students to apply their knowledge, develop critical thinking skills, and practice clinical decision-making in a safe and controlled setting. By engaging in simulated patient care situations, nursing students can gain valuable experience in assessing patients, making diagnoses, providing interventions, and evaluating outcomes.
Each simulated clinical experience is facilitated by a simulation faculty/staff member with expertise and ongoing training in simulation pedagogy. The Simulation Education Staff and Nursing faculty collaborate to implement the integration of simulation throughout the program of study to assist nursing students with clinical competencies required to translate theory to practice according to nursing guidelines, including the NLN Jeffries Simulation Theory, the Quality and Safety Education for Nurses (QSEN) competencies, and the American Association of Colleges in Nursing (AACN, 2021) New Essentials of pre-licensure and advanced practice nurses.
Simulation learning experiences take place in the College of Nursing Simulation Centers (CNSC) on the Kingston campus as well as the Rhode Island Nursing Education Center (RINEC). The two state-of-the-art simulation centers provide a variety of instructional methodologies to support student-centered, nursing, and inter-professional education.
For more information, email simulation@etal.uri.edu.