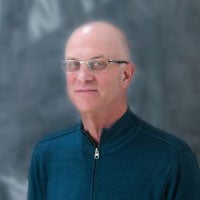 Professor
Office: 395B Lab: 470
Phone: 401.874.5034
Email: chichester@uri.edu
Office Location: Avedisian Hall, 7 Greenhouse Road, Kingston, RI 02881
Biography
Dr. Chichester's teaching and research interests are in pharmacology and in connective tissue metabolism. In addition Dr. Chichester is the Co-Director of the Patient Simulation Laboratory and Director of the cGMP Facility.
Research
Connective tissue pharmacology; Collagen degradation in osteoarthritis; Alterations in drug metabolism in septic shock
Education
Ph.D. in Pharmaceutical Sciences, University of Rhode Island, 1980
M.S. in Pharmacology and Toxicology, University of Rhode Island, 1977
B.S. in Biochemistry, University of California, 1973
Selected Publications
Mackay, A.M., Beck, S.C., Murphy, J.M., Barray, F.P., Chichester, C.O. and Pittenger, M.R. Chondrogenic Differentiation of Cultured Human Mesenchmal Stem Cell from Marrow. Tissue Engineering 4: 415-428, 1998
Felice, B.R., Chichester, C.O. and Barrach, H.-J. Type II Collagen Peptide Release from Rabbit Articular Cartilage. Ann. N.Y. Acad. Sci. 878: 590-593, 1999
McKindley, D.S., Chichester, C.O., Raymond, R. Effect of Endotoxin Shock on the Clearance of Lidocaine and Indocyanine Green in the Perfused Rat Liver. Shock. 12:468-472, 1999
Rogart, J.N., Barrach, H.-J., and Chichester, C.O. Articular Cartilage Degradation in the Hulty-Telhag Model of Osteoarthristis. Osteoarthritis and Cartilage. 7:539-547, 1999
McKindley, D.S., Boulet, J., Sachdeva, K., Wang, P., Chichester, C.O. Endotoxic shock alters the pharmacokinetics of lidocaine and monethylglycinexylidide. Shock. 17:199-204, 2002.
Jay GD, Elsaid KA, Zack J, Robinson K, Trespalacois F, Cha CJ, Chichester CO. Lack of chondroprotection occurs among emergency department patients with knee joint synovitis. J Rheum 31:557-564, 2004.
Chichester C. O, Felice B. R. Simulations in Pharmacology, in Practical Health Care Simulations, p. 143- 158, Loyd G. E., Lake C. L., Greenberg R. B. eds. Elsevier Mosby 2004.
Ma Y, Sachdeva K, Liu J, Ford M, Yang D, Khan IA, Chichester CO, and Yan B. Desmethoxyyangonin and dihydromethysticin are two major pharmacological kavalactones with potent activity on the induction of cytochrome P4503A23. Drug Metabolism and Disposition 32:1317-1324,2004.