About the College
The URI College of Pharmacy brings together some of the brightest minds and most inventive scientists in the industry to deliver a world-class education in Biomedical and Pharmaceutical Sciences and Pharmacy Practice and Clinical Research. Beyond campus, the College provides a wide range of services to the community, including a state-of-the-art Pharmaceutical Development Institute, Drug Information Services, a Pharmacy Outreach program and much more. The College's accomplished researchers attract millions of dollars each year in their quest to treat disease, leading the College to be ranked 14th out of 142 in 2022 federal research dollars to colleges of pharmacy. URI's rural campus near the coast makes the College unique among pharmacy programs in the East, where pharmacy is generally taught in urban communities.
Facts
98% would choose URI
if they started overAACP 2023 Annual Graduating Pharmacy Student Survey
(82% National Average)

US News and World Report
2021 Best Graduate Schools
(Pharmacy)
Student Population: 2022-2023
---
ACPE Reporting Statistics

88%

The on time graduation rate for the class of 2022

86%

First time NAPLEX Pass Rate

92%

Percentage of students that matched who pursued a PGY1 through the ASHP match process for the Class of 2022
Class of 2028

418

Highly qualified students applied for 130 places

4.03

Average High School GPA

88%

On-Time Graduation Rate

86%

First time NAPLEX Pass Rate (80% National Average)

99%

Employment Rate on Graduation (98% National Average)

92%

Postdoctoral Residency Placement Rate (76% National Average)

Lowest Instate & Out of State
Tuition and Fees
in the Northeast$94,672 / $166,760 respective totals
P1-P4 years
(AACP 2022)

Approximately 480 preceptors contributed to our experiential education program (both introductory and advanced practice experiences) during the 2021-2022 academic year.
---
Class of 2026

3.72

Average High School GPA
---
$21,124,760

All Federal Fiscal Year 2022 Research Funding

14th

Out of 142 in 2022 research dollars to colleges of pharmacy
---
Dean's Message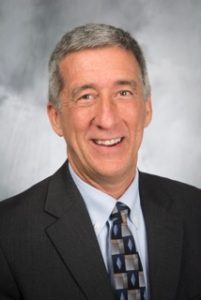 Thank you for your interest in the University of Rhode Island College of Pharmacy. We are one of the nation's leading pharmacy institutions with a rich 100 year history of professional leadership, educational excellence and research achievement.
Our academic offerings include the Doctor of Pharmacy professional degree program, and Bachelor, Masters and Doctoral level degrees in the Pharmaceutical Sciences and Interdisciplinary Neuroscience. Our success is reflected in our "Top 25" pharmacy board pass rate, postdoctoral residency acceptance rate, graduated student satisfaction rate, and employment upon graduation. URI pharmacy graduates are well prepared to take advantage of the many career opportunities available in our challenging healthcare system. Our alums become professionals that make a difference in the lives of so many individuals.
The College of Pharmacy is home to a dynamic research enterprise that brings students into contact with internationally recognized researchers developing solutions to many of society's most pressing health care problems. Our research funding, in excess of $21 million per year, positions the College among the top 10% of pharmacy schools in the country. Our state of the art, 150,000-square-foot teaching and research facility provides many of the tools necessary for scientific discovery leading to better medical treatment and improved patient quality of life.
Finally, you will find that our faculty, staff and students are passionate about our mission. Our commitment to teaching and learning, professional success, leadership, service to our communities and patients, and quest for scientific innovation is reflected in our involvement in the world beyond our small beautiful campus in Kingston.
Thank you for your interest in our College, and we hope to see you on campus soon.
Strategic Plan
The College of Pharmacy faculty and staff are responsible for the development and assessment of the College strategic plan.
The College Management Committee assumes responsibility for the implementation of the plan.
Our strategy is developed to be congruent with the strategic, academic, and financial planning efforts of the University.
Emeritus Members
Ewa Dzwierzynski
Heather Larch
Colleen Moffitt
Justina Molzon
Nancy Motola
Eleanor Perfetto
Robert Potter
Ed Quinlan
Edward Rudnic
Sarah Thompson
John Zevzavadjian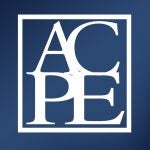 The College of Pharmacy is accredited by the Accreditation Council for Pharmacy Education (ACPE), the national agency for the accreditation of professional degree programs in pharmacy and providers of continuing pharmacy education. ACPE was established in 1932 for the accreditation of pre-service education, and in 1975 its scope of activity was broadened to include accreditation of providers of continuing pharmacy education.
ACPE is the sole accreditation agency recognized by the U.S. Department of Education to accredit professional degree programs in pharmacy.
The University of Rhode Island College of Pharmacy is fully accredited for an eight year cycle through June 30, 2024
ACPE is also responsible for accrediting the programs offered through the College's Office of Continuing Education.
ACPE Reporting Statistics

88%

The on time graduation rate for the class of 2022

86%

First time NAPLEX Pass Rate

92%

Percentage of students that matched who pursued a PGY1 through the ASHP match process for the Class of 2022