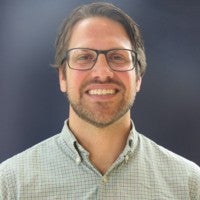 Associate Professor
Office: 495M Lab: 420
Phone: 401.874.5016
Email: mbertin@uri.edu
Office Location: Avedisian Hall, 7 Greenhouse Road, Kingston, RI 02881
Research Website
Research
Marine natural products chemistry, biosynthesis, metabolomics
Education
Postdoctoral Fellow, The Scripps Institution of Oceanography, University of California San Diego, 2015
Ph.D., Biomedical Science, The Medical University of South Carolina, 2012
M.S., Florida State University, 2006
B.A., Miami University, 2003
Selected Publications
Bertin MJ, Vulpanovici A, Monroe E, Korobeynikov A, Sherman DH, Gerwick L, Gerwick WH. (2016) The Phormidolide Biosynthetic Gene Cluster: A trans-AT PKS Pathway Encoding a Toxic Macrocyclic Polyketide.ChemBioChem, 17(2):164-173.
Bertin MJ, Demirkiran O, Navarro G, Moss NA, Lee J, Goldgof GM, Vigil E, Winzeler EA, Valeriote FA, Gerwick WH. (2016) Kalkipyrone B, a marine cyanobacterial γ-pyrone possessing cytotoxic and anti-fungal activities.Phytochemistry, 122:113-118.
Moss NM, Bertin MJ, Kleigrewe K, Leão TF, Gerwick L, Gerwick WH. (2016) Integrating mass spectrometry and genomics for cyanobacterial metabolite discovery. Journal of Industrial Microbiology and Biotechnology, 43(2-3):313-324.
Bertin MJ, Schwartz SL, Lee J, Korobeynikov A, Dorrestein PC, Gerwick L, Gerwick WH. (2015) Spongosine Production by a Vibrio harveyi Strain Associated with the Sponge Tectitethya crypta. Journal of Natural Products, 78(3):493-499.
Bertin MJ, Voronca DC, Chapman RW, Moeller PDR. (2014) The effect of pH on the toxicity of fatty acids and fatty acid amides to rainbow trout gill cells. Aquatic Toxicology, 146:1-11.
Bertin MJ, Moeller PDR, Guillette LJ, Chapman RW. (2013) Using machine learning tools to model complex toxic interactions with limited sampling regimes. Environmental Science and Technology, 47:2728-2736.
He H, Wu S, Wahome P, Bertin MJ, Pedone, A, Beauchesne K, Moeller PDR, Carter, GT. Bis-homotyrosine microcystins from a Microcystis aeruginosa bloom: structures and cytotoxicity. Journal of Natural Products, 2018, in revision.
Belisle RS, Via CW, Schock TB, Villareal TA, Zimba PV, Beauchesne KR, Moeller PDR, Bertin MJ.* Trichothiazole A, a dichlorinated polyketide containing an embedded thiazole isolated from Trichodesmium blooms. Tetrahedron Letters, 2017, 58:4066-4068.
Bertin MJ,* Roduit, AF, Sun J, Alves G, Via CW, Gonzalez MA, Zimba PV, Moeller PDR. Tricholides A and B and unnarmicin D: new hybrid PKS-NRPS macrocycles isolated from an environmental collection of Trichodesmium thiebautii. Marine Drugs, 2017, 15(7):10.3390/md15070206.
Pye CR, Bertin MJ, Lokey RS, Gerwick WH, Linington RG. Retrospective analysis of natural products provides insights for future discovery trends. Proceeding of the National Academy of Sciences USA, 2017, 114(22):5601-5606.
Bertin MJ,* Wahome PG, Zimba PV, He H, Moeller PDR. Trichophycin A, a cytotoxic linear polyketide isolated from a Trichodesmium thiebautii bloom. Marine Drugs, 2017, 15(1), doi:10.3390/md15010010.
Bertin MJ,* Zimba PV, He H, Moeller PDR. Structure revision of trichotoxin, a chlorinated polyketide isolated from a Trichodesmium thiebautii bloom. Tetrahedron Letters, 2016, 57(52):5864-5867.

* = corresponding author