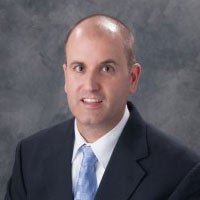 Professor
Office: SSRC 138
Phone: 401.874.5370
Email: kogut@uri.edu
Office Location: Avedisian Hall, 7 Greenhouse Road, Kingston, RI 02881
Biography
Dr. Stephen Kogut specializes in the areas of medication outcomes research and managed care pharmacy. He teaches courses in pharmacoeconomics, health economic modeling, and health care systems and policy. He is Director for Tracking and Evaluation for Advance-CTR, which serves as Rhode Island's statewide hub of research resources and services for clinical and translational investigators. Dr. Kogut is a member of the Rhode Island Medicaid Drug Utilization Review Board, the New England Comparative Effectiveness Public Advisory Council, and the Board of Directors of Healthcentric Advisors. He is a former member of the Rhode Island Board of Pharmacy, and served as Chair of the Department of Pharmacy Practice from 2008-2011. His current research interests include the application of pharmacoeconomic research in managed care environments, and measuring and improving the quality of prescription medication use in populations.
Research
Managed Care Pharmacy; Pharmacoeconomics; Cost-effectiveness Analysis; Technologies for Improving Medication Use; Off-label Prescribing
Education
Ph.D., University of Rhode Island, 2001
M.B.A., Bryant University, 1998
B.S. Pharmacy, University of Rhode Island, 1991
Selected Publications
Borrelli EP, Bratberg J, Greaney ML, Kogut SJ. Tramadol utilization among patients with higher risk of adverse drug events: A claims analysis of commercially insured and Medicare Advantage members. J Opioid Manag. 2023 May-Jun;19(3):257-271.
Kimberly JA, Kogut SJ, Stevenson JF, et al. Researcher Views of Barriers to Clinical and Translational Research in a Statewide Program. Eval Health Prof. 2023 Apr 8:1632787231167942.
Kogut SJ, Campbell JD, Pearson SD. The Influence of US Drug Price Dynamics on Cost-Effectiveness Analyses of Biologics. Value Health. 2023 Mar;26(3):378-383.
Finke W, Kogut SJ. Rhode Island Has the Highest Rate of Medicare Part D Claims for Benzodiazepines Among New England States. R I Med J. 2023 Mar 1;106(2):22-26.
Shah KK, Caffrey AR, Szczotka A, Belazi D, Kogut SJ. Real-world utilization of top-down and step-up therapy and initial costs in Crohn disease. J Manag Care Spec Pharm. 2022 Aug;28(8):849-861.
Kogut SJ. Racial disparities in medication use: imperatives for managed care pharmacy. J Manag Care Spec Pharm. 2020 Nov;26(11):1468-1474. doi: 10.18553/jmcp.2020.26.11.1468.