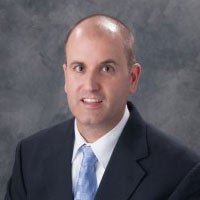 Professor
Office: SSRC 138
Phone: 401.874.5370
Email: kogut@uri.edu
Office Location: Avedisian Hall, 7 Greenhouse Road, Kingston, RI 02881
Biography
Dr. Stephen Kogut specializes in the areas of medication outcomes research and managed care pharmacy. He teaches courses in pharmacoeconomics, health economic modeling, and health care systems and policy. He is Director for Tracking and Evaluation for Advance-CTR, which serves as Rhode Island's statewide hub of research resources and services for clinical and translational investigators. Dr. Kogut is a member of the Rhode Island Medicaid Drug Utilization Review Board, the New England Comparative Effectiveness Public Advisory Council, and the Board of Directors of Healthcentric Advisors. He is a former member of the Rhode Island Board of Pharmacy, and served as Chair of the Department of Pharmacy Practice from 2008-2011. His current research interests include the application of pharmacoeconomic research in managed care environments, and measuring and improving the quality of prescription medication use in populations.
Research
Managed Care Pharmacy; Pharmacoeconomics; Cost-effectiveness Analysis; Technologies for Improving Medication Use; Off-label Prescribing
Education
Ph.D., University of Rhode Island, 2001
M.B.A., Bryant University, 1998
B.S. Pharmacy, University of Rhode Island, 1991
Selected Publications
Stephen Kogut's ResearchGate page
Kogut SJ. Racial disparities in medication use: imperatives for managed care pharmacy. J Manag Care Spec Pharm. 2020 Nov;26(11):1468-1474. doi: 10.18553/jmcp.2020.26.11.1468. PMID: 33119445; PMCID: PMC8060916.
Fede J, Kogut SJ, Hayward A, Stevenson JF, Willey-Temkin C, Fournier H, Stranieri G, Kimberly JA, Padbury J. Improving the quality and quantity of clinical and translational research statewide: An application of group concept mapping. J Clin Transl Sci. 2021 Jan 5;5(1):e70. doi: 10.1017/cts.2020.572. PMID: 33948289; PMCID: PMC8057434.
Vyas A, Patry E, Owens N, Belviso N, Kogut SJ. Development and Application of a Measurement Framework to Evaluate Safe, Effective and Efficient Medication Use Among Older Adults. Drugs Real World Outcomes. 2019 Dec;6(4):173-181. doi: 10.1007/s40801-019-00162-x. PMID: 31456064; PMCID: PMC6879678.
Borrelli E, Babcock Z, Kogut S. Costs of medical care for mesothelioma. Rare Tumors. 2019 Jul 17;11:2036361319863498. doi: 10.1177/2036361319863498. PMID: 31360386; PMCID: PMC6637828.
Donovan K, Kogut S, Buchanan A, Wen X, Crausman R. A claims analysis of the utilization of tramadol for acute pain in patients prescribed buprenorphine/naloxone for opioid use disorder. J Opioid Manag. 2018 Nov/Dec;14(6):407-413. doi: 10.5055/jom.2018.0473. PMID: 30629277; PMCID: PMC6476537.
Aroke H, Buchanan A, Wen X, Ragosta P, Koziol J, Kogut S. Estimating the Direct Costs of Outpatient Opioid Prescriptions: A Retrospective Analysis of Data from the Rhode Island Prescription Drug Monitoring Program. J Manag Care Spec Pharm. 2018 Mar;24(3):214-224. doi: 10.18553/jmcp.2018.24.3.214. PMID: 29485950.
Kogut S, Quilliam BJ, Marcoux R, McQuade W, Wojciechowski C, Wentworth C 3rd, Plonsky R, Wood N. Persistence with Newly Initiated Antidepressant Medication in Rhode Island Medicaid: Analysis and Insights for Promoting Patient Adherence. R I Med J (2013). 2016 Apr 1;99(4):28-32. PMID: 27035137.
Kogut SJ, Goldstein E, Charbonneau C, Jackson A, Patry G. Improving medication management after a hospitalization with pharmacist home visits and electronic personal health records: an observational study. Drug Healthc Patient Saf. 2014 Jan 17;6:1-6. doi: 10.2147/DHPS.S56574. PMID: 24465136; PMCID: PMC3900312.
Kogut SJ, Johnson S, Higgins T, Quilliam B. Evaluation of a program to improve diabetes care through intensified care management activities and diabetes medication copayment reduction. J Manag Care Pharm. 2012 May;18(4):297-310. doi: 10.18553/jmcp.2012.18.4.297. PMID: 22548690.
Kogut SJ. Do triptan antimigraine medications interact with SSRI/SNRI antidepressants? What does your decision support system say? J Manag Care Pharm. 2011 Sep;17(7):547-51. doi: 10.18553/jmcp.2011.17.7.547. PMID: 21870895.