Services
Since 1988 the Pharmacy Outreach Program has been supplementing Rhode Islanders' knowledge of their medications through a range of onsite services provided free to the residents of Rhode Island. To schedule one of this services please call 1.800.215.9001 or email reachrx@etal.uri.edu.

The program is committed to responding to the medication needs of the Rhode Island Community, resulting in improved medication adherence, quality of life and healthcare outcome for all residents. To meet these goals individualized medication therapy management (Brown Bag sessions) and educational presentations are provided to any interested group in the Rhode Island community. Program staff participate in health fairs, and promotes access to pharmaceutical assistance programs. Services are also provided to minority and other under-served adult communities in Rhode Island.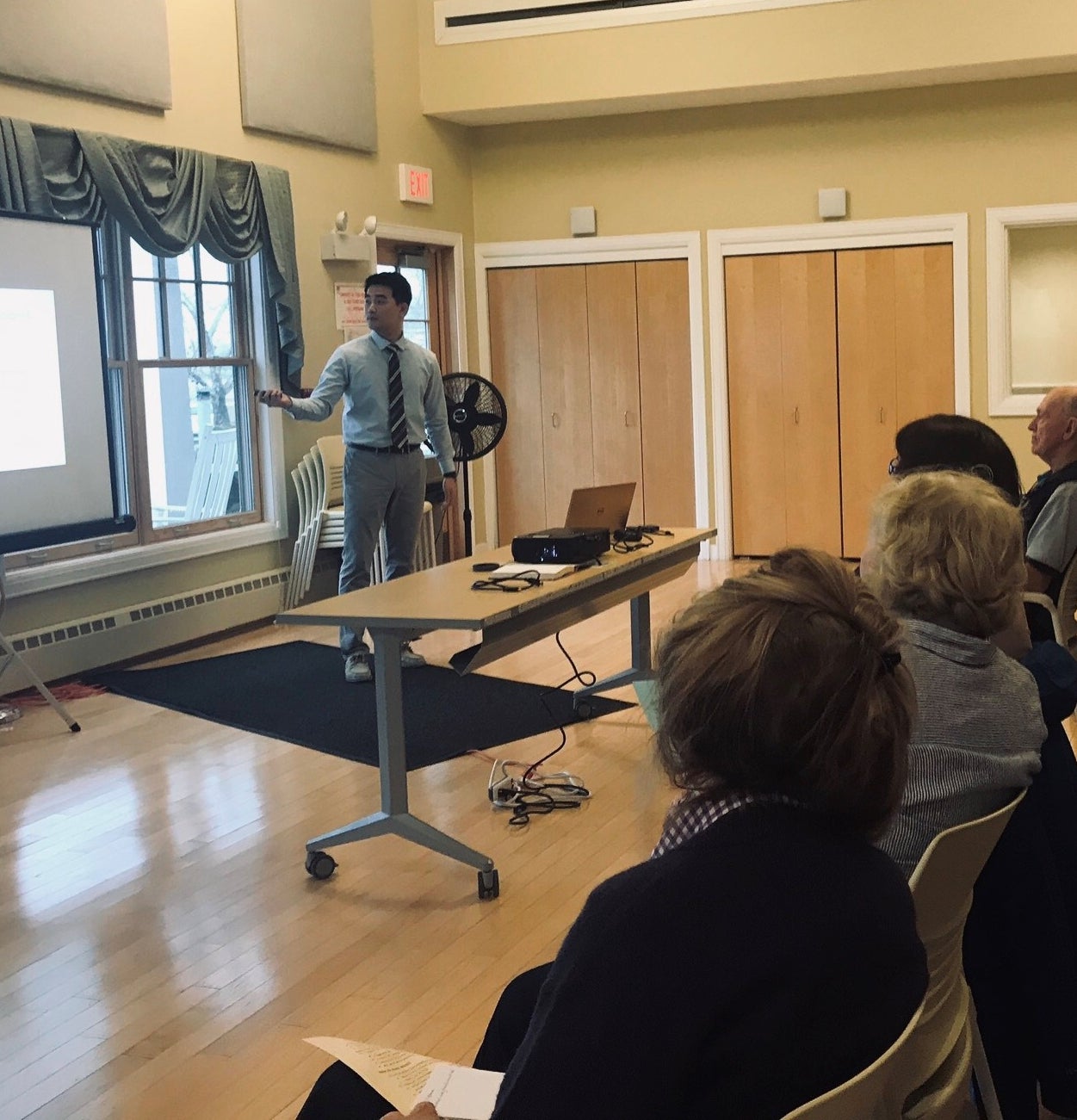 Educational Presentations
Over 150 health related topics are in our current library. These range in subject matter from common chronic disease states such as high blood pressure and diabetes to contemporary topics such as alternative treatments for pain, herbal remedies and medical marijuana. Currently, educational presentations are given throughout the state of Rhode Island. These presentations are also available to any interested group in the Rhode Island community.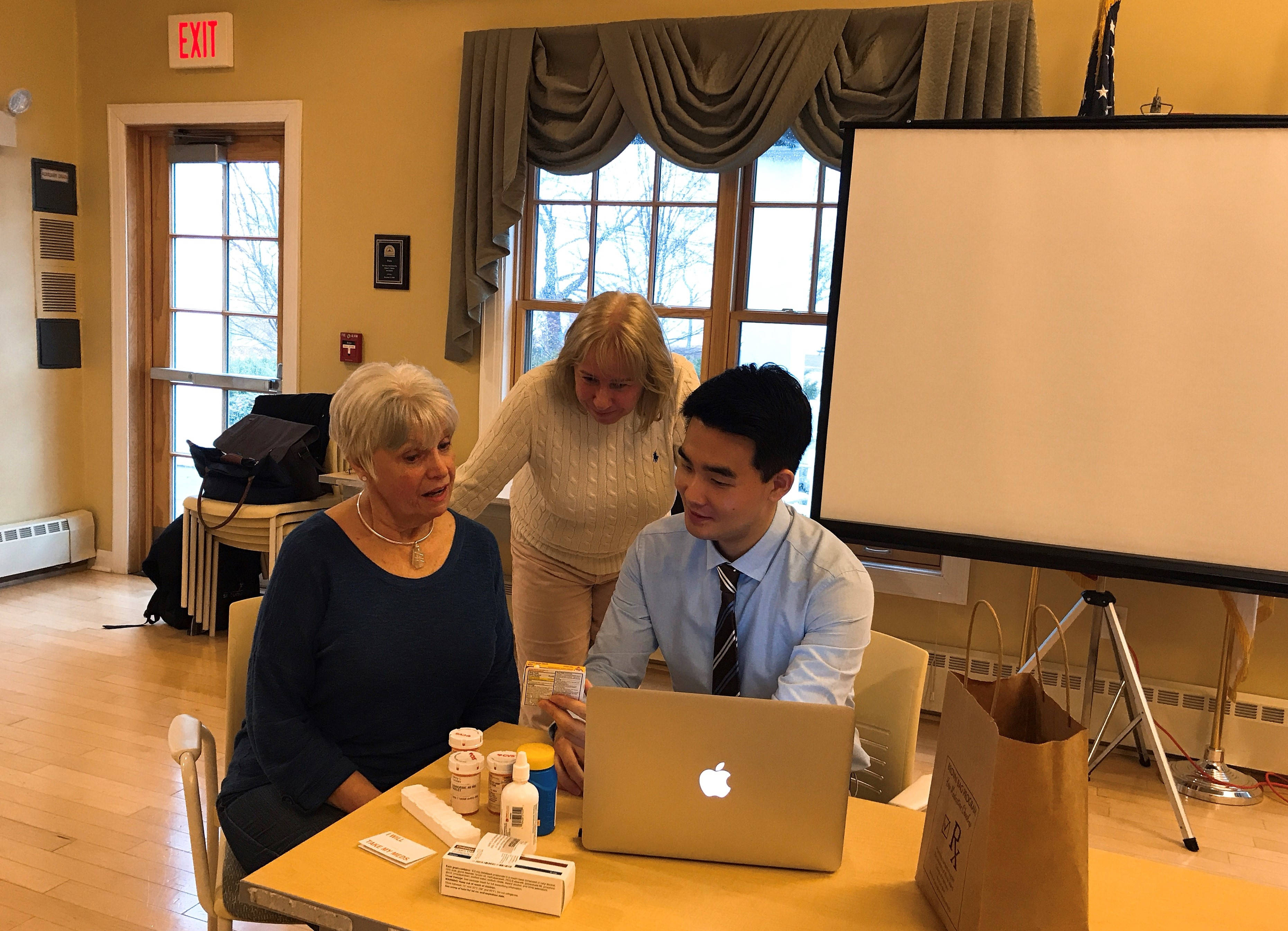 Brown Bag Program
In the traditional Brown Bag Program, a participant puts all of his/her current prescription medications along with over-the-counter drugs into a "brown bag" and brings it to one of our screenings. A pharmacist on our staff will collect necessary subjective and objective information about the participant to understand the relevant medical history and clinical status, and review all of the medications for proper administration, possible interactions, side effects, the purpose of each medication and a better understanding as to why they are taking it. To schedule a Brown Bag Program, please contact us.

Health Fairs
Participation in health fairs throughout the state of Rhode Island is a great opportunity for us to showcase all the services that we provide. We also actively participate at the Department of Corrections and provide point of care testing and counseling to improve the health of RIDOC inmates. We welcome invitations.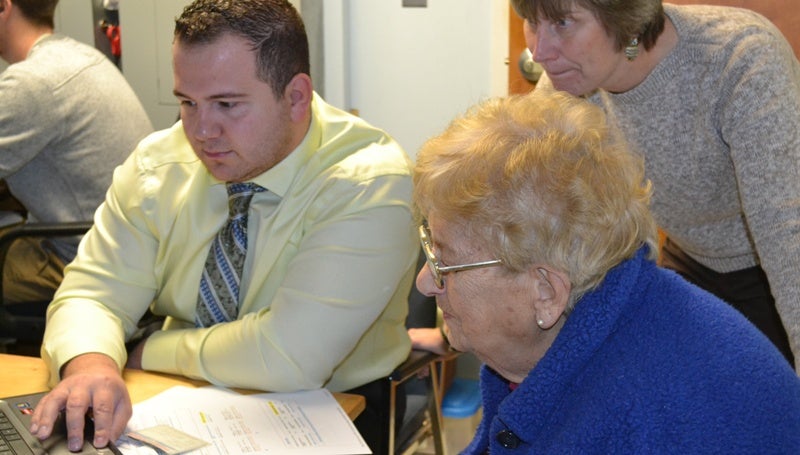 On-Site Medication Counseling
Offered in senior centers and the housing units of senior adults, disabled, and needy, residents can take advantage of our scheduled visits. We are available to discuss medication questions and concerns and provide educational information and self-management training. Also, participants' lifestyle habits, preferences and beliefs, health and functional goals, and socioeconomic factors that affect access to medications are also addressed. Any Residential Service Coordinator in the state of Rhode Island is welcome to schedule a visit.
Medication Cost Resources
Online Resources
Senior Health Insurance Program (SHIP) - Volunteers provide seniors with information, counseling, and assistance in making decisions about Medicare and other insurance concerns.
GoodRx - A website and mobile app that tracks prescription drug prices and offers discount coupons.
Partnership for Prescription Assistance - Programs are available through America's Pharmaceutical Research Companies for people who lack prescription coverage and cannot afford their medications.
Medication Information Hotline
Dismiss message
1-800-215-9001
This is a toll-free resource for medication information. Staffed by pharmacists, this confidential service provides Rhode Islanders with answers concerning medications and drug therapy in addition to responding to topical health issues. This program is designed to supplement the informational services offered by community pharmacists, physicians and other health care workers.

Commonly asked questions:

– What are the side effects of my medication?
– Are there special requirements for how to take my medication?
– Can I take my new medication with my other medications?
– What should I do if I forget to take my medications?
– What are alternative treatments?
– My doctor just put me on this new medication. Can you tell me about it?