The Department of Political Science offers two minor options: the Political Science Minor and a Minor in International Relations.
The Political Science Minor
Students declaring a minor in Political Science must earn 20 credits including:
PSC 113, 116G
either 210 or 211
Any two 4-credit, 300-level Political Science courses.
Please note: Minors are officially declared in the Dean's Office of the College of Arts & Sciences, 257 Chafee Social Science Center, after transferring out of University College.
Minor in International Relations
The interdisciplinary minor in international relations is designed to provide a basic grounding in the theory and practice of international affairs for students with an interest in global issues. Drawing upon upper-level courses economics, history, and political science, the program integrates existing course offerings and provides a focused option in international affairs.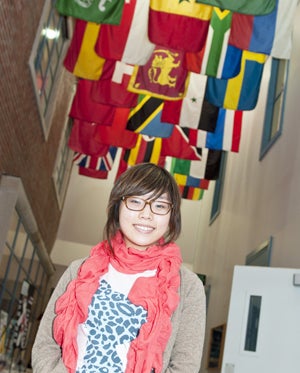 You must complete a minimum of 18 credits, drawn from the required courses and options outlined below. Please note that you are responsible for completing any necessary prerequisites before enrolling in these courses. One common prerequisite for the Political Science courses is PSC 116 – Introduction to International Politics. Required courses may not be offered every semester so please contact your adviser before your senior year.
Requirements include PSC 211, ECN 338 or PSC 422, and one of the following capstone courses: PSC 408, 416, 417, 422, 431, 434, 435, 481, 544, 580, 581, or 584. Please note that the capstone course is in addition to the other requirements listed below.
In addition to the required courses, students must take at least one course from each of the following groups (for a minimum of 18 credits):
International Relations Theory – PSC 300, 350, 417, 431, 434, 435, 544, 546, 580, and 584
International Political Economy – ECN 305, 338, 344, 363; PSC 402, 403, 422, 521, 581, and 595
Comparative Government – HIS 332, 333, 374, 375, 381, 382, 384, 388; PSC 201, 320, 321, 377, 408, 410, 415, 416, 481, and 584
The Department of Political Science administers this program; interested students should contact Marc Hutchison.
IMPORTANT: For students majoring in Political Science AND minoring in International Relations, please note the College of Arts & Sciences has a 48 credit limit on PSC classes that can be applied to your major and minor. In these cases, students MUST take several non-PSC courses to fulfill the requirement of the minor. It is highly recommended that you consult with Professor Hutchison for scheduling advice.