Clinical Psychology Ph.D. Program
Overview
The Clinical Psychology doctoral program at URI is designed for students who are committed to a career involving both practice and research. You will have the flexibility to focus more on research over practice, or vice versa, as you develop your individual plan of study and choose program committee members, engage in clinical training opportunities, and select elective courses.
The Clinical Program is the largest doctoral program within URI's Psychology Department, and has been accredited by the American Psychological Association since 1972.
Questions related to the program's accredited status should be directed to the Commission on Accreditation:
Office of Program Consultation and Accreditation
American Psychological Association
750 1st Street, NE, Washington, DC 20002
Phone: (202) 336-5979 / E-mail: apaaccred@apa.org
Web: www.apa.org/ed/accreditation
The program has adopted the Scientist-Practitioner model, and provides you with generalist training in intervention, assessment, methodology, and the core areas of psychology. We believe it is important to train innovators and leaders, as clinical psychology is a dynamic field with constantly changing content and ever evolving domains of expertise. It follows that we elect to train generalists rather than to adhere to rigid academic tracks based on content. We emphasize training in principles of:
Reliable and valid measurement of psychological construct
Categorization and prediction
Empirically-based intervention methods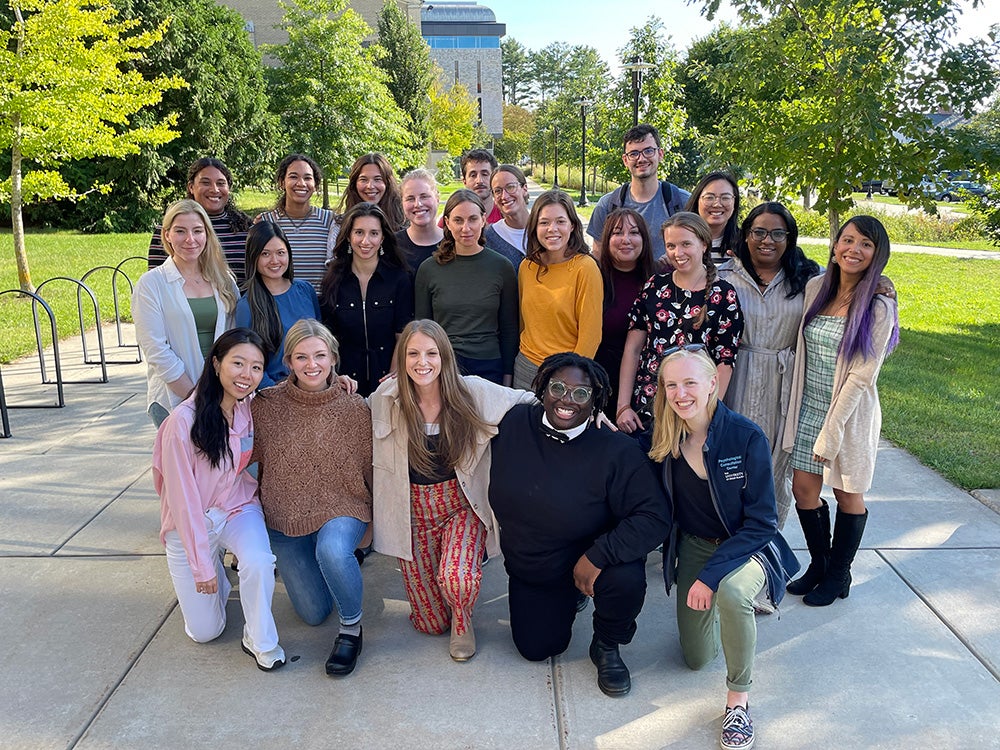 As a student in this program you can select a focus area in:
Health psychology
Multicultural psychology
Neuropsychology
Child/family/developmental psychology
Research methodology
We value training in diversity and multicultural issues, especially since racial/ethnic minoritized groups constitute the fastest growing segments of the population in the United States. To meet future mental health needs, we will train you to deal with cultural values and other diversity factors that influence mental health and behavior.
The program will also provide you with the opportunity to learn community and population-based approaches, take advanced methodology courses, and focus on multicultural issues through designated courses and infusion. Though our emphasis is on training in cognitive-behavioral approaches, you will be exposed to a variety of psychotherapy orientations (e.g., cognitive-behavioral, multicultural) and treatment modalities (e.g., family, individual adult, and child therapy). You also have the opportunity to explore other treatment approaches and specified populations in a variety of affiliated externship settings in hospitals and community mental health settings throughout Rhode Island.
Please note that our program provides coursework consistent with current APA accreditation requirements, and this satisfies the educational requirements for licensure as a psychologist in many but not all states. View a list of states for which our program meets the educational requirements for licensure.
Please note that all states require the completion of supervised predoctoral practicum hours and a predoctoral internship. These aspects are also required for the doctoral degree in clinical psychology at the University of Rhode Island (URI). In addition to education requirements for the doctoral degree, however, many jurisdictions require post-doctoral professional experience prior to licensure. These requirements are beyond the curricular requirements offered in URI's clinical program.
For more information on licensing requirements, including contact information for every state and territory licensing board, please see the Association of State Boards of Professional Psychology (ASBPP) webpage. View the American Psychological Association listing of state licensing, certification, and contact information for state boards of psychology.
Accreditation
The URI clinical psychology program has been accredited by the American Psychological Association (APA) since 1972. As noted in the APA Accreditation Handbook, the aim of accreditation is to promote program excellence and to provide professional and objective evaluation of programs as a service to the public, prospective students, and the profession.
To maintain accreditation, the clinical psychology program submits an annual report summarizing the year's activities with respect to accreditation criteria. Every seven to ten years the program undertakes a more detailed self-study followed by a site visit from an accreditation team. The clinical program was re-accredited by APA in 2018. The next accreditation self-study and site visit process will take place in 2027-2028. As a student, you would have the opportunity to contribute information to the self-study process and are requested to be available to site visitors for discussion and feedback. The program's annual reports, the accreditation report, and related materials are available for inspection to matriculated students from the Director of Clinical Training.
Commission on Accreditation:
Office of Program Consultation and Accreditation
American Psychological Association
750 First Street, NE
Washington, DC 20002-4242
Phone: 202-336-5979